NO to ETCA: Sri Lanka's Business Community put Nation before Profit
Posted on October 4th, 2016
Shenali D Waduge
Without a doubt the private sector plays a crucial role in steering the economy of Sri Lanka. Even in adverse times Sri Lanka managed to keep afloat. The capitalist system however is failing globally. Once rich and flourishing nations are all in decline. There is imbalances everywhere. Even the US is trillions in debt. Elsewhere in Europe there is a migrant crisis as a result of the bogus military interventions taking place, again these interventions will only benefit the companies and banks that funded the war coffers. Sri Lanka's corporate world cannot overlook ground political realities. In such a climate all investments and agreements must necessitate a broader understanding of the ramifications to the country both mid-term and long term inspite of short term profit. The business community of Sri Lanka must put Country First.
Lets' first look at the global economic structure.
Countries are made to open markets and grow cash crops where all that is grown ends up exported and the people end up paying for imported goods. The businessmen of course reaps the profits. This is not sustainable development. A nation's victims of the cash crop end up facing economic hardships and eventually the nation too suffers. A good look at the trade deals over the years proves this.
Free-market neoliberal dogma increases competition through deregulation and opening domestic markets to foreign competitors. The victims are social welfare systems, health, domestic labor laws and environmental laws. We see that now happening. Foreigners eventually end up taking back more than they have put in. Politicians are easily influenced because they are pressed for investment and money to sustain their own political existence.
The current government has not understood the magnitude of the situation they have created for themselves. They have been euthanized by wanting to please the so-called international community and fallen prey to pats of their back thereby foolishly abdicating the powers of the State to external forces aligned to NGOs on foreign payroll.
Privatizing initiatives now being ironed out through public private partnership programs (another proven failure) will further limit and diminish the role of the State.
In privatizing state assets and liberalizing economic policies to foreign transnational companies (virtually on par with world governments) Sri Lanka will come under foreign rule. We are drafting a scenario where UN and IMF-WB will end up running Sri Lanka!
When will people wake up to the fact that IMF-WB and the WTO have created a framework to suit elite politician-corporate nexus across the world. GDP growth and per capita consumption model has only promoted debt, ravaged environments and left people in squalor.
IMF and WB advocate neoliberal economics which in other words is maximum market freedom and minimum state intervention. In such a scenario the presence of Indian businesses and Indian people in Sri Lanka is going to drastically affect all of the people including the local business community since the state monopoly will also be reduced and they will not be able to come to their assistance in their own country (govt functions will soon be taken over by private enterprises)
These changes have come slyly. Unknown to third world governments the IMF and World Bank have spent on training to tap opinion-makers and decision makers (state legislators, civil society, bureaucrats, media etc) and who have been spoon fed on the proposed economic framework hypnotizing them to accept the structural adjustments and then tasked to coerce the public.
For those who boast of open market economic success – let them show examples of where IMF-WB structural adjustments in the form of currency devaluation, liberalizing of economy, privatizing public assets, relaxing environmental laws, removing safeguards for employees in labor laws, removing subsidies have benefitted the masses?
Statistics show the economic gap between 1% haves and 99% have-nots increasing resulting in further tensions and future calamities.
What we have is the elitism of the 1% not realizing that they are sitting on a virtual volcano even though they do not wish to surrender their profit.
The UN too has warned of a global fallout from debt crisis in poor countries. www.theguardian.com/business/2016/sep/21/united-nations-unctadwarns-debt-crisis-poor-developing-countries-oil-prices
The IMF and WB as a result of their neoliberal policies stand guilty of
Causing severe environmental degradation
Crashing Third World economies
Reducing public welfare systems – health, education etc
Create rising unemployment (with ETCA Sri Lankans unemployment will rise)
Increase in food prices / fuel prices
What we now see is that at the one hand the IMF-WB is pushing for these very harsh changes from a bankrupt Sri Lankan Government which cannot dictate terms while India is demanding the Sri Lankan Government sign the ETCA entailing Indians to virtually take over Sri Lanka with time. Is the Sri Lankan business community bothered about this scenario or have they not even thought of this scenario?
Can a handful of Sri Lankan business community compete with over 1.3million active private companies in India?
What the Sri Lankan Government and Sri Lankan business community must also be aware of is that India's economic policy is currently dictated by the IMF-WB and WTO combination which are controlled by the US. Incidentally Manmohan Singh the former Indian PM was a WB employee and when he became PM he made Montek Ahluwahlia the Deputy Chairman of the Planning Commission and Ahluwahlia was from IMF while the RBI Governor R Rajan was also at IMF. Connect the dots and connect the people!
Of course Indian billionaires have increased but the poor have become poorer too. There are 111 billionaires in India – http://www.thehindu.com/business/Economy/india-adds-27-new-billionaires/article8276674.ece According to WB 276 million people, lived below $1.25 per day.
Before India comes to help Sri Lanka, shouldn't India help its own people?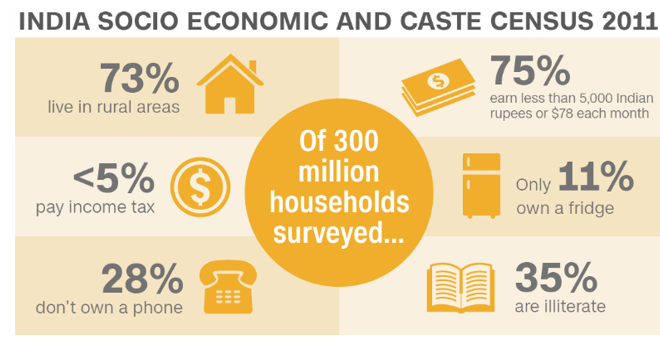 We know that India is not the India pre-1994 – it is a country where neoliberalism influences all 3 pillars of governance including the judicial functions (Essar/Ambani tapes).
There are also accusations that governments end up tweaking statistics just to attract investments. Contrary to what is being projected privatization has not delivered the goods and the scenario will worsen if privatization is handed to foreigners. Have we forgotten the many foreign investors who jumped the ship during President Premadasa's reign. How many factories were abandoned with these foreigners scooting off with the profits? In opening up the entirety of the country are we not committing hara kiri once more?
Sri Lanka is a small island nation. We are just 20million people. Our immediate neighbour has a population of 1.3billion. Let's admit – we have never had good relations even diplomatically. We are dealing with a country that even Prabakaran the LTTE leader did not trust. We are dealing with a country that introduced terrorism and Tamil militancy including separatist ideology. That same country is fanning the separatism once more. All these are with intent to continue to destabalize Sri Lanka while economically enveloping Sri Lanka into its fold in an effort that reaps irreversible results. Why are we knowingly walking into traps?
As a small nation Sri Lanka can easily flourish. All we need is a country-centric plan. We have all the wherewithal to develop.
CEPA proposed in 2008 initially resurfaced in 2013 – Comprehensive Economic Partnership Agreement involves service sector enabling Indians to enter into Sri Lanka. Knowing the opposition the government would probably agree to phase out the clauses. Whether it happens today, tomorrow or a few years' time, this single agreement is detrimental to the demography of Sri Lanka and if it affects the demography it will certainly affect every citizen of the country as well.
Business people can vouch that dealings with India is no piece of cake. Inspite of existing agreements Indian officials give a hard time to Sri Lanka's business community – letters are not honoured, undue taxes and demurrage are just a handful of issues they face. Instead of addressing fallacies in them why are we walking into another bigger more dangerous agreement? These are questions that every businessmen in Sri Lanka must be asking. They should not leave it only to the business organizations, many of these entities are compromised and heavily influenced.
Let's look at some statistics and then think of the ramifications.
There are 422,446 unemployed in Sri Lanka majority of whom are women – why cannot they be employed by local companies?
India's unemployment is 44.79 Million in 2012. The difference is shocking. Open service sector, these people will arrive and companies will jump to give them jobs at lower salaries but years later what will happen when they settle down and refuse to go given that all labor laws would have changed to suit the foreigners?
India produces 50,000 doctors annually. According to WHO report 57% of the doctors in India, are not doctors at all, just quakes – imagine even half of this number coming to work in Sri Lanka's hospitals just because they agree to a lesser rate from the private hospitals. The hospitals will profit but what is the outcome for the patients being treated by quakes?
1.5million engineering students pass out annually in India – however over 80% of them are unemployable as per study by Aspiring Minds National Employability Report –imagine these engineers being employed for half of the salaries demanded by Sri Lankan qualified engineers and companies employ them looking only at the low cost!
1 in 5 primary teachers do not possess the requisite qualifications to teach in India. There are 17,100 unqualified teachers are working in publicly funded schools across England – do we want to build an illiterate generation of youth by bringing in Indian teachers for cheap?do not have the requisite qualifications to teach young children.do not have the requisite qualifications to teach young children.do not have the requisite qualifications to teach young children
Just look how many Indian foreign BPOs have laid off Indian staff – https://www.wsws.org/en/articles/2015/02/27/indi-f27.html all these are now searching employment together with the 45million unemployed in India. They will agree to do any job for any salary because they know how hard it is to get a job in India.
Nevertheless, Sri Lankans and in particular the Sri Lankan business community must while placing the Country First also think about giving preference to the Sri Lankan employees first as well. As it has to be a win-win situation it is good for some programs to be organized for people themselves to realize that they too need to change their attitudes and improve their employability and realize that their jobs can be easily taken over by foreigners in particular Indians who if the ETCA is signed can not only open shops in Sri Lanka but bring their families and have them work in these companies as well. We know that already many Indians arrive as tourists and work in Sri Lanka and return to India before their visa is over, renew their visa and return to Sri Lanka and their earnings are taken with them!
Small, medium or large businesses in Sri Lanka cannot live in isolation without understanding the global economic fundamentals most of which are aligned to politics. Look at how UN is plugging human rights into considerations for various loans/grants to governments. All these are wicked means to further stifle development of developing nations. In such a scenario it is only if a country and its people in particular the business community are united and protect the nation and its people that we can build a wall against the multiple influences and plots taking place.
Therefore the Sri Lankan Business Community is requested to seriously think and assess the situation not from the lens of making self-profit but from the need to protect the nation and its people first.
Shenali D Waduge
Further reading
https://www.americanbazaaronline.com/2016/07/20/57-of-indian-doctors-are-not-qualified-who415481/
http://indiandefence.com/threads/thousands-of-unqualified-teachers-working-in-uk-schools.54028/
http://www.gadgetsnow.com/tech-news/Over-80-of-engineering-graduates-in-India-unemployable-Study/articleshow/50704157.cms