SRI LANKA APPOINTS FIRST HONORARY CONSUL IN PENNSYLVANIA
Posted on March 16th, 2017
Embassy of Sri Lanka Washington D.C.
Ambassador Prasad Kariyawasam today handed over the Commission of Appointment to David Bruce Sherman as Sri Lanka's Honorary Consul in the state of Pennsylvania. He is the first Honorary Consul of Sri Lanka in that state.
The Ambassador observed that at a time when Sri Lanka is expanding its bilateral partnership with the United States, the long years of experience, professional calibre and commitment of the newly appointed Honorary Consul will serve to strengthen Sri Lanka's representation in the United States.  Honorary Consul Sherman expressed his desire to foster business and cultural contacts with Sri Lanka and to promote greater awareness of the many splendours of Sri Lanka in his state.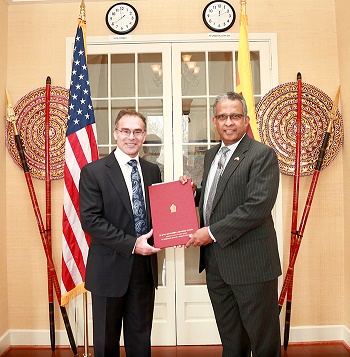 A well-respected lawyer and an owner and founding member of the law firm Solomon, Sherman and Gabay, David Bruce Sherman has been selected consecutively as one of the top 100 Super Lawyers in Pennsylvania. During his illustrious career, he has developed a vast network of relationships with the legal, business and medical communities of the greater Philadelphia area.
Honorary Consul David Sherman is expected to play an important role in enhancing commercial, cultural and people to people ties between Pennsylvania and Sri Lanka, and in promoting Sri Lanka as an attractive travel destination to fellow Pennsylvanians.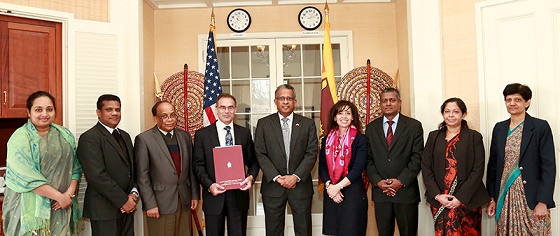 Embassy of Sri Lanka
Washington D.C.
March 15, 2017