Bijan Ebrahimi murder: 'Institutional racism' by council and police in UK
Posted on December 18th, 2017
Courtesy BBC
A police force and council "repeatedly sided with the abusers" of a man murdered after being wrongly accused of being paedophile, a report has found.
The Safer Bristol Partnership (SBP) found a "collective failure" by Avon and Somerset Police and Bristol City Council in the case of Bijan Ebrahimi.
The disabled Iranian refugee was beaten to death and set alight on a Bristol estate in July 2013.
The SBP found there was "institutional racism" from both parties.
The council and police say they accept the report's findings.

Image copyrightEBRAHIMI FAMILYImage captionBijan Ebrahimi was beaten to death and set alight in July 2013
Lee James, then 24, was jailed for life in November 2013 for killing Mr Ebrahimi three days after the Iranian national was arrested following complaints he had been taking pictures of children near James's home.
James repeatedly stamped on the 44-year-old's head during the attack in Brislington, shouting "have some of that".
While the SBP report said there was no evidence of any individual being intentionally racist towards Mr Ebrahimi, it did find he had been "repeatedly targeted for racist abuse and victimisation by some members of the public".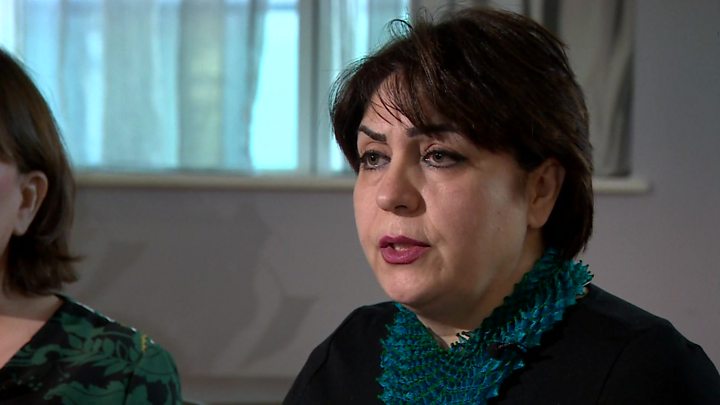 It said this had been repeatedly reported to the police and the council but representatives of both organisations took the side of those who had been victimising him.
In a letter to Mr Ebrahimi's family, Bristol mayor Marvin Rees apologised.
He said: "We accept all of the findings of the Safer Bristol-commissioned independent review, including 'evidence of both discriminatory behaviour and institutional racism on the part of Bristol City Council.
"We appreciate that no amount of lessons learned or changes in practice can possibly mitigate the impact this had on Bijan and his family."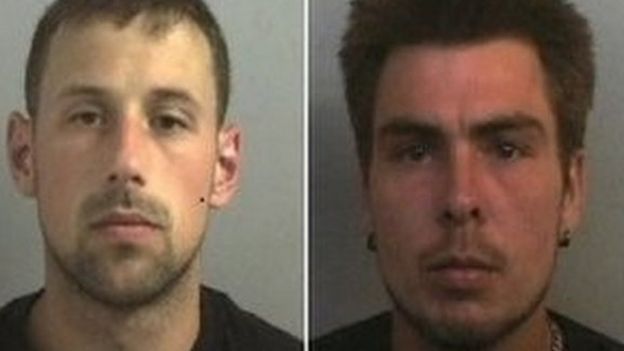 Avon and Somerset Police, which was criticised for "conscious or unconscious racial bias" in the case in an IPCC report earlier this year, also said it accepted the findings.
"We failed him when he needed us the most and for that we're extremely sorry," a spokesman said.
"We continue to do everything in our power to prevent a tragedy like this from ever happening again."
---
Analysis by Jon Kay, BBC News correspondent
The phrase "institutional racism" was notoriously used in the 1999 MacPherson report into the Metropolitan Police's handling of the Stephen Lawrence case.
Now, the Ebrahimi family say they are "disgusted" and "shocked" to see the same phrase used again – two decades later – in a report about the way Bijan was treated in Bristol.
Although they accept that changes have been made since Bijan was murdered, his sisters say they now want more extensive changes across the UK – to make sure institutional racism is a thing of the past.
---
The SBP report accuses council and police officers of being "prejudicial" in their dealings with Mr Ebrahimi.
It said they accepted allegations against him without investigating them objectively and had not appreciated his vulnerability as a refugee.
The report said: "As an Iranian man living in this environment, Mr Ebrahimi was disadvantaged by the inappropriate responses by Avon and Somerset Constabulary and Bristol City Council to his racist victimisation.
"Representatives of those organisations displayed a distinct lack of understanding of his plight and, accordingly, unwitting prejudice against him.
"There is therefore, based on the definition from the Macpherson report, evidence of both discriminatory behaviour and institutional racism on the part of Bristol City Council and Avon and Somerset Constabulary."
The SBP added that institutional racism was defined as "the collective failure of an organisation to provide an appropriate and professional service to people because of their colour, culture, or ethnic origin".
---
Timeline of Bijan Ebrahimi case
16 July 2013 – Bijan Ebrahimi is found "in flames" at a property in Brislington. The case is referred to the IPCC
19 September 2013 – The IPCC serves notices of gross misconduct against six police officers
28 November 2013 – Lee James is jailed for life for Mr Ebrahimi's murder. Stephen Norley is sentenced to four years for assisting him
21 December 2015 – Kevin Duffy and Andrew Passmore are convicted of misconduct in public office
22 January 2015 – The pair are dismissed from the force
9 February 2016 – Duffy is jailed for 10 months and Passmore for four
3 May 2016 – PCs Helen Harris and Leanne Winter are dismissed from the force
4 July 2017- IPCC finds "conscious or unconscious racial bias" in police handling of the case
18 December 2017- Safer Bristol Partnership finds evidence of discriminatory behaviour and institutional racism
---
The report makes 14 recommendations, including changes to the way crimes are recorded at Avon and Somerset Police and a staff awareness programme around institutional racism.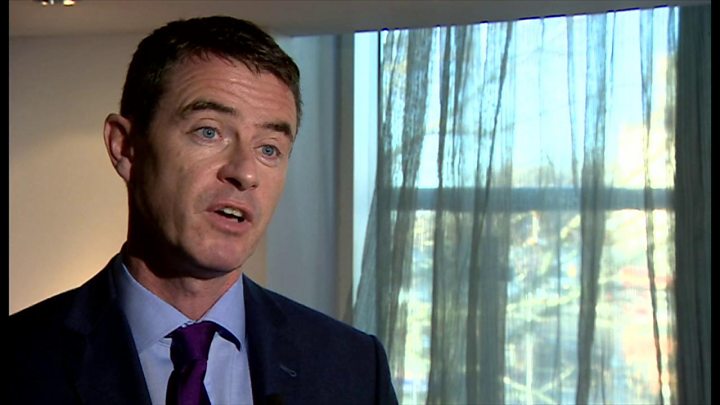 Mr Ebrahimi's sisters, Mojgan Kahayatian and Manisha Moores, said: "No review can ever bring back our beloved Bijan but it is important that his voice has been heard.
"Bijan always said that racism must be challenged wherever it is found, including in town halls and police stations.
"Bristol City Council took nearly five years to accept that it failed Bijan and the need for change.
"This is far too long, although late is better than never.
"We will not rest until improved systems are put in place to protect other vulnerable people."
The family's solicitor, Tony Murphy of Bhatt Murphy, said: "Acknowledging the institutional nature of the racism at the core of this tragedy is an essential first step towards systemic change.
"There is no reason why the council could not have taken this step much sooner and its delay has been injurious, not just to Bijan's family, but to public confidence in the council's ability to combat racism. "
http://www.bbc.co.uk/news/uk-england-bristol-42393488