Couple surviving on Murunga leaves: President deploys officer to probe
Posted on September 21st, 2018
Courtesy The Daily Mirror
President Maithripala Sirisena said he immediately deployed an officer to look into the incident where a starving couple from Kahatagasdigiliya had been feeding on Murunga leaves for days due to the lack of water and food.
Addressing an event in Anuradhapura, the President said all state officers and the ministers in the region should be held responsible for the situation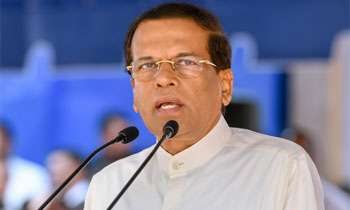 It is the responsibility of all ministers and state officials to visit the affected people and provide relief," he said.
Daily Mirror and our sister paper Lankadeepa reported that a couple in Kahatagasdigiliaya area had eaten boiled Murunga leaves for several days.