PAW AND ORDER 
Posted on October 14th, 2018
Dr SARATH Obeysekera
What are the dog fouling laws in the UK and what can you do if you see someone not picking up their animal's waste? It couldn't be simpler to report someone who isn't sticking by the law there are an estimated eight million dogs in the UK and they drop approximately 1,000 tonnes of waste A DAY.
As councils bid to keep the streets clean, these are the UK dog fouling laws and what can you do if your neighbours are continually failing to clean up after their dog…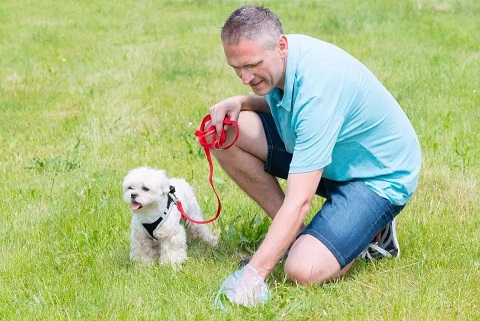 How much can you be fined for not picking up your dog's poo?
Dog owners can be fined between £50-£80 on-the-spot if they fail to clear up after their dog's mess. In some constituencies, you can be stuck with a penalty for forgetting to carry poo bags or pooper scoopers when walking your furry friend. This price varies from council to council and refusing to pay up can land you in court. It has been reported that this fine could soon be pets. Council chiefs in Manchester are also considering banning people walking more than four dogs at any time, the Manchester Evening News reports. On the spot £100 fines would be dished out, which could rise to £1,000 if dog walkers refuse to pay and end up in court as existing laws are beefed up.
I walk in Galle face Green ( not much of a green left though!) in the wee hours of morning .I see a man walking with five or more dogs in the Green .Having experience in having a dog in London and Sri Lanka ,and being a dog lover I approached the man and asked him about the ownership of the dogs .They were owned by Mr Makar who lives in a luxury flat in Galle face court ,Due to lack of space in the flat for the digs to walk around, he sends the dogs to Galle face for walks .I asked him about the poo which dogs may discharge ,and he confirmed that he collects them and dispose .I could not see a poo collection bags with him .
In the evening many people come to Galle face for picnic style outing, where you see many small kids consuming food cooked in very UN hygienic conditions in Galle Face and crawling in the ground .I wonder the health hazards created by the dog poo lying in Galle Face?
Along the walking paths in Diyawanna there are signs that dog walking is restricted. And yet elite class bring dogs in leash and walk along the paths despite protests .
Our laws in Streets, pavements and elsewhere have gone to Dogs!
Municipal Councils should impose strict rules to control this Dog Walking.
I am sure that increasing council tax can cause unrest among residents, but imposing a tax on Dog Poo can generate income
Ms Otara who manage the K" club can make this happen by creating awareness.
After all whole parliament is full of them according to what we hear from the Gallery when MP's call themselves Dogs!
Dr SARATH Obeysekera