Can you trust top public servants ?
Posted on August 25th, 2019
Dr Sarath Obeysekera 
Today Sunday paper carried headline captioned Pre Election bonanza for top public Servants
More categories to get duty free vehicle permits equivalent to 22million
We investors have frequent contact with public servants to get clearances for investment projects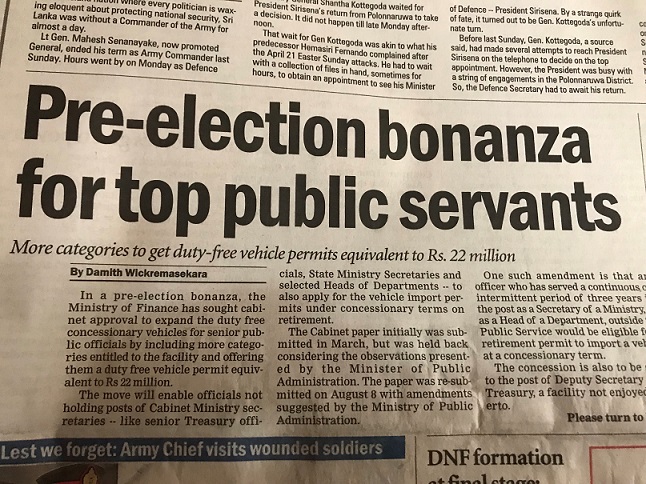 Top public servants are often critical about the Yahapalana government and the ruling parties
They expect a more dynamic leader with minimum reg to FR so that they can also carve out sizable amounts from the gratuities which investors offer to politicians
In order to get the investors to agree with their demand, projects are stalled
Few important institutions purposely delay the projects which affect the growth rate in the country.
I am not sure whether the government  offering them duty-free vehicles will change their mind during voting time.
The government should totally abolish the duty-free facility and provide the income to poor masses to give subsidy for transport and staple food items