Romanian Bakery Breaks With Village Over Asian Employees
Posted on February 3rd, 2020
Courtesy RadioFreeEurope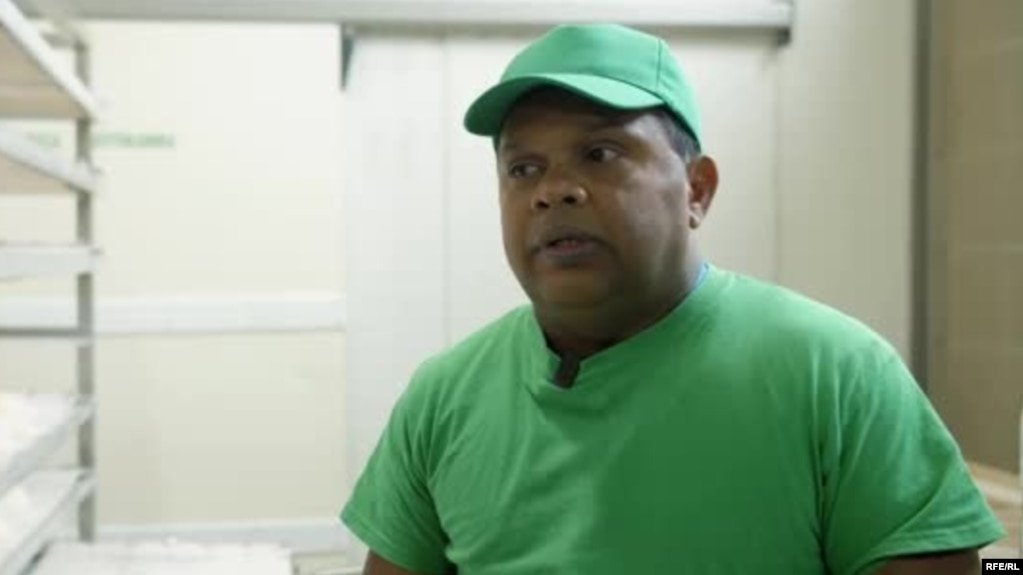 One of the two workers from Sri Lanka who has been allowed to continue working.Share
Print
A bakery in a small Romanian village says it will continue to allow a pair of Sri Lankan employees to make bread at its shop in the face of protests from local residents fearing an influx of immigrants.

Katalin Kollo, one of the bakery owners, said on February 3 that she would allow the workers to continue in their positions after initially apologizing to the local residents of Ditrau and pledging to move the two Sri Lankans to other sections of the company which did not involve direct contact with the dough or the final product.

Despite possessing the proper paperwork, the bakery owners' hiring of the two Sri Lankans sparked outrage among the mainly ethnic-Hungarian community of some 5,500, with a couple of thousand residents signing a petition calling for measures to stop what they called the immigrant inflow."

At a town hall meeting over the weekend, the villagers complained about the bakery owners' treatment of local workers, who they said were forced to work long hours for low wages. Villagers accused the owner of choosing to bring in cheaper laborers from abroad rather than providing better conditions and higher pay for local workers.

They also voiced fears that the two qualified Sri Lankan bakers were the start of a much larger influx of Asian migrants who would alter the local culture and religion. One of the two Sri Lankans is a Catholic, as are most of the villagers.

Labor Minister Violeta Alexandru on February 2 told reporters she was deploying labor inspectors to clarify the situation of the two foreign laborers. Alexandru told Romanian media that she was surprised by the intolerant stance of the locals, "who forget that our fellow Romanians also work in large numbers abroad and deserve respect."
Millions of Romanians work in European Union countries to help their families at home make ends meet. An estimated 1,000 residents of Ditrau have also left to find work abroad, mostly in Hungary.

"We need to be balanced in assessing this situation," Alexandru said.

Before Kollo reversed her decision and allowed the two Sri Lankans to continue to make bread, several Romanian companies offered to relocate the employees to their bakeries in other parts of the country.