Sri Lanka to convey displeasure through diplomatic channel
Posted on December 7th, 2020
KELUM BANDARA Courtesy The Daily Mirror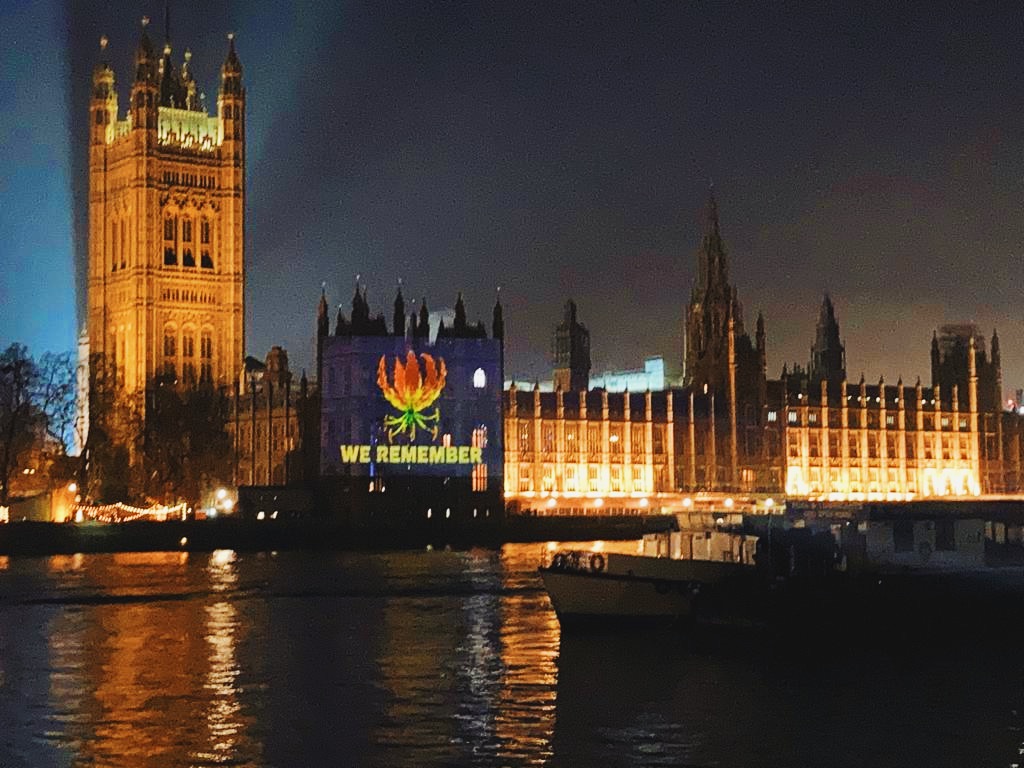 The government will convey its displeasure, through the diplomatic channel, to the authorities of the United Kingdom regarding the projection of Karthigaipoo or Niyagala flower which is considered by the LTTE as the national symbol of Tamil Eelam on the British parliamentary building in Westminster, Central London on November 26, Daily Mirror learns.
The symbol was flashed on the building as part of the pro-LTTE activists 'commemoration of Maveer Day or Heroe s' day.
Foreign Relations Minister Dinesh Gunawardane is expected to meet British High Commissioner Sarah Hulton at the Ministry tomorrow and take it up.
Earlier ,the High Commission, in response to a query by Daily Mirror on the projection of the symbol, said in a one-line answer that the management of demonstrations, including any involving proscribed organisations is a policing matter.
The UK is in the five-member Core Group that advocated the UNHRC resolution on Sri Lanka. Canada, germany ,north Macedonia and Montenegro are the other countries in this group.the resolution calls for ,among others, Sri Lanka to probe alleged rights violations during the wartime and bring about reconciliation.
Sri Lanka, under the present government, withdrew from co-sponsorship of the resolution adopted on Sri Lanka.
UK International Ambassador for Human Rights Rita French, in an address to the UNHRC in September ,expressed concern about withdrawal from co-sponsorship.
We are deeply disappointed and concerned that the government has changed its approach to the resolution.we remain profoundly committed to resolution 30/1 and its principles of reconciliation, accountability ,intercommunal harmony, and justice for victims of conflict, "she said. ()