US envoy warns China-backed Colombo Port project may create safe haven for money launderers
Posted on April 11th, 2021
Courtesy The Hindustan Times
Sri Lanka has unveiled draft legislation for a Colombo Port City Commission which allows for sweeping tax breaks, tax-free salaries and to be an offshore financial centre.ANI |PUBLISHED ON APR 11, 2021 04:36 PM IST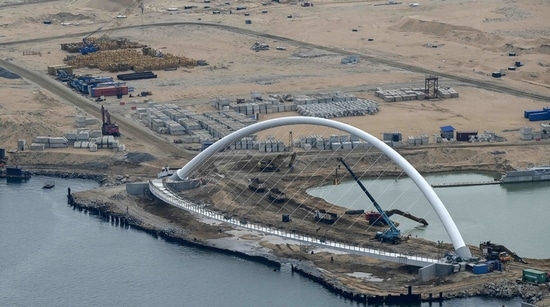 US Ambassador to Sri Lanka and Maldives, Alaina Teplitz on Saturday warned Sri Lanka of unintended consequences of 'nefarious actors' who may try to misuse a China-backed Colombo Port City's easy business rules as a permissive money laundering haven amid concerns of tax leaks.
Sri Lanka has unveiled draft legislation for a Colombo Port City Commission which allows for sweeping tax breaks, tax-free salaries and to be an offshore financial centre, reported economynext.
"Any legislation relating to the port city has to be considered very carefully for its economic impact," Teplitz told reporters in Colombo in an online discussion.
"And of course among those un-intended consequences could be creating a haven for money launderers and other sorts of nefarious actors to take advantage of what was perceived as a permissive business environment for activities that would actually be illegal."
The agency running the Port City would have extensive powers to exempt businesses from taxes of up to 40 years, though it is not a tax haven in the traditional sense, reported economynext.