'My hip op in Sri Lanka cost very little'
Posted on April 21st, 2021
Courtesy BBC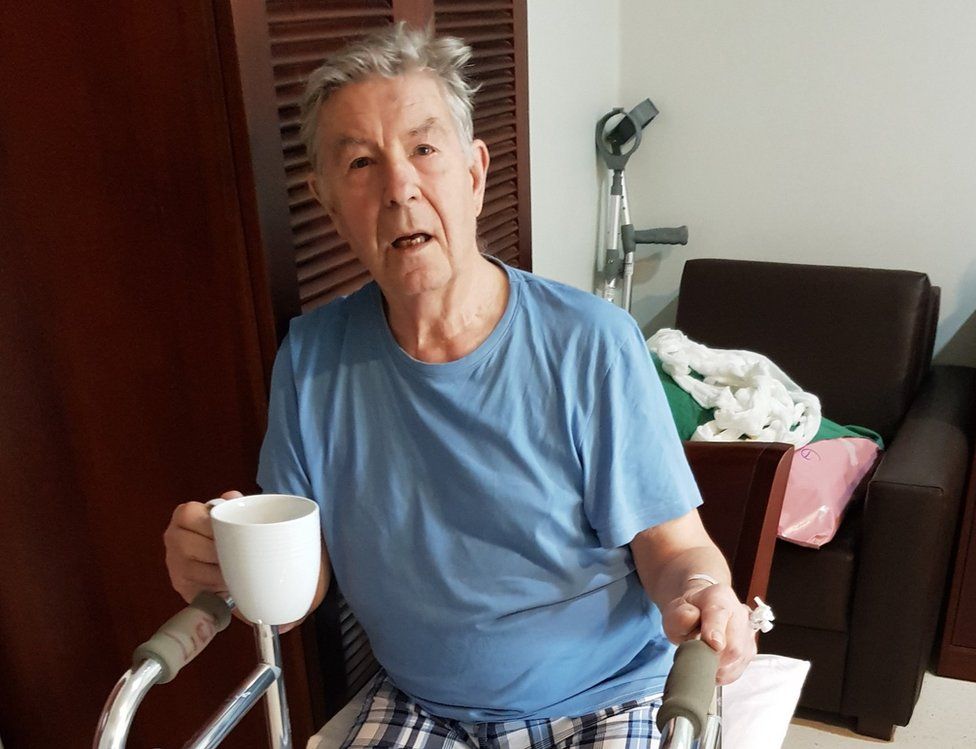 80-year-old Tony Perry from Easton near Norwich was told he needed knee replacement surgery in July 2019.
His appointment for the procedure at the Norfolk and Norwich University Hospital was cancelled in January 2020.
His knee condition also exacerbated problems with his hip and his Sri Lankan partner suggested seeking treatment over there.
"He spoke to several people in Sri Lanka and they said 'why don't you come here?' and it cost very little," he says.
"I spoke to the surgeon. He insisted I had six X-rays – three on the knee and three on the hip.
"He had a check and said 'I really need to do your hip first, because that's where the problem is, it's pulling your knee out of joint'.
"He said 'I can do that in two weeks time… is that OK?'.
"So they operated, I was in the theatre for three hours.
"I woke up and he said 'I'm going to try and alleviate you [post-op] pain'. And that's exactly what he did."
Flights, hotels and the operation at Durdans Hospital in Colombo cost about £10,000 and Mr Perry took out a bank loan for it.
He says he could not get the knee fixed in Sri Lanka as he was told patients could not fly for another six weeks after that operation.
Back home in Norfolk, he is hoping he will get the NHS knee operation in the summer, two years after his initial referral.