THE POHOTTUWA GOVERNMENT OF SRI LANKA Part 2 C9a
Posted on May 14th, 2021
KAMALIKA PIERIS
A National Physical Plan for 2011-2030, was prepared under President Mahinda Rajapaksa and gazetted in 2011. When the Yahapalana puppet government took over in 2015, this plan was discarded. Yahapalana said that the 2011 plan was now outdated as several key national and international developments have taken place since then. The Yahapalana government of 2015 produced an updated National Physical Plan 2017-2050 in 2019.
Yahapalana was a puppet government installed by the USA. USA was hoping to take over the island using Yahapalana . USA used the National Physical Plan to prepare a military plan for USA bases in Sri Lanka .This plan was tucked away at item 5.2.1. of the National Physical Plan (2019). It has therefore escaped the attention of the public. The intelligentsia and the public should take a good look at this plan, becausewhen Yahapalana returns to power, this plan will become a reality. Here is the plan given in Maps no 1 and 2. There is no need for explanation. The plan says it all.
MAP NO 1
 Map no 1 is the original Yahapalana plan. This is  shown in  the National Physical Plan  2017-2050 as item 5.2.1 with the heading  Proposed Spatial Structure".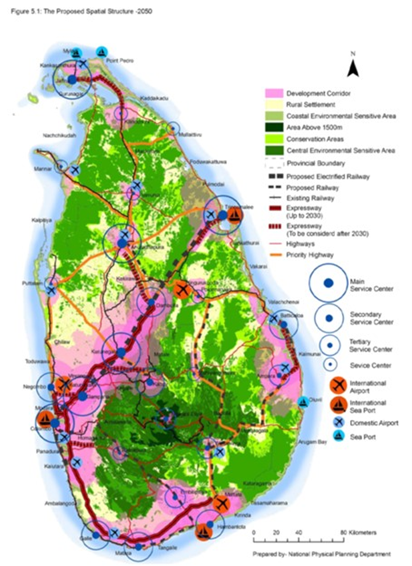 Figure 5.1.2. Proposed spatial structure 2050 (https://www.itpsl.lk/wp-content/uploads/2019/11/6.-The-National-Physical-Plan-2050.pdf)
MAP NO 2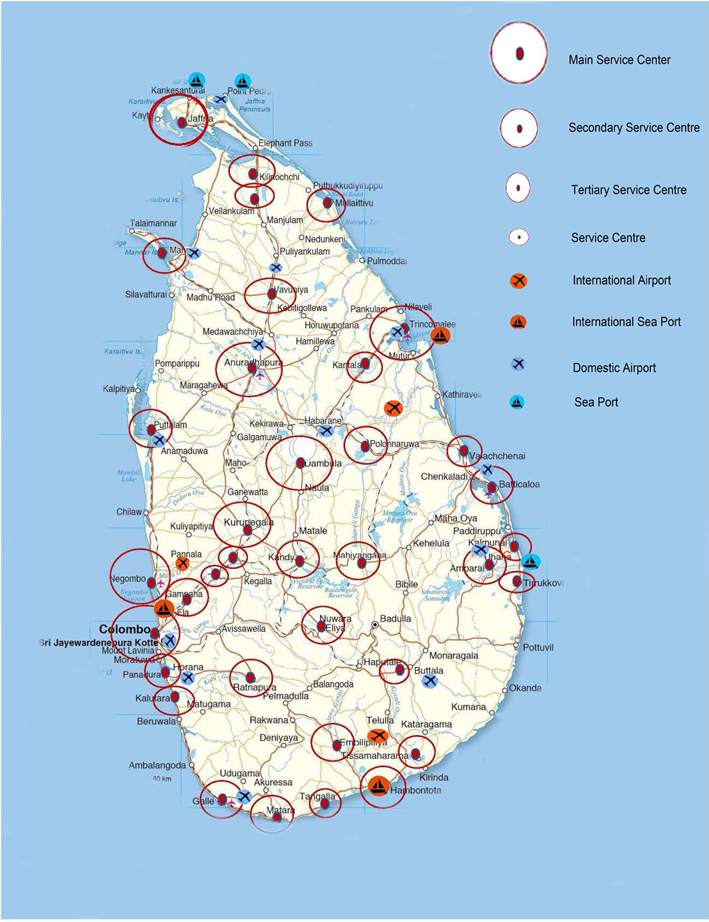 HERE IS THE SAME MAP GIVING ONLY THE AIRPORTS AND PORTS
MAP NO 3
 Map no 3 shows the position of Sri Lanka and Diego Garcia in the Indian Ocean. Diego Garcia is part of the Chagos islands,. USA  has a secretive, strategically vital US military base in Diego Garcia. The base has served as a launch pad for US military operations in the Middle East and as a refueling point for Air Force patrols headed to the South China Sea, and it was even designated an emergency landing spot for space missions by NASA.. USA's position in Diego Garcia has now become shaky.   It may have to leave Diego Garcia. Even if it stays, its autonomy is  over. If USA has to leave Diego Garcia, the obvious next location is Sri Lanka .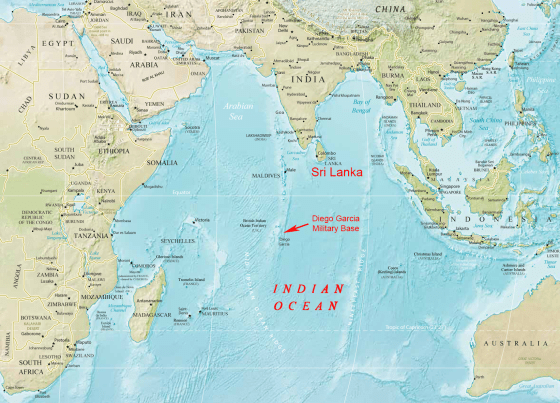 MAP NO 4
Maps  4 and 5 show the plans of the earlier National Physical Plan (2011)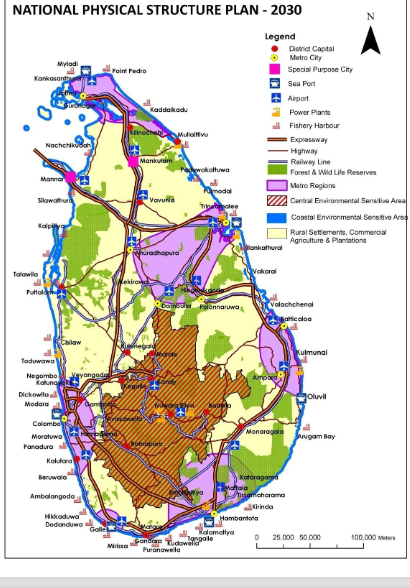 MAP  NO 5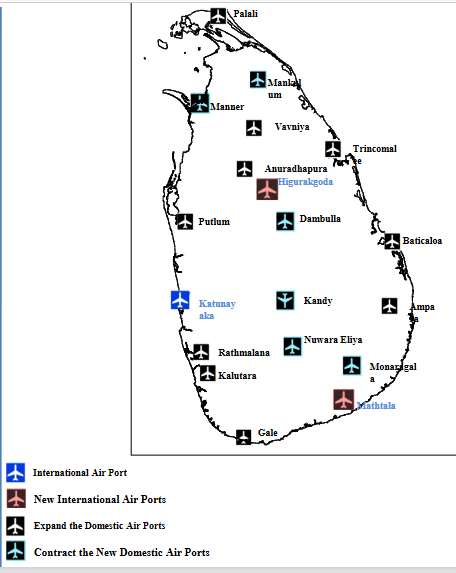 International and Domestic Air Ports for 2030.
Http://www.acesl.org/download/conference/tp_Lakshman%20Jayasekera%20and%20Veranjan%20Kurukulasuriya.pdf ( continued)