All Pakistan Must See These Sad Images
Posted on December 9th, 2021
Priyantha Kumara, the Sri Lankan national who was lynched by a mob in Pakistan's Punjab province on December 3 over allegations of blasphemy, was buried according to Buddhist and Catholic rites at Ganemulla, a suburb north of Colombo, on Wednesday, December 8.
More like this
Pak arrests 100 in Sri Lankan national's lynching casePakistan's anti-blasphemy law is wrong in Islam
Please click on the images to view Priyantha Kumara's final journey.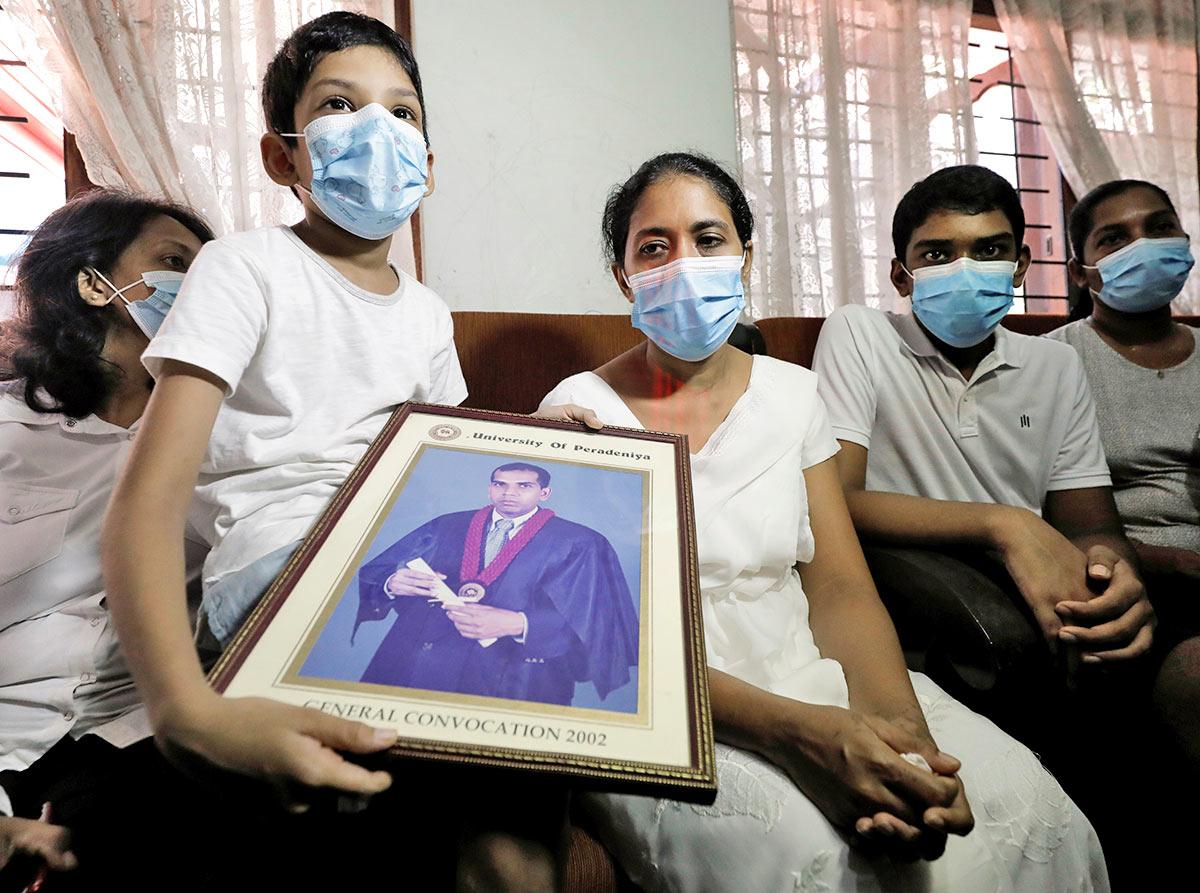 IMAGE: Nilushi, Priyantha Kumar's wife, with her sons, aged 14 and 9, at the funeral. Nilushi has appealed to the Pakistan government for justice and compensation for her husband's killing.
All Photographs: Dinuka Liyanawatte/ReutersMore from around the webRecommended by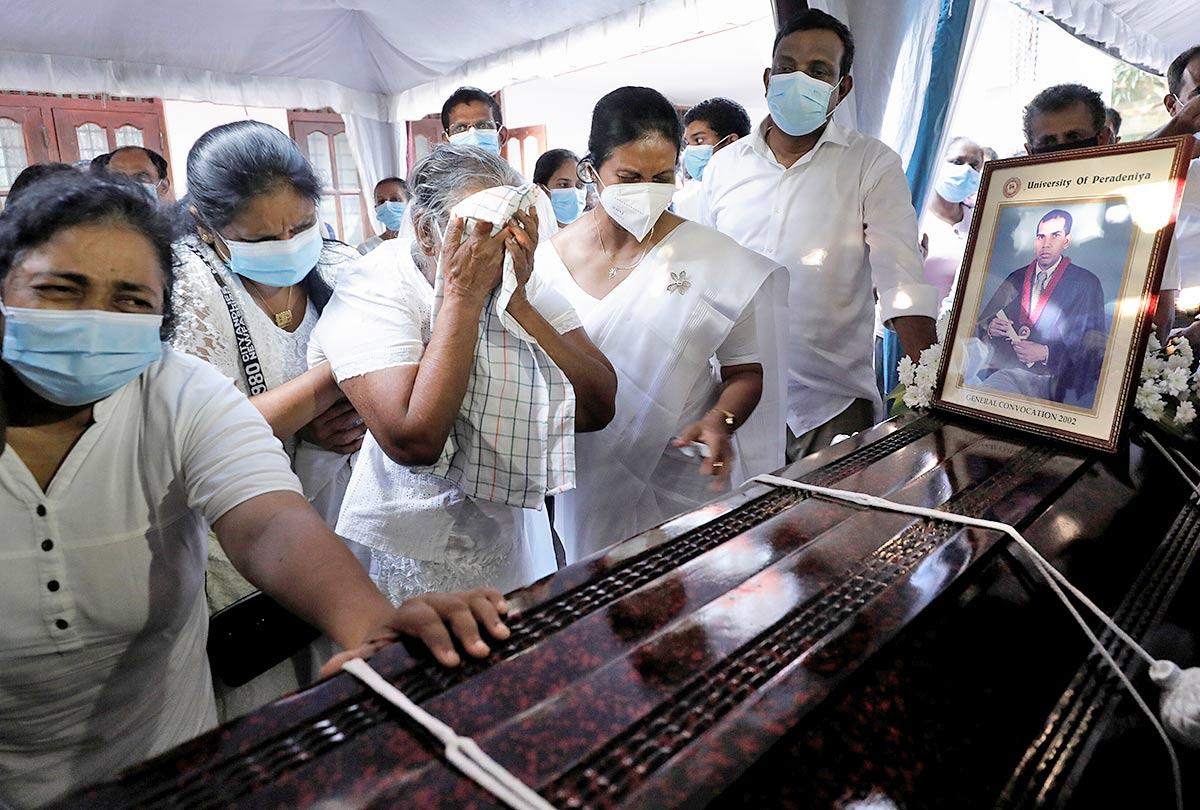 IMAGE: Priyantha Kumara's mother weeps at her son's casket during the funeral.
Kumara had gone to Pakistan in 2011 after he got a job as a mechanical engineer at an apparel factory in Faisalabad. After a year, he joined Sialkot's Rajco Industries as its general manager and was the only Sri Lankan national working in the factory.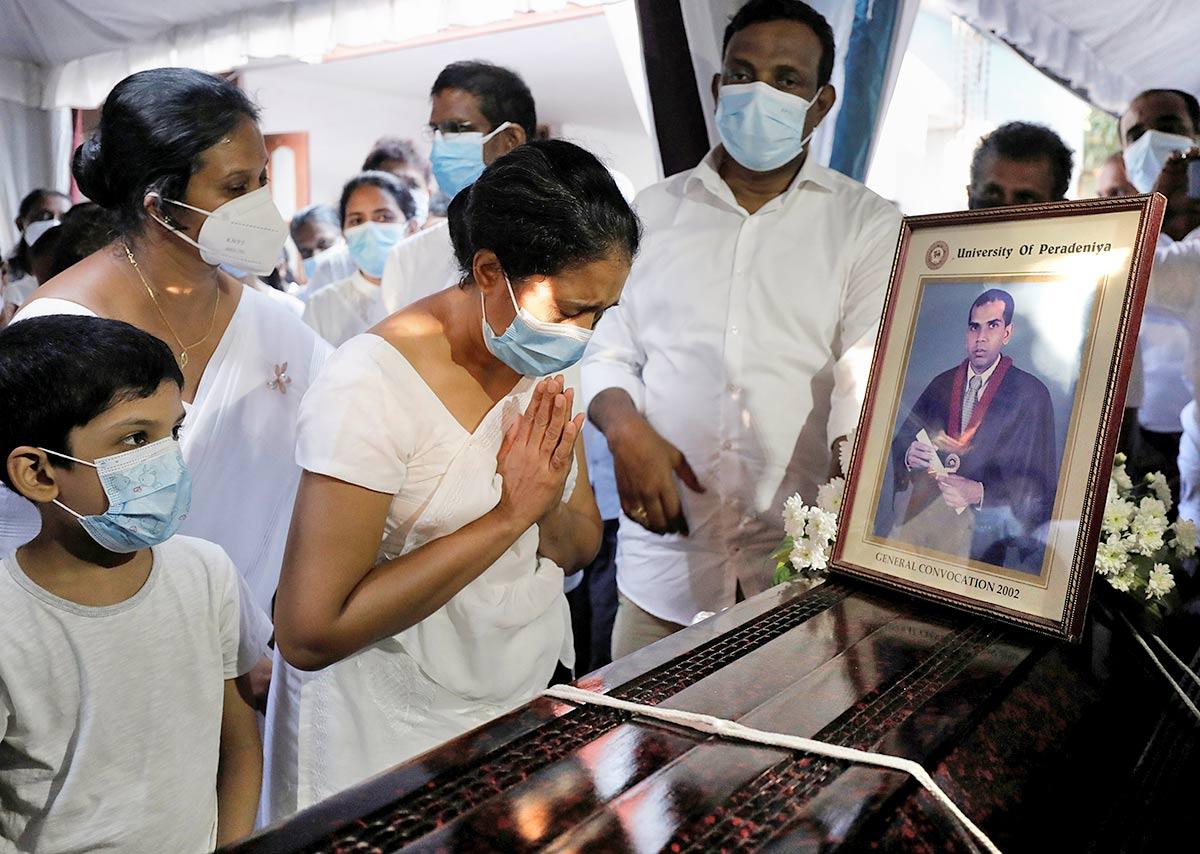 IMAGE: The Sri Lankan cabinet on Tuesday approved Sri Lankan Rs 2.5 million (about Rs 935,000) as compensation to Nilushi and her family.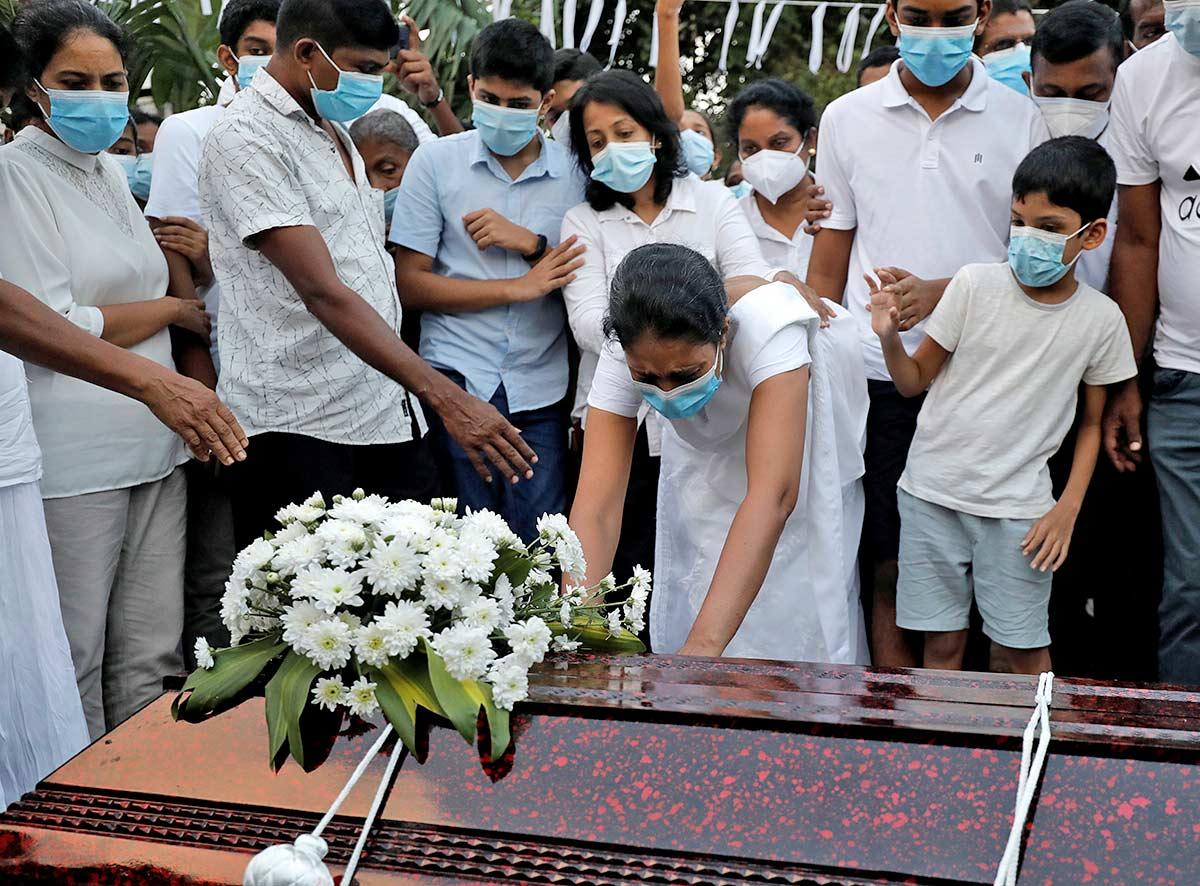 IMAGE: Priyantha Kumara was brutally lynched before his body was set on fire. The murder by Islamic radicals has shocked the world.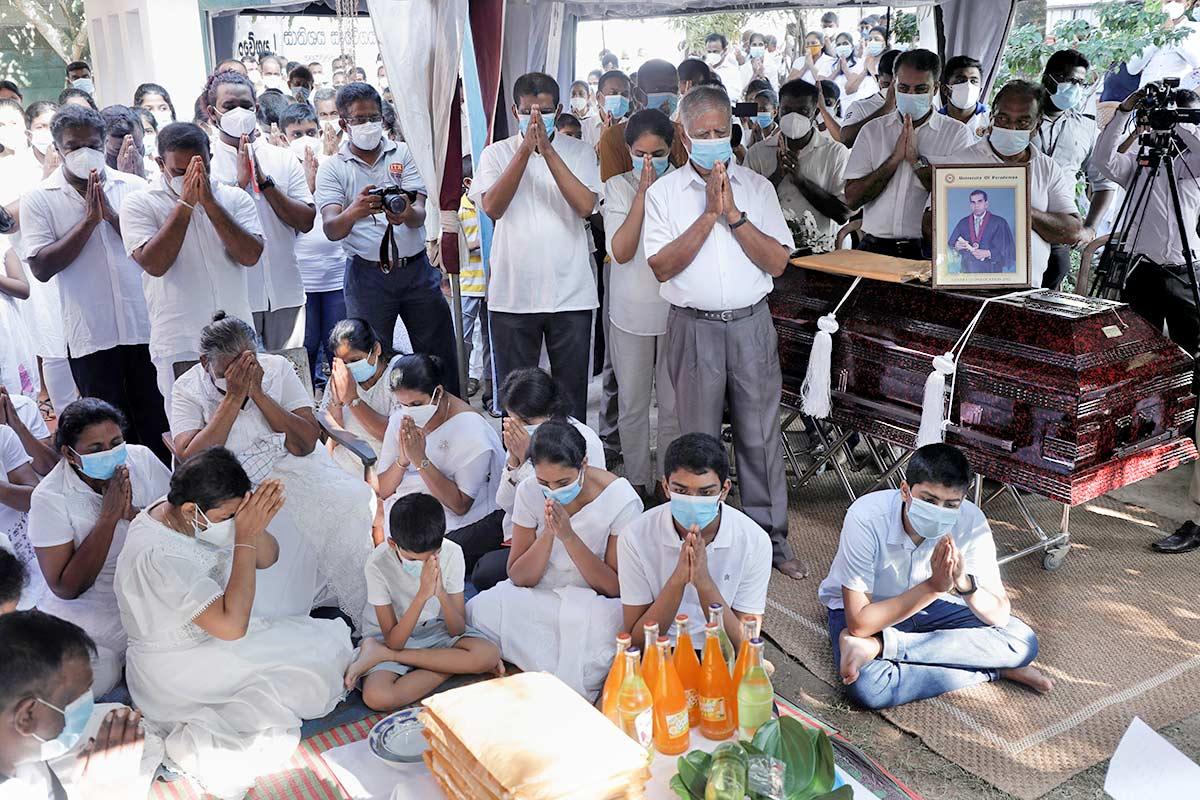 IMAGE: The Sri Lankan parliament, President Gotabaya Rajapaksa and Prime Minister Mahinda Rajapaksa have condemned the brutal killing and expressed hope that Pakistan Prime Minister Imran Khan's government would bring the guilty to justice.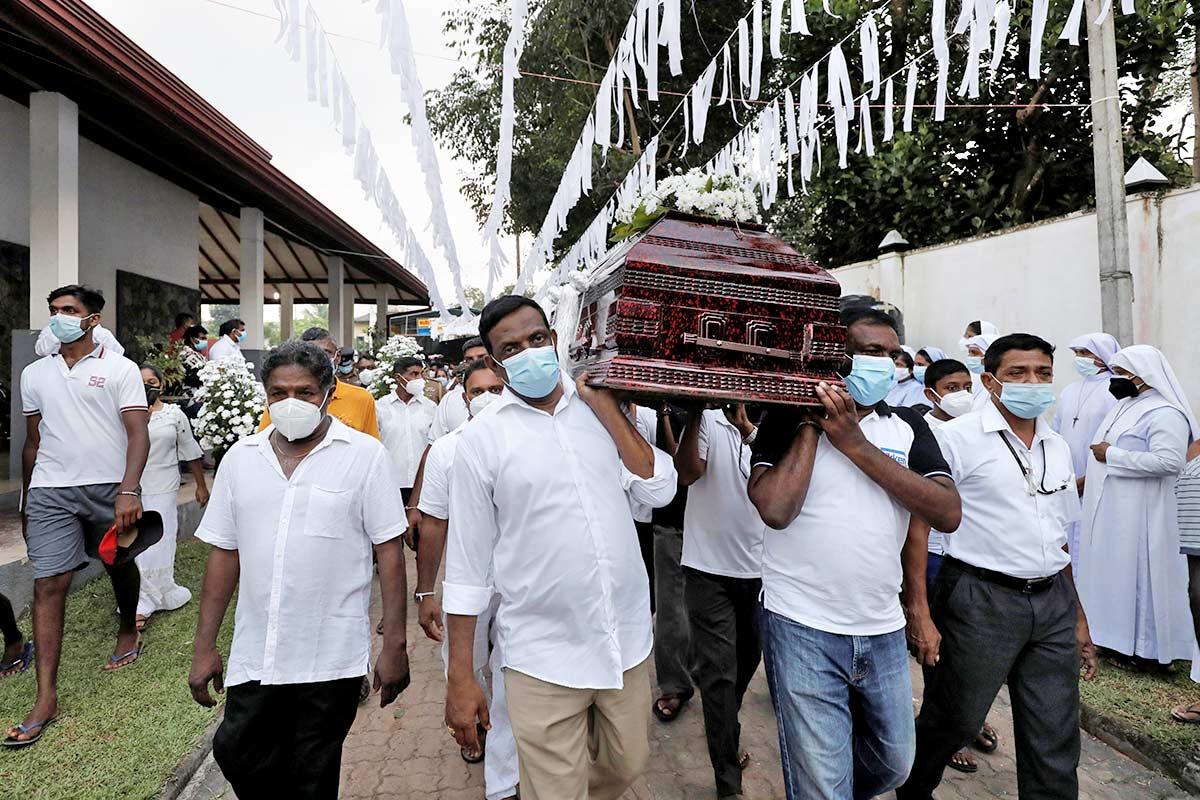 IMAGE: Ruling and Opposition MPs in the Sri Lankan parliament have demanded an apology from Pakistan's Defence Minister Pervez Khattak for his insensitive remarks on the lynching.
Khattak on Monday said the ghastly lynching by a mob in Sialkot should not be linked to the Pakistan government's recent decision to lift the ban on the extremist Tehreek-e-Labbaik Pakista, saying 'murders take place' when young people get emotional. Shocking!