Reminiscences of Hela Havula proponents at a Boarding House in Mt. Lavinia
Posted on December 22nd, 2021
by Tudor Wijeratne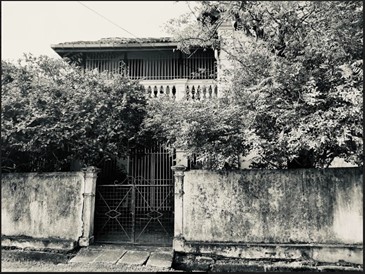 I would like to share my memories of a group of young boarders barely out of their teens, who later became household names in the fields of Arts, Music, Linguistics, Sinhala Literature, Journalism, and Medicine. They were boarders in my grandfather's house in Mt. Lavinia, in the period 1940s – 1950s. Most of them were old boys of Mahinda College, Galle. They were all proponents of the Hela Havula language reform movement founded by the literary giant Cumaratunga Munidasa in 1941.
The likes of Edwin Ariyadasa, Vinnie Vitharana, Siri Gunasinghe, Martin Wickramasinghe, Dr.Ananda Mivanapalana (both living down Templer's Road, Mt-Lavinia), Sunil Shantha, Ananda Samarakoon, P. L. A. Somapala and his wife Chitra, Arisen Ahubudu, Pragnadasa Kariyawasam, and W.D. Albert Perera who later changed his name and became famous as Pandit Amaradeva, used to live in this boarding house or visit this house often as it always provided a convivial atmosphere for warm, friendly social interaction.
The boarding house was originally a six-bedroom up stair house situated at No.2, Old Station Road, Mount Lavinia and known as 'Wije Niwasa'. It was built in 1920 by my paternal grandfather Paulus Wijeratne using the proceeds of a dowry given to him by his wife Caroline Wijeratne's family along with the adjoining lands and houses. My grandparents have been
living in this house since then. They had three boys and two girls as children. When the children became adults and settled down all the lands and houses were equally distributed among all the five children.
Boarding House
After the children went their own ways and settled down separately, the grandparents were left behind as the only occupants of this house. To ensure that the relatively large vacant space in the house was properly utilized, they commenced a boarding arrangement to provide accommodation to boys of next of kin and children of close friends attending the Law College, University and Medical College. These boarders a few years later passed out from Law College, Medical College and Universities, and in the course of time scaled great heights in their
professional and academic callings. Some became reputed Supreme Court Judges and some after having obtained medical post – graduate qualifications became leading medical practitioners in the Island. Several others won fame in academia with astounding research and publications. One became successful in film productions while performing side by side his duties as a University Don. In 1945 my grandfather died. My grandmother was living in this house and as such she accommodated outsiders as boarders to earn an extra income. She was ably assisted by her daughter Mrs. Beatrice Abeyratne, who was living next door.
The landscape at that time was quite different to what it is today. The Galle Road was being widened at that time. There was nothing called drainage. All house holders used Bucket Latrines. There were paid scavenging labourers employed by the Urban Council who used to come daily to collect the sewage, and apart from their salaries the house holders used to
remunerate them separately at the end of the month. These scavenging labourers belonged to a caste called 'Sakkili'. They were from South India. After pipe borne water was supplied and drainage came into being these labourers faded out of sight with no vocation to earn their living. Today there is no trace of them as they had been absorbed into mainstream society. As there was no pipe borne water at that time it was well water ('linda' is well in Sinhala) that was used. The well in our house supplied drinking water to about ten houses in the locality. Food items and provisions were brought by vendors to the doorstep. The Newspaper Man used to deliver the daily papers. The Fisherman used to bring fish on two wooden scales tied at both ends to a wooden pole carried on the shoulder. The bread and short eats were supplied by the breadman who used to travel on a tricycle with a big square box in front containing his wares.
There were different vendors to supply grocery items like Rice, Dhal, Flour, condiments and the like, including vegetables. These were brought in Baskets or boxes. Even Hoppers, String Hoppers, Dosai, Pittu, Halapa with curries were supplied. Some of the vendors used to make a note of what was supplied daily and submit a bill at the end of the month for settlement. There was a Chinese man coming every week with a big box on his head containing clothing items for sale, followed by another seller bringing ornaments and accessories like trinkets etc., We used to call him the 'Thoramble Karaya'. They are not to be seen today.
On the 2nd of January 1947 I joined St. Peter's College Primary school, Bambalapitiya as a student. I was 9 years of age. As such I had to travel from my grandmother's house to school. Only my grandmother and myself were living in the house apart from the boarders. The latter comprised Edwin Ariyadasa, his elder brother called Charlie or Daniel who was working at Walkers, Colombo, Vinnie Vitharana, Siri Gunasinghe, Pragnadasa Kariyawasam, B.W. Ariyawansha and P.G Dissanayake. They were all undergraduates at the University of Ceylon, Colombo, except Dissanayake who was at the Law College.
My grandmother was 80 years old at that time. She communicated and dealt only with Vinnie Vitharana, who I later came to know as the person who had acted in several capacities at the Boarding such as Coordinating Secretary, Prefect, Jack of all Trades, Master of Ceremonies etc., I found that all these boarders had previously studied at Mahinda College, Galle, Vinnie was the person who had recommended and got them admitted into the boarding.
During their stay they used to keep company with Martin Wickramasinghe and Dr. Ananda Mivanapalana both living down Templer's Road, Mt-Lavinia and Sunil Shantha, Ananda Samarakoon, P. L. A. Somapala and his wife Chitra, Arisen Ahubudu, W.D. Albert Perera later changed his name and became famous as Pandit Amaradeva. Amaradeva used to visit the
boarding house very often. All these boarders were ardent supporters of the 'Hela Haula' movement founded by Munidasa Kumaratunga, the pioneer Sinhalese linguist, grammarian, commentator and writer, who founded the 'Hela' movement, which sought to remove Sanskrit influences from the Sinhala language. Kumaratunga is idolized today for his profound knowledge of the Sinhala language and its literary works.
The boarders were all teetotalers except for P.G. Dissanayake who enjoyed an occasional smoke.
Sir John Kotalawala
On Sundays, I used to go to the Mt-Lavinia Hotel beach bay for a swim with Vinnie Vitharana, Siri Gunasinghe, Ariyawansa and others. Every Sunday at around 9.45 a.m. the Right Hon. Sir John Kotalawala used to come to the bay for a half hour swim and we used to have a chit chat with him regularly. I became familiar with him as I used to go to the Kandawela Estate Ratmalana on scout camps and he used to provide us with breakfast. To me he was the finest gentleman that I have had the privilege of meeting. I admired his 'I don't care two hoots', domineering, no nonsense attitude who had his way, without any fear. Incidentally, I became a Queen's Scout. I received my Queen's Scout Badge and Queen's Certificate, along with six others, from the hands of the Chief Scout of the World, Lord Rowallen at the Big Jamboree held at Campbell Park, Havelock Town in 1953 in front of a crowd of about 30,000 people comprising Rovers, Scouts, Guides, Parents and well-wishers.
The house boarders were there from 1947. They used to have musical sessions on Saturdays and Sunday evenings which went on till late night. There was no liquor served at these sessions. Pragnadasa Kariyawasam who was studying Oriental Music i.e., the sitar, used to play the
same. Vinnie Vitharana was versatile in playing most of the musical instruments. Mainly the Serpina. Other instruments were the flute, Bongos, Guitar, Dolac, Castanets, Drums, Tabla, Violin, Spoons and Forks to make a racket. All used to take turns to play these instruments. Most of the songs were classics, the songs of Sunil Shantha, Amaradeva, Ananda Samarakoon,
Susil Premaratne, Arisen Ahubudu, and R. A. Chandrasena. The visitors were generally from the Arts side of tertiary education and some two or three persons used to stay overnight. I gained both knowledge and insights by listening to the lively discussions of the boarders and their guests on a variety of topics. There were sometimes lengthy arguments on a controversial topic. But there was no malice. All ended in good cheer.
After passing out of the University and Law College they gained employment and settled down elsewhere. However, Vinnie Vitharana and some others used to come to stay the night whenever they came to Colombo. They were well received by my parents who had come to re-settle in this house in 1953, after spending time in the outstations relating to my father's employment. This resulted in the closure of the boarding. Vinne Vitharana and Arisen Ahubudu were very close family friends. Vinne Vitharana, upon his marriage, settled down next to our lane at
Samudrasanna Road, Mount Lavinia. I used to meet him and Edwin Ariyadasa at various Public Lectures and Seminars and while in service, and they used to talk of the good old days at the former boarding house.
I am writing this article in remembrance of all the above boarders who are no longer among the living and who were able to live up to their reputations. Three became Legends in their own spheres of interest.
Edwin Ariyadasa
Edwin Ariyadasa
He became a reputed newspaper editor, author and a media consultant. He grew into becoming an icon of the media, a pioneer in bilingual communication and wrote about Sinhala cinema in English in Sri Lanka. He was also the pioneer educator who brought the subject of mass communication closer to the general public.
Kalakirthi Dr. Wijethunga Karunaratne Edwin Ariyadasa was born on 3rd December 1922 and died at the age of 98 years on 22nd January 2021. He was from Unawatuna, Galle. Youngest of a family of three elder brothers and two elder sisters. He had his primary education at a Buddhist Mixed School in Unawatuna and received his secondary education at Mahinda College, Galle. He joined the University in 1945 and passed out with a Sinhala and English Language Bachelor's Degree. He taught for a while at Mahinda College, and at the gentle persuasion of Dr. Ananda Mivanapalana, he gained employment at the General Insurance Company. Martin Wickramasinghe thereafter invited him to join Lake House. The then Chairman of Lake House offered him a choice between 'Daily News' and 'Dinamina'. As the 'Dinamina' Editor, Priyasena Nissanka was keen to have his services he joined 'Dinamina' as a Sinhala medium Journalist. Later he became an English Language Journalist. He progressed to become an Editorial staff member of 'Divaina', 'Daily News', 'Sunday Observer', 'Silumina', 'Janatha' and then ended up as the Editor of 'Nawaugaya'.
Upon leaving Lake House he launched a monthly journal called 'Tulana'. He edited 10 books and translated 11 English books into Sinhala. He researched and wrote on all aspects of cultural activity in the country. He was a walking encyclopedia. He was a keen observer and commentator on global events. The awards bestowed on him for life time achievements came like peerless gifts. He was honored at home and abroad for his literary contributions over the years with 14 awards spanning over three generations. He was the recipient of the coveted honoris causa D.Litt. from the University of Kelaniya for the lifetime contribution in the field of
journalism and communication. It is too numerous to mention separately each of his feats. He was well known as the Father of Communication in Sri Lanka. He was a Newspaper Editor, Film Critique, Author, Translator, Journalist, Lecturer and Media Consultant. He was honoured as a 'Kala Keerthi' on 22 May 1990. He was a Bachelor.
2) Vinnie Vitharana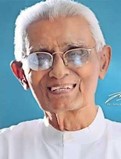 Vinnie Vitharana
Kalakirthy Professor Emeritus Dr. Vinnie Vitharana was born on 11th June 1928. He studied at Christ Church College, Tangalle and later at Mahinda College, Galle. He later received Bachelor's Degrees in Arts from the University of Ceylon, University of Peradeniya and University of London. He obtained a Doctorate in Philosophy in 1960 from the
University of Peradeniya. He was the Assistant Editor of the Sinhala Encyclopedia from 1953 to 1959. In 1960, he was a visiting Lecturer in Sinhala at the Vidyodaya University. He was the recipient of the UNESCO award for his contribution to Sinhala Literature.
He was a person with vast experience not only academically but also in various other fields. He served in such posts as Lecturer, Linguist, Scholar, Researcher, Archeologist and Geographer, and finally as a Professor. He was well known for his contribution to Sinhala Literature. He was during his lifetime rated as one of the prominent and notable Educators in the Country. He translated seven Sinhala books into English. He was awarded twenty times from 1962 to 2019 for his good work. He was the Founder Chairman of the Munidasa Kumaratunga Trust and Sunil Shantha Society. He had a great sense of humour. He was presented with the' Kala Kirthi' Award in 1993. He was married and had two children. He died on 2 December 2019 at the age of 91.
3) Siri Gunasinghe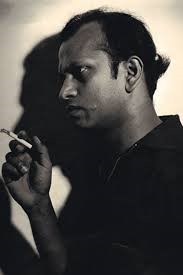 Siri Gunasinghe
Professor Emeritus Siri Gunasinghe was born on 18th February 1925 at Avissawella. Passed away at the age of 92 on 25th May 2017 in Canada. He studied at Mahinda College, Galle. He passed out from the University of Ceylon with a Bachelor of Arts Degree. Thereafter, he joined the University of Peradeniya as a lecturer and later became a Professor in the University. He contributed substantially towards the improvement of the Sinhala Language. He made wide ranging contributions as a poet, Sanskritian, Art Historian, Author, Filmmaker and Director.
He wrote the following books, Mas Ley Neti Ata 1956, Hewanella 1960, Mee Hardu Rathu Kekula 1962, Poetry Abi Neluma 1958, Alokamandawa 1958 and some other works. In 1968 he directed the Sinhala Film 'Sath Samudura' with D. B. Nihalsinghe as the Cameraman. It won
eight awards. In 1997 it was picked as one of the Ten Best Films of the First 50 years of Film Production of Sri Lanka. In 1970 he joined the University of Victoria in British Columbia, Canada as the Professor of the Department of History and Art. He was married and had two children.
4) Pragnadasa Kariyawasam

He was a native of Galle. He studied at Mahinda College, Galle and later passed out of the University of Ceylon with a Bachelor's Degree in Arts in Pali and Sanskrit. He took to teaching and was later appointed as the Commissioner of Exams and retired in the 1990's. He is said to
have died in 2001, in Kotte. I lost contact with him after he left the Boarding. He was married and had three children. One of his sons, Mr. Prasad Kariyawasam, later became the Sri Lankan Ambassador to the USA and our permanent representative at the UN. He held several Senior
Diplomatic Appointments.
5) B.P. Ariyawansha
B.P. Ariyawansha studied at Mahinda College, Galle and later passed out of the University of Ceylon with a Bachelor's Degree in Arts and took to teaching. Subsequently, he was appointed as the Principal of Rahula College, Matara from 1956 to 1973. Upon retirement he settled down in New Zealand with his daughter. He died in New Zealand.
6) M.B. Dissanayake
M.B. Dissanayake studied at Mahinda College, Galle and passed out of the Law College as an Advocate and proceeded to practice in Civil and Criminal law matters at the Tangalle Courts. I have lost touch with him.
Conclusion
I consider myself privileged to have had an opportunity to associate with intellectuals of such high caliber in my childhood days. They have left a deep impression in me particularly in respect to character building and love of language, tradition and cultural heritage. They shone later in public life as exponents of things indigenous. I trust that these reflections will give the reader a good insight into their charismatic lives.
Tudor Wijeratne
(Tudor Wijeratne is a retired Senior Superintendent of Police (SSP). He is an old boy of St. Peters' College, Colombo 04.)