Why are non-Tamil Tamil Nadu leaders promoting Tamil Eelam?
Posted on April 15th, 2016
Shenali D Waduge
 Tamil Nadu translated means State for Tamils. It has all the ingredients that self-deetermination seekers espouse for. Its own language, own culture, own indigenous race except it had not been granted independence. It is the original state where demands for self-determination took place with calls to be separated from the Indian state. What is amusing is that since 1969 the calls for Eelam or a greater eelam encompassing Sri Lanka of late has been made by non-Tamils. Why?  DMK leader Karunanidhi is from Andhra Pradesh, MGR Ramachandran was a Sri Lankan-born Keralite whose mother tongue was Malayalam, Jayalalitha Jeyaram is from Mysore and mother tongue is Kannada, Vijayakanth, the DMDK leader, is a Telugu, hardcore Tamil nationalist Vaiko (original name Vayapuri Gopalasamy) is a Telugu born to Andhra parents, Congress Party's Tamil Nadu representative Khushboo, is a Punjabi Muslim, Rajnikanth, the Tamil matinee idol is a Mysore born Marathi, Napoleon too is a Telugu  Reddiar & EV Ramasamy Naicker, the founder of the Dravida movement in Tamil Nadu was also from Andhra Pradesh. Surely it is Tamils who would be the first to want any separate state of their own, we don't expect non-Tamils to be wanting a separate state for Tamils, but if they do should we not wonder whether it is really for Tamils that they seek a Tamil state or are they using Tamils as a camaflage for some other cause or agenda? Now is a good time to ask the question and search for the answers.
Janata Party president Dr Subramanian Swamy says Karunanidhi is not Tamil but had migrated from Andhra Pradesh. He is a Telugu born in Tirukkuvalai in Thiruvarur district. The official language of Andhra Pradesh is Telugu. DMK leader served as Chief Minister of Tamil Nadu on 5 separate occasions. Karunanidhi took over leadership of the DMK following the death of its founder C N Annadurai in 1969. Following the assassination of Rajiv Gandhi in Tamil Nadu, the Jain Commission interim report said, the LTTE was getting its supplies, including arms, ammunition, explosives, fuel and other essential items from Tamil Nadu with the support of the DMK Government. The report said that soon after the DMK Government took over the reins of power in Tamil Nadu, "the LTTE slowly began to consolidate itself in the State and their clandestine activities, heretofore dormant, became more and more pronounced. All the activities of the LTTE at this stage towards resource mobilisation, propaganda and treatment of their wounded cadres, had taken an anti-national dimension." The Commission noted the visit of the then DMK MP, Mr. V. Gopalaswamy (Vaiko), MP (DMK) to Northern Sri Lanka and his reported meeting with Prabhakaran between February 8, 1989, and March 3, 1989. The interim report said that credible reports existed of "active connivance of some DMK leaders with the LTTE. The LTTE was in continuous interaction with Mr. Karunanidhi, primarily to ensure that their activities continue unhindered even after the Padmanabha killing.". Karunanidhi mounted an aggressive campaign against Ramachandran by calling him a Malayali, an outsider who should not be allowed to rule Tamil Nadu.
Jayalalithaa Jayaram was born on 24 February 1948, at Melukote, in Pandavapura taluka, then in Mysore State (now Karnataka) She served as Chief Minister from 1991 to 1996, in 2001, from 2002 to 2006, and from 2011 to 2014. In 2007 the Indian authorities beefed up her security following death threats by a Canadian based LTTE front via a letter which stated "stop its criticism against Chief Minister M. Karunanidhi". http://archive1.english.news.lk/news/22-foreign-news/2229-india-tightens-jayalalithas-security-after-alleged-death-threat-letter-from-ltte.html
MGR Ramachandran is from a Malayali Nair caste family. He was born in Nawalapitiya near Kandy to Indian immigrant couple (plantation workers) in 1917 in Sri Lanka. MGR was chief minister when the LTTE and other Tamil militants were being trained in Tamil Nadu. J.R.[Jayewardene] labeled the LTTE as 'the private army of Mr.M.G.Ramachandran'.  Tamil eelam 'cause' has become a baby for people's personal and political goals. In the case of MGR he wanted to project himself internationally as a politician and fighting for the eelam cause he knew would achieve that goal. This is relevant to many others who claim to fight on behalf of the 'Tamil cause' too. It is alleged that he gave Rs.110million to bankroll the LTTE initially.
Vijayakanth (Vijayaraj Naidu) another film actor politician. He is born into a Telugu family in Madurai. is the founder of Desiya Murpokku Dravida Kazhagam. Telugu Naidu is not an electoral asset. In Cuddalore district where he was a candidate suggestion was made that he would continue the Naidu exploitation of the lower caste Vanniars.
Vaiko Vayapuri Gopalasamy He belongs to Telugu speaking Kammavar Naidu' ancestry. He is the founder of the MDMK, a political party that espouses the cause of the Tamil people and Tamil nationalism. He is known to be a supporter of the LTTE which is banned as a terrorist organisation in 32 countries including India. He was arrested under the Prevention of Terrorist Activities Act (POTA) in 2002 and once-again on 23 October 2008 for sedition. When the Indian army was battling it out with the Tigers, Vaiko made a secret journey for a rendezvous with LTTE leader Velupillai Prabhakaran. We was arrested under Prevention of Terrorism Act (POTA) by the Jaya regime in 2002 for supporting the LTTE. MDMK leader and candidate Vaiko says Tamil Nadu will not give rice and vegetables if enough water will be supplied by Kerala. 
In the meanwhile there is also the question of Tamil Nationalism turning against Telugu Speakers of Tamil Nadu http://swarajyamag.com/politics/when-tamil-nationalism-turned-against-telugu-speakers-of-tamil-nadu
The state that claims it is for Tamils is highly divided by caste. Advertisements for 'Brahmins-only' apartments, CBSE schools with preferential treatment for Brahmin male boys studying Vedas etc. One of the charges made by the so-called upper castes in Tamil Nadu against the inter-caste marriages is that the girls who marry Dalits ask for their share of inheritance which mainly includes the land resources. "Dalits and indigenous peoples (known as Scheduled Tribes or adivasis) continue to face discrimination, exclusion, and acts of communal violence. Laws and policies adopted by the Indian government provide a strong basis for protection, but are not being faithfully implemented by local authorities." (HRW). In 2015 12-year-old Dalit boy in Jodhpur was beaten up by his teacher for allegedly taking a plate from a stack meant for upper castes. Schools of Tirunelveli, about 650 km south of Chennai children have to wear colored wrist-bands (yellow-red band is for upper caste, red and yellow for Thevars, blue and yellow for Nadars, saffron for Yadavs students of the Dalit community of Pallars wear wrist bands in green and red and the Arundhathiyars, also Dalits, wear green, black and white.  
As per, 2011 Census of India , Scheduled Castes constitute 20.01% of Tamil Nadu's 72 million population. 1.10 per cent of the population belonged to Scheduled tribes (ST). Other Backward Classes(OBCs) form 68% of Tamil nadu population. The top three castes by numbers in Tamil Nadu are Thevar (also known as Mukkulaththor), Vanniar and Kongu Vellalar (also known as Gounder). Among the Dalits, Paraiyar and Pallar are the most dominant. When Jayalalithaa formed her cabinet in 2011 after winning the Assembly elections, around 20% of the ministers (6/33) were from Thevar caste.
We are told and promoted about a notion of Tamils for Tamils but obviously the caste and class factors that divide Tamils have been kept well-guarded or have not been brought out into the open. Does UN, the Rights Activists and foreign governments understand these dynamics when they are using their favoured terminologies of 'reconciliation' 'peace in unity' is another question never answered and one of the key reasons why these entities end up creating bigger issues though they believe they are providing the solutions by simply taking out a pen and drawing a line and demarcating one group to live on one side in 'peace' they have learnt little from the damage they did in dividing Africa during the scramble for Africa.
This is one factor that has not been properly brought into the open regarding the Tamil LTTE TNA factor in Sri Lanka too. It is important that this comes out before any wrong constitutional proposals are made and another bigger blunder is made by Sri Lanka agreeing to a rail and road linking India and Sri Lanka which will end up becoming a paradise for Dalits to escape to and the ETCA will become another foolhardy move that would seal Sri Lanka's fate as an Indian colony forever. Sri Lanka's leaders must not make political blunders that even the kings of Sinhale did not commit and managed to over thousands of years safeguard Sri Lanka from being invaded and occupied by India.
Shenali D Waduge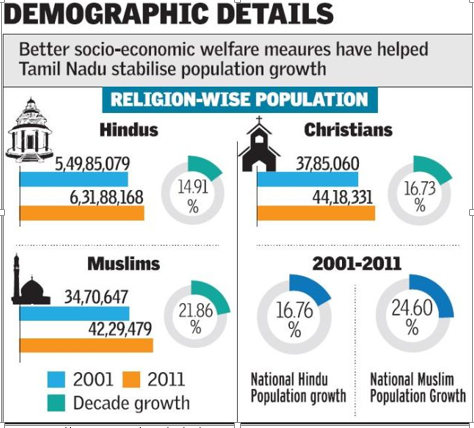 §  http://www.island.lk/2008/12/13/news36.html – Karunanidhi not a Tamilian, says Swamy
§  http://www.dailypioneer.com/print.php?printFOR=storydetail&story_url_key=no-real-tamil-speaking-leaders-in-tn&section_url_key=nation
§  http://www.sinhaya.com/dmk.htm
§  http://www.sundaytimes.lk/000514/edit.html
§  https://www.youtube.com/watch?v=0pcUG-7xmC0 – Karunanidhi Jayalalithaa and Vijayakanth Are Not Tamils
§  http://indianexpress.com/article/india/india-news-india/wearing-caste-on-my-wrist-green-for-dalits-red-for-thevars/
§  http://www.dnaindia.com/india/report-even-doctors-face-caste-discrimination-in-tamil-nadu-1696543