US says LTTE collecting funds while Sri Lanka is deproscribing these LTTE fronts
Posted on June 12th, 2016
Shenali D Waduge
Prabakaran may have been leader of the LTTE but he was not the man collecting funds abroad to procure arms/ammunition, carry out propaganda and induce foreign players to promote Eelam ideology. That job was done by the LTTE fronts who were named, shamed and banned incorporating the UN Security Council Resolution 1373 in April 2014. 16 organizations all of whom were operating from outside Sri Lanka and over 400 individuals linked to them were declared banned under this Resolution. While commending the US State Department for informing the world what people already knew, what is puzzling is why the GOSL has deproscribed a select handful of them when the US State Department in its annual counter terrorism report says that LTTE fronts are still continuing fund raising. At the same time what is equally puzzling is why US and other foreign governments are joining the TNA and the Northern Province Chief Minister in calling for demilitarization, removal of military camps and soldiers from the North when even in Tamil Nadu the calls for the creation of Eelam is increasing? Do they want us to return to the 1980s and then take Sri Lanka backwards to decades more of bloodshed and mayhem? The Foreign Minister of Sri Lanka, the Prime Minister & the President has some explaining to do.
The US State Department Report says that LTTE's financial network of support continued operations in 2015 which implies from the time the Ranil-Maithri government came to power and questions why in September 2015 selected LTTE fronts were de-proscribed as the US would have certainly shared their findings with the GOSL. Moreover, the specific mention of the Tamil diaspora in North Americca, Europe and Asia automatically deduces the involvement of the very entities that the Rajapakse Government banned in 2014 of procuring weapons, communications, funds and other supplies. What we should seriously worry now is how much have they procured since 2015 and where are these now? The other worrying factor is the report's mention of these LTTE fronts being employed charities as fronts to collect and divert funds for its activities." Now have we not been saying this all along? At least now the US State Department has put it on record.
US State Dept – LTTE remains on US List of Foreign Terrorist Organizations http://www.state.gov/j/ct/rls/crt/2015/257523.htm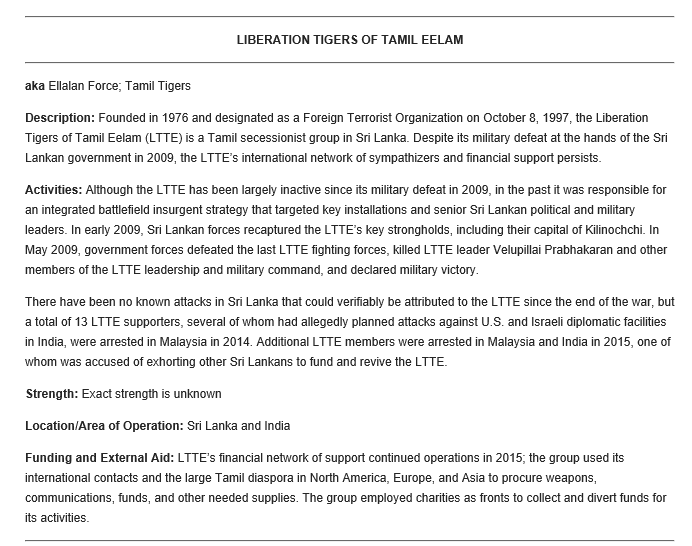 LTTE's financial network of support still operating – US –
The LTTE fronts banned in 2014 April by the Rajapakse Government (marked in red are the ones the Ranil-Maithri on the recommendations of Foreign Minister have deproscribed the day prior to Samantha Power's (US Permanent Representative in UN) visit to Sri Lanka as advisor to US President Obama.
TRO – the TAMIL REHABILITATION ORGANIZATION,
TCC – the TAMIL COORDINATING COMMITTEE,
BTF – the BRITISH TAMIL FORUM ,
WTM – the WORLD TAMIL MOVEMENT,
CTC – the CANADIAN TAMIL CONGRESS,
ATC – the AUSTRALIAN TAMIL CONGRESS,
GTF – the GLOBAL TAMIL FORUM,
NCCT – the NATIONAL COUNCIL OF CANADIAN TAMILS,
TNC – the TAMIL NATIONAL COUNCIL,
TYO – the TAMIL YOUTH ORGANIZATION,
WTCC – the WORLD TAMIL COORDINATING COMMITTEE,
TGTE – the TRANSNATIONAL GOVERNMENT OF TAMIL EELAM,
TEPA – the TAMIL EELAM PEOPLES ASSEMBLY,
WTRF – the WORLD TAMIL RELIEF FUND and
HQ Group – the HEADQARTERS GROUP.
LTTE
They are the organization/s under-
Perinbanayagam Sivaparan, alias Nediyavan";
Rev.Fr. SJ Emmanuel
Visuvanathan Ruthirakumaran
Sekarampillai Vinayakamoorthy, alias Vinayagam
The Ranil-Maithri Government has deproscribed the following LTTE fronts
Global Tamil Forum (GTF);
British Tamil Forum (BTF);
National Council of Canadian Tamils (NCCT);
Tamil Youth Organization (TYO);
World Tamil Coordinating Committee (WTCC);
Canadian Tamil Congress (CTC);
Australian Tamil Congress (ATC);
Tamil National Council (TNC).
Of the individuals list: 22 are in Canada, 17 in Denmark, 14 in Sri Lanka, 12 in UK & Netherlands, 11 in Franc, 8 in Germany, 7 in India, 4 in Italy, 3 in Malaysia, 2 in Norway, 1 in US and Thailand. Interpol red notices are against 26 of whom 2 are Sinhalese.  
The Sri Lankan Foreign Minister says initial proscription by the Rajapaksa government was done in haste, and was not subject to a rigorous process of assessment". He goes on to say that the Rajapakse Government banned these fronts to build up hysteria about LTTE regrouping. There was hardly any tangible evidence to link them to the LTTE. Some of those sought had died," however with the release of the US State Dept. Report, Rajapakse Government appears to have done the correct thing now undone by the yahapalana government.
Let us take a look at the websites of the entities that have been deproscribed.
The Global Tamil Forum
http://www.globaltamilforum.org/
The GTF's website has revolving images of Father Emmanuel its head and Suren Surendiran with pictures of the following : TNA leaders Sambanthan, the British PM, Eric Solheim, Suresh Premachandran, Sumanthiran, Miliband brothers, South African leaders,
The British Tamil Forum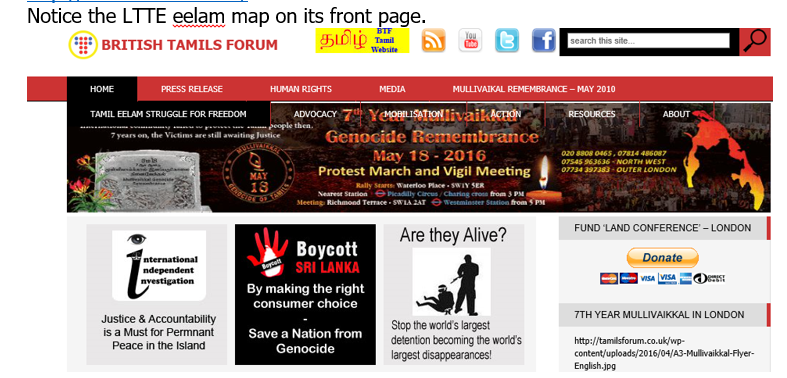 National Council of Canadian Tamils
Tamil Youth Organization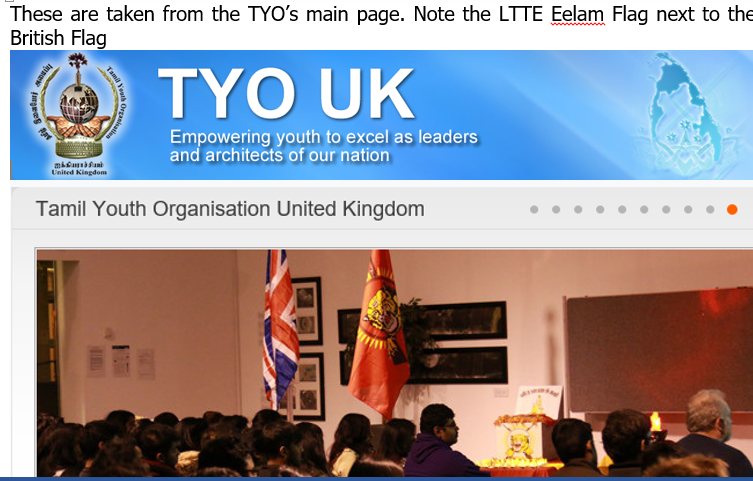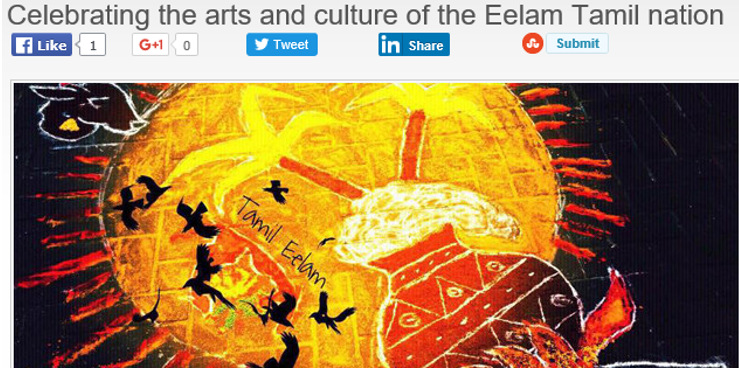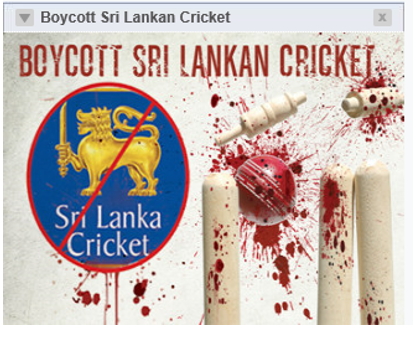 World Tamil Coordinating Committee
Canadian Tamil Congress
http://www.canadiantamilcongress.ca/
Australian Tamil Congress
http://www.australiantamilcongress.com/ (website is temporarily out of order)
Tamil National Council
https://www.tamilnet.com/img/publish/2012/10/VKR_report.pdf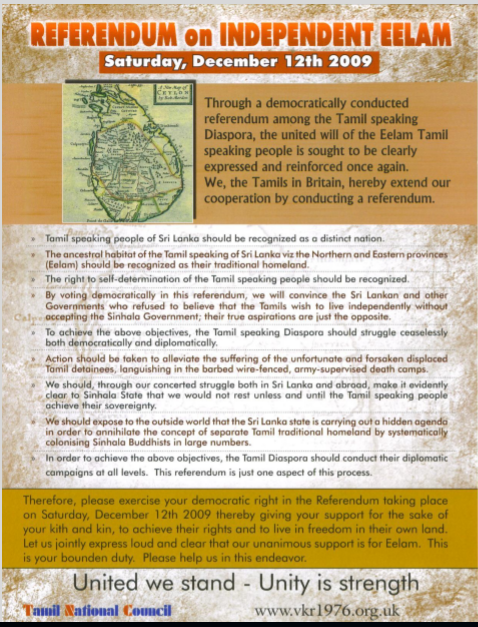 Money works wonders
Francis A Boyle (Prf. Of International Law at University of Illinois and a renowned expert on human rights, war crimes, genocide and the Right to Self-Determination) joins the Tamil People's Council to provide legal assistance.
Bruce Fein has been retained in similar role previously as per Asian Tribune the retainer fee is $100,000 per month http://www.asiantribune.com/?q=node/11421
The question is when the US State Department clearly says that LTTE fronts are continuing the international fund raising and these findings the US would have shared with the Sri Lankan government
Why did the GOSL deproscribe 8 of the original list of 16 LTTE fronts? If a mistake has occurred shouldn't these fronts be re-proscribed and the countries where these fronts are headquartered be asked to investigate their accounts to prove the US State Dept report as being correct.
Why did the US Secretary of State ask the GOSL to release LTTE cadres whom he mistakenly described as 'political prisoners' in a Non-International Armed Conflict. LTTE are not entitled to use of term enemy combatants. LTTE cannot be referred to as combatants or prisoners of war. http://www.sinhalanet.net/ltte-cadres-are-not-prisoners-of-war-file-charges-against-them-for-war-crimes-in-sri-lanka
When LTTE fronts are raising money abroad and using their contacts why are foreign governments asking Sri Lanka's military to scale down its troops, disarm, remove military camps in the North and give up strategic positions where free flow of arms and LTTE cadres were entering and leaving the country previously?
When the links to TNA-LTTE and the LTTE fronts are clear why is there no calls to investigate them. If the US State Department spends time to compile reports we believe these reports are not meant for the library shelf and governments and the US are expected to do something about them. We would like to know what is the US intention now that they themselves have said LTTE fronts are collecting funds and campaigning. This together with LTTE cadres being found with catchments of arms and suicide vests are a worrying sign to all. The US must remember that a lot of investors have put their money into various projects in Sri Lanka and none of them like to have their investments jeopardized because of a bunch of maniacs with guns. We saw the damage done throughout the past 3 decades and none of us want this to be repeated.
Therefore the onus is on the US now that it has released its report to show by example and not only investigate all of the LTTE fronts that were proscribed in 2014 but also take action against the entities, individuals linked to them for providing material support. The laws are all in place, its just a matter of will of foreign governments that has been lacking.
Over to all those proponents of 'War on Terror' to prove their sincerity in roping in on entities providing material support to terror. US are reminded that Al Qaeda & ISIS or any other Islamic terror group did not have the air, sea, ground capabilities that the LTTE had making LTTE a far more dangerous entity and these air, sea capabilities were not the brainwave of Prabakaran but were introduced by those fronts operating from abroad who collected funds and the experts to create these showing them to be no less dangerous than Prabakaran himself.
Shenali D Waduge