Will a new Rajapaksa pivot Sri Lanka back from US to China?
Posted on October 28th, 2019
Rajpal Abeynayake  Courtesy  South China Morning Post
Four years ago, Sri Lanka turned away from the pro-China presidency of Rajapaksa and went in search of US gold
Now a new Rajapaksa is in town, could its gaze be turning back to China?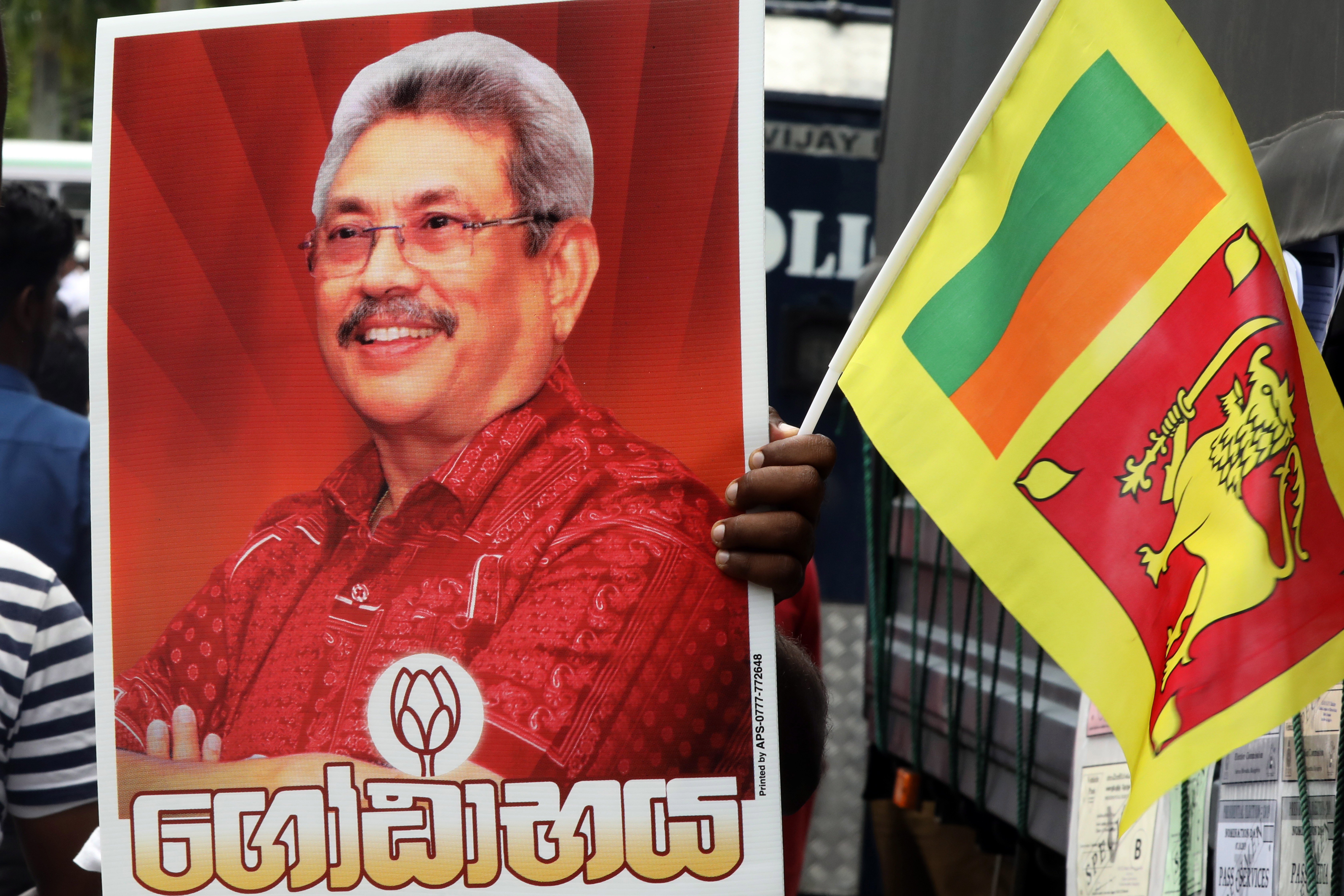 Sri Lanka [1] 's pivot towards the United States [2] since President Maithripala Sirisena came to power in 2015 was a marked departure from the pro-China presidency of former leader Mahinda Rajapaksa [3]. But Mahinda – whose administration took in approximately US$4.5 billion of Chinese investment over almost a decade in power – is once again present on the campaign trail, endorsing his younger brother Gotabhaya for president in the November 16 election.
A spokesperson for Gotabhaya, a popular former defence secretary from 2005 to 2015, last month said he would restore relations" with China if he were elected, in a nod to how Sirisena has suspended a raft of Chinese investment projects and demanded changes in others.
I suppose the thinking was if we upset China, the West would come to us with endless bags of gold … But the bags of gold never materialised," said Palitha Kohona, a Rajapaksa-era diplomat, to reporters in September.
While Gotabhaya's candidacy was not confirmed until recently, due to lingering concerns over a lawsuit and his citizenship – he had American citizenship until relinquishing this status earlier this year – he is seen as the front runner after the party he represents, Sri Lanka Podujana Peramuna, won the 2018 local government elections in a landslide.
While the outcome was surprising – the fledgling party, led by Mahinda, won almost 45 per cent of the vote – it was likely due to the fact that the majority of 15.7 million voters thought the economy was in the doldrums, despite some new Chinese investment. They essentially voted in protest against the United National Party's (UNP's) ineffectual economic management.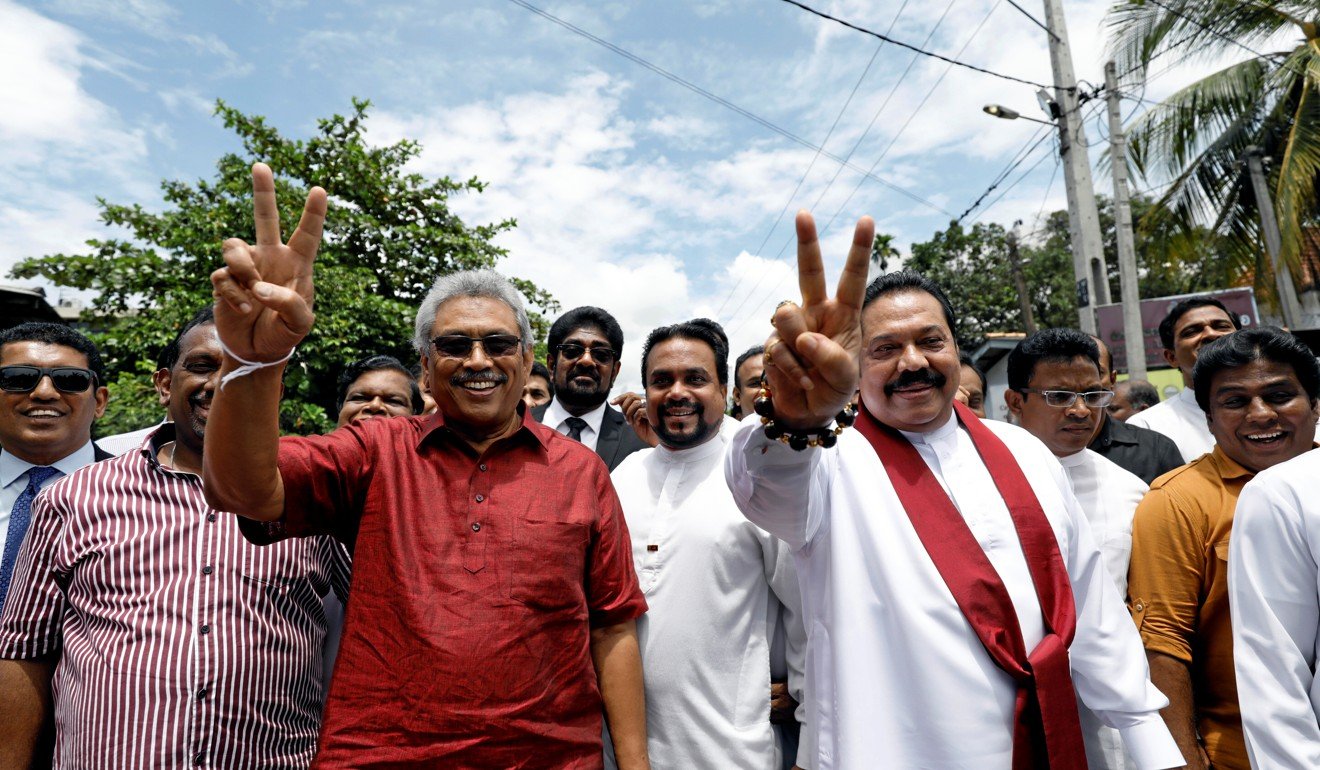 Gotabhaya Rajapaksa and his brother, former president and opposition leader Mahinda Rajapaksa. Photo: Reuters
Gotabhaya said he would maintain a non-aligned foreign policy" should he win, but it is worth noting that his UNP opponent, Sajith Premadasa, is not exactly a China hawk.
Current Prime Minister Ranil Wickremesinghe, also from the UNP, seems to be pro-US, having veered close to signing a status of forces agreement with Washington which would have allowed American troops to be stationed on Sri Lankan soil. However, his administration has shown it values Chinese input and collaboration in local projects, more than its American allies have liked – such as the 2017 decision to hand over the Chinese-built Hambantota port to Beijing on a 99-year lease.
Though the government still has nominal US backing, the American calculus regarding the far-right UNP discernibly changed after the Hambantota port deal was signed. Washington is not overtly backing the UNP campaign this time round, a somewhat striking development considering that in 2015, the US openly displayed animosity towards the Rajapaksas, particularly at election time.
By contrast, US ambassador Alaina Teplitz and other American officials have met the former president and his brother several times this campaign season, with pictures from the visits prominently displayed on US government social media.
The Rajapaksas are still very popular in Sri Lanka, which is a reason Teplitz has on more than one occasion said the US would work with any government of any political persuasion in Colombo.
Incidentally, the youngest Rajapaksa brother, Basil, is very much a political animal. A former economic development minister, he is also still an American citizen. With its own citizens or former citizens in places of power in Sri Lanka, the US could also wager that it is best to have the Rajapaksas onside rather than as antagonists.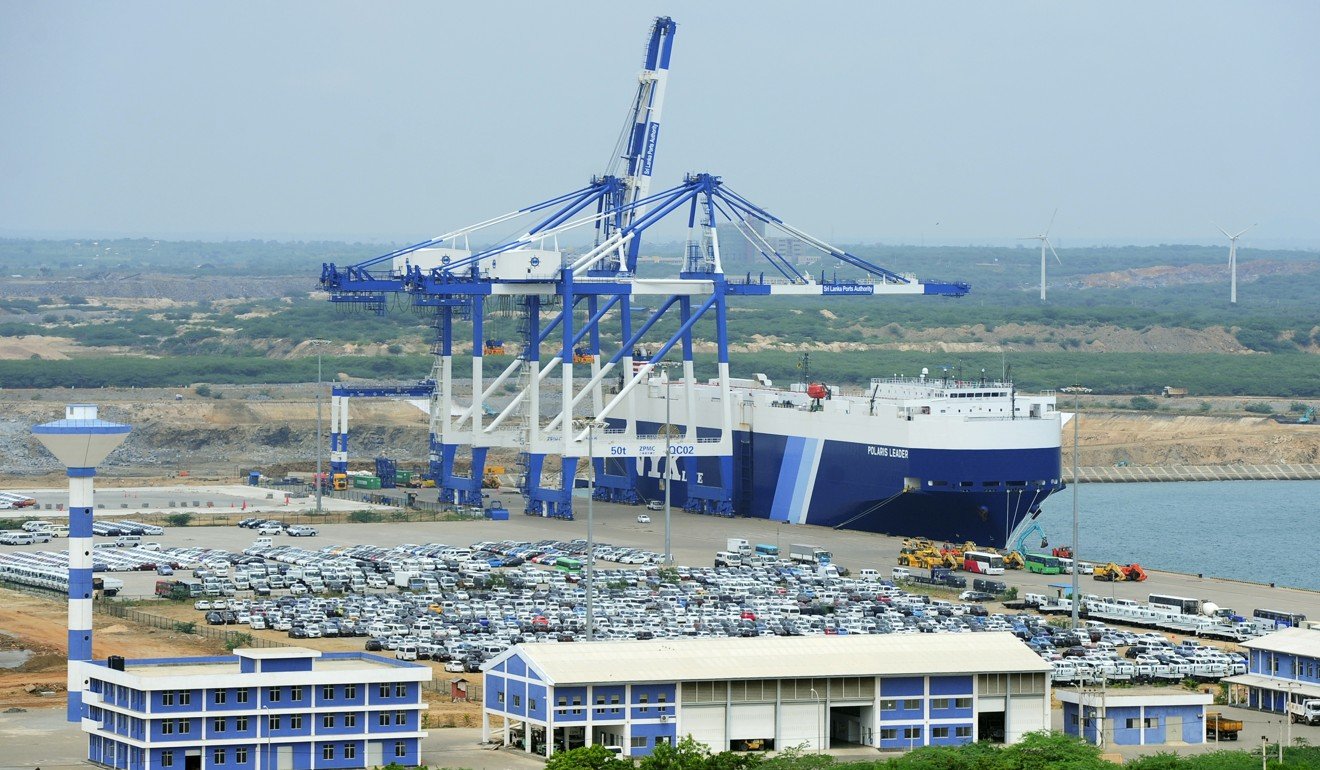 The Hambantota port facility, which has been handed over to Beijing on a 99-year lease. Photo: AFPChina is now more concerned about the optics of the mega projects it funds, and its overall relationships with countries such as Sri Lanka and the Maldives, than responding to what critics perceive as power grabs" to control strategic locations. While the Hambantota deal was of great benefit to Beijing, economically and in terms of leverage as a result of controlling the port, its optics were undoubtedly damaging. The port and its lease became the universal reference point for critics of the so-called Chinese debt trap. Another foreign policy debacle suffered by Beijing in the Indian Ocean region was its decision to back former Maldivian president Abdulla Yameen, whose authoritarian moves – including media harassment and the arrest of critics and political rivals – saw the country's opposition last year call for direct Indian [6] troop involvement there.
The Maldives, which under Yameen had a government that openly flaunted Chinese involvement in mega-scale infrastructure projects, has since veered away from Chinese control as a pro-Indian government took over following the 2018 election.
Sri Lanka and the Maldives are glaring examples of the affliction China is facing in the region – an almost painful need to get used to decreasing political capital after the leaders it backed tasted defeat at the polls.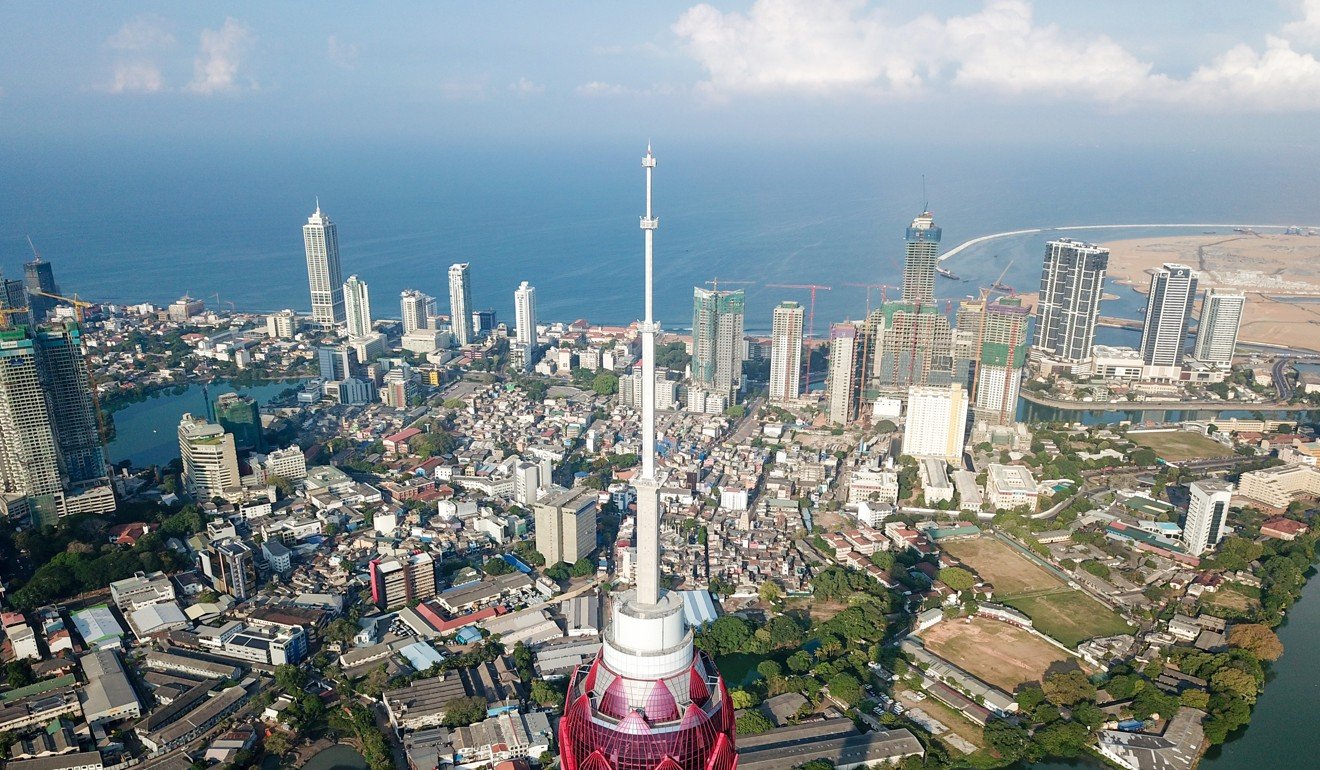 The Lotus Tower in Colombo was built under Beijing's Belt and Road Initiative. Photo: Xinhua
Another factor of note is that no sitting president or premier is contesting this year's polls, nor any opposition leader. For many interested parties, including neighbour India, this is a new equation. These relatively new candidates are fresh faces to which New Delhi is less accustomed, and therefore less able to influence through traditional diplomatic channels.
India has tremendous strategic interests in Sri Lanka, including infrastructure initiatives such as the Jaffna International Airport project, making this election certain to be a closely watched affair.
In a manifestation of his neighbourhood first" policy, Indian Prime Minister Narendra Modi [9]'s first state visits after his re-election earlier this year were to the Maldives and Sri Lanka. During the latter trip, he visited a bombed-out church in Colombo, a legacy of the Easter bombings by Islamic extremists. Modi is obviously keen to ensure that terrorism so close to the Indian border is contained; in the upcoming election, he would want to see that whoever wins can keep such extremism at bay in Sri Lanka, while in the process not strategically compromising itself to expanding powers such as China.
Sri Lanka is also toying with the idea of joining the Regional Comprehensive Economic Partnership, which has the potential to become the largest trading bloc in the world. China is a member, while India's negotiations to join have stalled. It is another interesting tightrope for Colombo to walk, as Delhi wants Sri Lanka to be within its sphere of influence more than China's, though without upsetting sensibilities in Beijing. ■