Papaya leaves can beat dengue
Posted on April 25th, 2016
 Courtesy The Daily Mirror
Dr. Sanath Hettige won the Presidential Award for the best medical invention for 2013 at the presidential awards ceremony held on the Feb 5, 2016 for his invention of papaya leaf syrup, tablets and capsules for the treatment of dengue fever and other medical conditions. This is the highest award for practitioners in the field of medicine. The award is generally given to inventors and rarely to doctors. Dr Hettige is a certified specialist in the field of Family Medicine and is the chairman for the Board of Study in Family Medicine of the Postgraduate Institute of Medicine in the University of Colombo. He is also the editor of the Independent Medical Association and a council member of the College of General Practitioners of Sri Lanka.  In an engaging interview with the Daily Mirror Dr.Hettige shared his experience, research results and myths associated with the positive effects of papaya leaf syrup.
Q  Please tell us about your research.
Research and invention are my keen interests. I have invented ointments such as 'Oil of Dermae' which is a remedy for the cracking of feet, soles and hands, dry skin, and effective for a rare  medical condition known as plantar keratosis and a hair cream for the stimulation of hair growth. They are my own preparations and are not copied formulae. Indian doctors have experienced the efficacy of this preparation and are now in the process of importing them . In 2008, the knowledge about dengue management was poor. As a result complications arose and the death rate was high. At that time I thought of a herbal medicine. I have established a medical centre, a research laboratory and a factory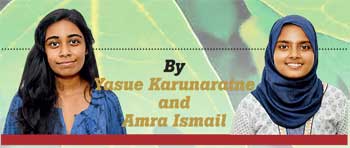 in Maharagama where my products are manufactured. I used to observe monkeys eating papaya leaves. I conducted research on papaya leaves and found that papaya leaves had been used by aborigines to treat malaria. At the time there were no suggestions that papaya leaves were a remedy for dengue, but as monkeys consumed it, we knew it wasn't toxic. Four of my employees and myself consumed papaya leaves and another five did not. Then we took blood tests and found that the platelet count, white blood cells count (WBC) and the red blood cell count (RBC) of even healthy individuals had increased. Meanwhile, my clerk contracted dengue when his platelet count dropped to 70 000. As one who had participated in papaya leaves trial before insisted in taking papaya leaf syrup. Within 2 days his platelet count increased dramatically and the fever receded. He recovered without been admission to a hospital
Some three wheel drivers of the Watthegedara area close to my clinic my clerk was friendly with also took papaya leaf syrup when they contracted dengue and were cured proving the efficacy papaya leaves in treating dengue. It was then that I decided to conduct scientific research on the papaya leaf treatment. 12 patients who came to my clinic voluntarily agreed to take papaya leaves and then take blood tests when it was found that their platelet count and WBC counts had increased with improvement of their overall medical condition. So, papaya leaves not only increase the platelet count but helps to increase WBC counts and reduce fever and the duration of the illness simultaneously. This is where a lot of people misunderstood my first article. There is no isolated increase of the platelet count; we monitor the improvement through the platelet count alone.

Q  And then?
When you conduct research, there are 3 stages: First you conduct experiments using rats, then the experiment is done on human beings followed by a control experiment where we give the syrup to some and not give it to others in the experiment. The rat experiment was done in other countries after my human experiment. In late 2009 I wanted to conduct a randomised control clinical experiment. I needed approval from ethical clearance committees such as the unit at the Sri Lanka Medical Association to conduct the control trial. If they approve it, they have to take the responsibility in case something happens to the patient. In 2009 the ethical clearance unit at the Sri Lanka Medical Association did not permit me to conduct the experiment because they were not convinced [of its safety and efficacy]. They wanted me to bring evidence from Ayurveda literature and show that papaya leaves has been prescribed as a remedy.
A control experiment was conducted in Malaysia before I got the opportunity. In 2013 I applied again highlighting that Malaysia had conducted the experiment. Thereafter, the ethical clearance committee of the Sri Jayawardene University approved my application.
If the platelet count increases despite the fact that the patient's condition(fever etc) was not improving, it becomes a complication to the physician. This is where my control experiment played a major role as it was able to clear the previous misconception that papaya leaves only increases the platelet count. As part of the experiment we reached patients who had not yet reached the critical stage warded at the Kalubowila Hospital. We divided them into two groups and checked them to ascertain how many had reached the critical phase and how many had not in the two groups. We examined the thorax of all the patients daily and found that only two patients from the treated group had fluid in their lungs compared to ten in the untreated group. We also saw that the duration of fever was reduced by 50% and the hospital stay reduced by one day. It was not only the platelet count increase we observed but also in a reduction in the conversion of dengue patients to the dengue hemorrhagic stage. The results of this study will be published soon.
Q Are there any side effects in this treatment?
The syrup (papaya leaf extract) can also be taken in the form of a capsule which contains only pure papaya leaf extract. There are no side effects. The only problem is the bitter taste in the syrup. However, patients must take the medicine in the first spike of fever, and they must take it regularly to

obtain optimum results.
Q Is the papaya syrup more of an Ayurveda product?
A Herbal medicine is generally categorised as Ayurvedic but most western medicines are derived from plant material or originally identified in plant extracts. Quinine, for instance, was discovered from the cinchona tree. Ayurvedic preparations are not proven by clinical research. However, before western medicine enters a market extensive research is done to prove its efficacy and safety. But, when considering the papaya leaf juice, substantial research has been done locally and internationally proving its safety and efficacy.
Q  Why are doctors reluctant to use the papaya leaf medicine on dengue patients?
The papaya leaf syrup is a herbal medicine and therefore not categorized as an allopathic drug (as in western/modern medicine) and doctors usually refrain from using herbal medicine on patients. However, this is the first time in Sri Lanka a herbal medicine which is not allopathic was used in a clinical trial in a tertiary care hospital for a potentially serious illness. Clinical trials are rarely conducted in herbal medicine.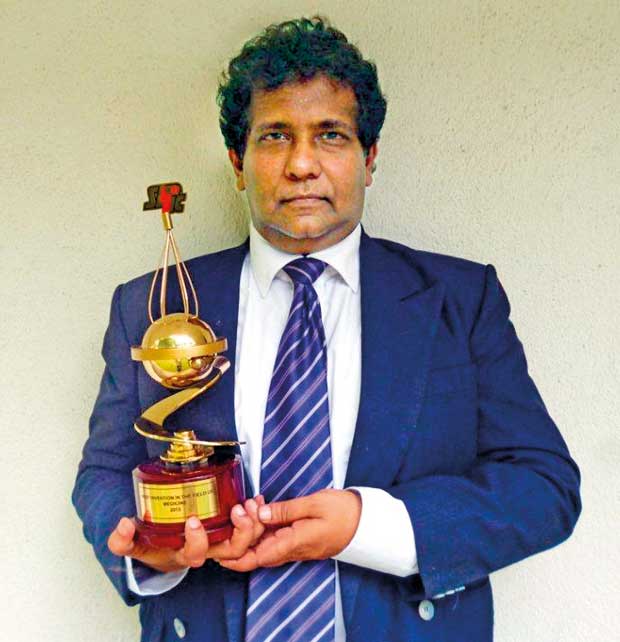 Q  Can papaya leaf extract be used for other diseases?
Papaya syrup is also effective in the treatment of cancer as it improves their blood counts. Papaya leaf also has cancer curing properties.
Q  What was the response from the international community?
After my research was published in Lankapuwath, it received international acclaim even from BBC and CNN. BBC correspondent Chris Howell visited my lab and did a documentary. As a result the research results spread and people from around the world started using it as a remedy. In many countries it was found to be effective and as consequently there was research conducted in India, Pakistan, Malaysia and even in the University of Florida. We have more than 20 research projects conducted worldwide with regard to this subject. Articles on the preparation of the papaya leaf medicine and its effectiveness have been discussed in length in the British Medical Journal.
The institute of medical research Malaysia encourages and recommends the use of papaya leaf syrup. They even have a video on their website, where they present how the juice is prepared. It should also be noted that this is the first time in the world history that a herbal medicine is being promoted by the government Medical Research Institute.
Q  What advice would you give dengue patients?
Dengue is  potentially a serious illness. You must consult your doctor immediately if there are signs of fever, headache and body pain, you can request for an NS1 antigen test. Through this test you can diagnose dengue on the very first day of the illness. If results are positive you can take papaya leaf
syrup, in addition to the usual dengue management. Papaya leaf syrup should be taken as early as possible, preferably at the first spike of fever and continued until the patient has recovered fully. Papaya leaf is only a supportive treatment and is mandatory  that you take advice and treatment from an allopathic doctor or from a government hospital. You should not take any type of non-steroidal anti-inflammatory drugs like ibuprofen, mefenamic acid or diclofinac sodium for fever or body pain.
Listed below are some links and websites where one can receive precise details on the preparation of the syrup and its effectiveness.
•     IMPA.LK.ORG
•     Guidelines in using carica papaya leaf extract for dengue- An article by the British Medical Journal ( link address- http://www.bmj.com/content/351/bmj.h4661/rr-4)
•     Institute of Medical Research Malaysia ( http://www.imr.gov.my/en/highlights-featured-articles/2245-carica-papaya-extract-for-dengue-treatment.html)  
Pics by Pradeep Dilrukshana
– See more at: http://www.dailymirror.lk/108638/Papaya-leaves-can-beat-dengue#sthash.egnAQz5w.dpuf