Sima Malakaya in Diyawannawa and Analogue, with Yahapalanaya in Dityawannaawa,
Posted on May 27th, 2018
Dr Sarath Obeysekera
Simamalakya disaster was a hot subject in the parliament .Minister in charge replied to the query regarding collapsing of the newly built r by a private company and explained that government did not spend any money for it
I was trying to find out who gave the permission to build this white elephant .SLLRDC who owns the lake washed their hands"off and said that they have no clue .Somone said that UDA gave the permission to build  It .
If one wants to build a house detail plans with a  Signature from a chartered architect should be submitte before permission is granted to build it
It looks like I no plans were approved nor design calculations were  checked!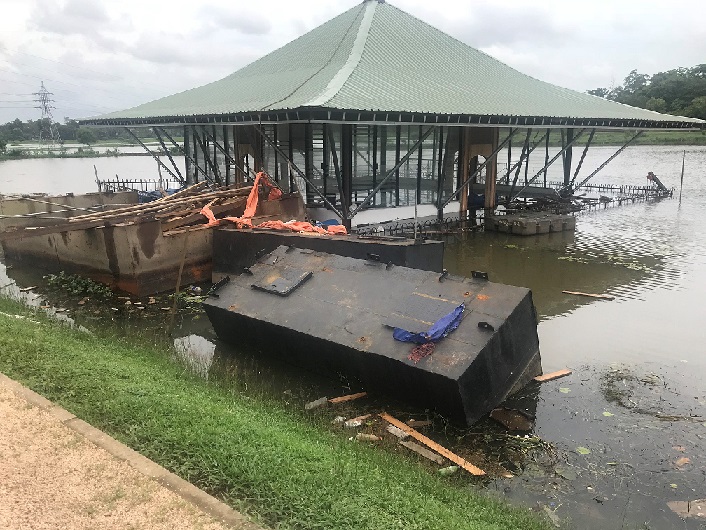 I was watching them erecting the building and noted that the whole building over 100 ton steel  was mounted on two small pontoons ( steel boxes ) which would not make the structure floating and stable as bouyancy capacity of the pontoons was not adequate
Architects who designed and built the unit were UDA and who else ?
it is like Yahplanaya which is now collapsing and the architects who built the Yahaplanaya Government are now washing their hands off
Base on which Yahapalanya was mounted could not take the load and collapsing
As an analogue to Sima malalakaya which collapsed due to heavy storms , Bond fiasco and Local Election results has weakened the the base  of Yahapalanaya