CMC raids Colombo supermarkets
Posted on April 11th, 2019
Dr Sarath Obeysekera
10 April 2019 09:46 Daily Mirror
A number of supermarkets within the Colombo Municipality were raided by the Colombo Municipal Council's (CMC) Health Department officials today to check the hygienic conditions and food safety regulations.During these raids, many outlets were found to have violated food safety regulations, especially in terms of storage regulations.
Medical officer-in-charge of the City Food Safety and Hygiene Promotion Unit Dr. Subash Mendis said many deep freezers were found over-stocked.As per the storage regulations, at least 20% of free space in a deep freezer should be maintained. Many freezers, as well as cold storage rooms, were filthy as they have not been cleaned properly. Some outlets had stored both raw materials and pre-cooked food together in the freezers," Dr. Mendis said.
He said they would continue to inspect the temperature of meat and fish samples put on display where the temperature was mostly higher than the normal level.The temperature of fish and meat on display should not exceed five degree Celsius. However, we witnessed that the temperature of the frozen food display was up to 15 degree Celsius at some supermarkets," he said.Some supermarkets had also violated label regulations as they have failed to mention the importer and distributor information on the imported food items.The raid was part of the CMC's special food inspection programme which was launched under the instructions of CMCs Chief Medical Officer (CMO) Dr. Ruwan Wijayamuni targeting the New Year festival.Meanwhile, on Tuesday, about 1,000 kg of food items unfit for human consumption was destroyed by health officials.Dr. Wijayamuni, six Medical Officers of Health (MOH) and 40 Public Health Inspectors (PHI) participated in Tuesday's programme, in which 65 outlets were inspected.A total of 21 outlets were prosecuted for violating food safety regulations and outdated food items at 34 outlets had been destroyed. Approximately 800 kg of apples, oranges, mandarins and grapes, 134 kg of dry fish and 15 kg Parata were destroyed. About 250 varieties of snacks, such as vegetable rottis, egg rottis and samosas were also destroyed," Dr. Mendis said. (Lahiru Pothmulla)
Note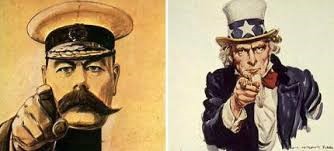 There should be large hoarding along road side with a convincing picture to educate the public to watch food quality and indicate telephone numbers 24/7 to complain .
It is a good idea to check the all the supermarkets. Prolonged power cut would have contributed immensely for deterioration of food quality. I personally noted that when you enter some supermarkets and also certain main Poultry – supplying company you get unbearable smell emanating from meat counter.When you express your concern you get a frowned face from the managers who will also shoot back and say speak to the power Minister
As I am in the business of shipbuilding and repair ,where we try to improve fish quality delivered to the customers by fishermen ,I have come across the fact that 70% of frozen fish we consume are unsuitable for humans .Once we had some Japanese trade representatives sent from the prime minister's office to Dikovita Harbour to witness unloading of fish early morning by fishermen ( who have been in the sea over three weeks with only few tons of ice to preserve the fish) ,they were asking Is this fish for humans or for animals (like dogs ?We were dumbfounded .
Japanese were studying ways of providing cooling facilities to fishing boats and onshore .
Sri Lankan meat and fish products are never fresh unless you buy then at the butcher shop or at the shore from boats .What we eat is rotten .
Government should look at this problem not only during power failure times but all the times there should be quality check of what we consume
In England when there is a power failure due to the fault of the Electricity Suppliers ,a compensation is paid to the consumers .
https://www.citizensadvice.org.uk/consumer/energy/energy-supply/problems-with-your-energy-supply/get-compensation-if-you-have-a-power-cut/
Get compensation if you have a power cut
You might be able to claim compensation if the electricity or gas supply to your home goes off.
Whether you can claim will depend on:
how long the power was cut for
if the power cut was planned
Your supplier won't be responsible for power cuts – it's your local electricity distributor that maintains the electricity supply to your home.
Supermarket should make sure that power generators are used to provide power supply during power cuts to avoid food items getting ruined.
Raiders from Consumer Authority should immediately visit the location and arrest the culprits ir destroy the food items .