Gurukanda Raja Maha Viharaya , Mullativu
Posted on July 11th, 2019
Ranjith Soysa
The Director General of Archaeology confirmed in Mullativu Magistrate courts before the Magistrate S L. Kumar that Guru Kanda Viharaya in Nayaru on the basis of historical and archaeological evidence dates back to 2000 years, He further emphasized that the building of a new Hindu kovil inside the historical site was illegal. The court hearing was on 12 Feb 2019 consequent on a dispute arising from a protest staged and led by former TNA politician T.Raviharan on 14th January 2019 on the Thai Pongal Day.
The protestors continued to vandalize the site by attempting to put up a building and lighting fires etc in the archaeologically accepted site in the breach of rules covering the protection of such a site.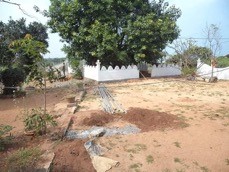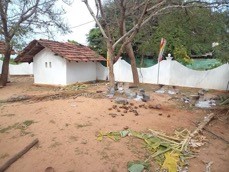 If the viharaya site is 2000 years old it has to be assumed that there could not have been another building in this place. It is also possible to explore and investigate more scientifically the area and confirm the rightful ownership of the land without allowing for the unlawful elements to decide the fate of the site while paving way for violence.
We request the law enforcing authorities and the Director Archaeological to step in settle this is issue in a more amicable and a peaceful manner.
Ranjith Soysa