Sri Lankan Foreign Secretary responds to Western criticism on China
Posted on April 14th, 2021
Courtesy CGTN News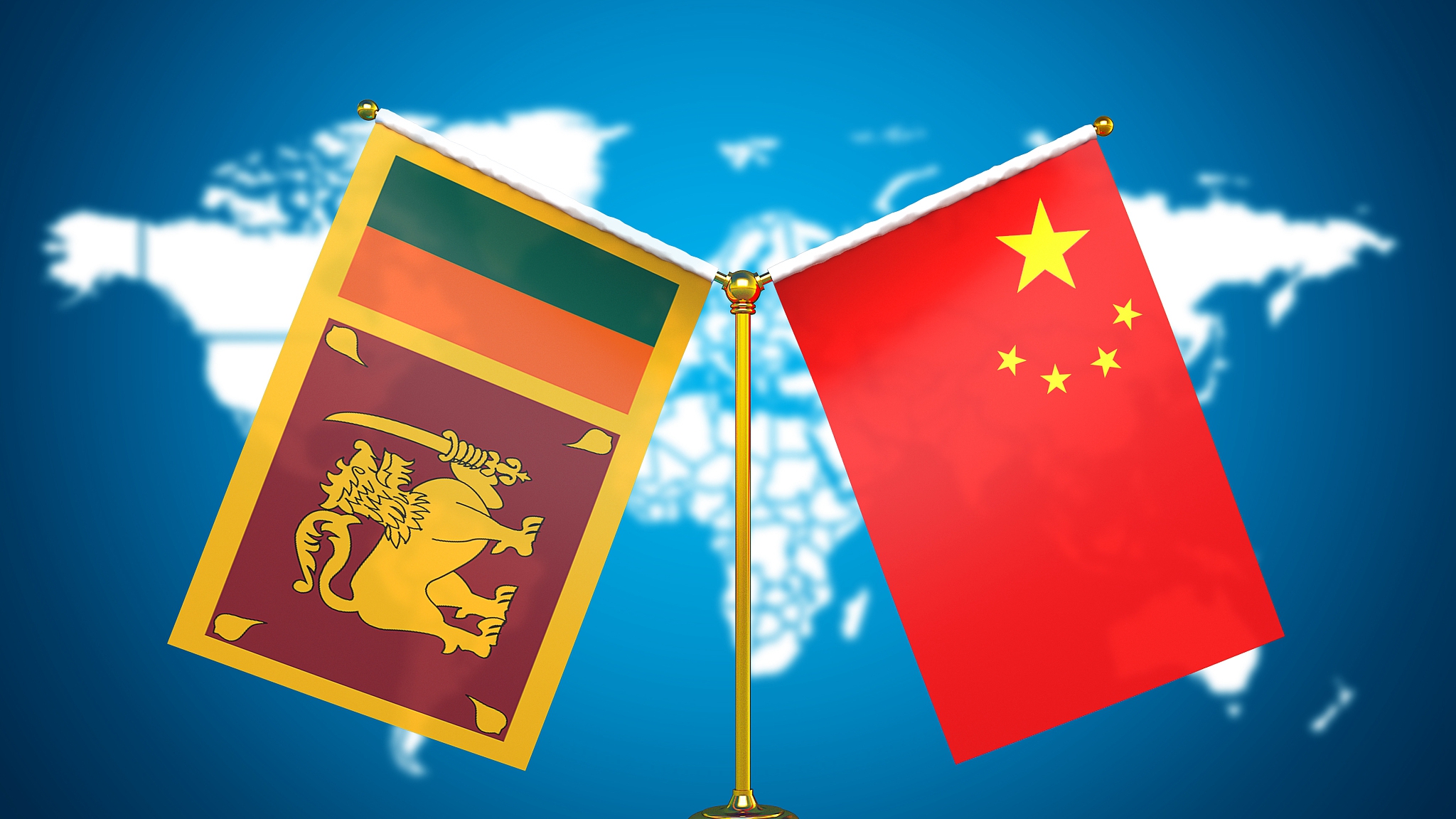 China and Sri Lanka have enjoyed a close relationship for decades. With the pandemic still raging around the world, China is donating vaccines to Sri Lanka. 600,000 doses have recently arrived in the country. Top officials from both countries also vow to advance relations. To discuss China-Sri Lanka cooperation in the post-pandemic era and the West's skepticism in this regard, CGTN anchor Zou Yue sat down with Sri Lankan Foreign Secretary, Admiral Jayanath Colombage.
Adm. Colombage pointed out that due to Sri Lanka's location across the world's busiest sea lanes and its aspirations to become the maritime hub for the Indian Ocean region, developing port-related infrastructure is of critical importance.
"In that regard, the Belt and Road Initiative is seen as a very positive project in order for us to be more connected with the global supply chains and the maritime commerce," said Adm. Colombage. "We wish to see that the Belt and Road Initiative really derives the best possible results for the country, the region, and the world."
In response to the West's concern that China's investment adds to Sri Lanka's debt burden, Adm. Colombage acknowledged that the country does have a debt issue since the debt-to-GDP ratio is about 86 percent. "But the accusation of 'debt-trap diplomacy' by China is not true." He said as of 2019, less than $9 billion of Sri Lanka's $57 billion debt was taken from China.
He also defended the Hambantota Port project, arguing that it is the closest point in Sri Lanka to the busiest shipping lanes across the Indian Ocean. He said Sri Lanka welcomes China's investment, including the investment on the third phase construction of the Hambantota Port and the megaproject of Port City.
"Because of the debt situation, we're not interested right now in taking more loans… what we are now interested in is attracting foreign direct investment by using the strategic location," Adm. Colombage said. "In that sense, we do welcome investment from anywhere. And right now China is the largest investor, and we do welcome China's investment very much."00:1301:58
In addition, Adm. Colombage weighed in on Xinjiang affairs. Speaking from his own experience, he said he was amazed at the region's fast development, which was contrary to some Western media's portrayal of the area as an underdeveloped and unsafe region.
"I was very happy to see that peace, tranquility, and development have come to the western region of China too in a very big way," said Adm. Colombage. "Coming from Sri Lanka, which has experienced a very bitter conflict with a very ruthless terrorist group for nearly three decades… I was very happy to see that you have been able to eradicate terrorism completely… I think Xinjiang is a case, like in Sri Lanka, a post-conflict success story."
Adm. Colombage also brought up human rights issues, which China has been criticized by the West. "What is the use of human rights when you don't have right to life. The most important thing that any government should do is to ensure that the right to life is enshrined for people." He said Xinjiang's security and development are a great achievement for the region.
To conclude, Adm. Colombage said that there are different systems of governance in this world and there's no "one size fits all."
"Every country needs to come out, needs to experiment, and needs to develop and decide what is the best system of governance for its own people," said Adm. Colombage. "The fact that China has risen to the number two spot in the world economy speaks a success story… In that sense, I think the Chinese system is working."
Dialogue is a prime time daily English talk show on CGTN. The 30-minute talk show covers a wide range of domestic and international topics, providing a balanced and critical perspective on current affairs and analysis within the framework of cross-cultural and multi-disciplinary comparisons.
Schedule: Monday-Sunday
Time (GMT): 0330, 1130, 1930
(If you want to contribute and have specific expertise, please contact us at opinions@cgtn.com.)