Thailand Covid: Idle taxis used to grow food for out-of-work drivers
Posted on September 17th, 2021
Courtesy BBC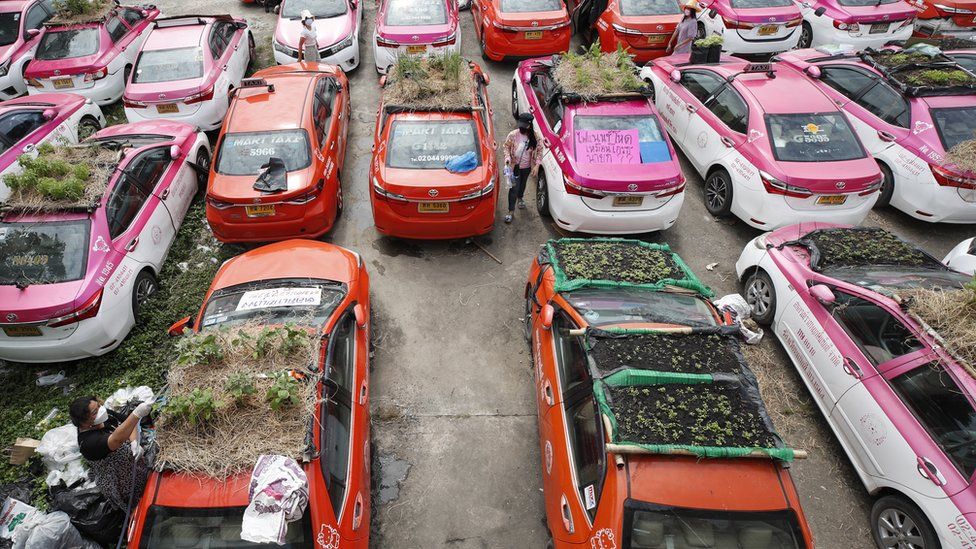 In a car park in the Thai capital Bangkok, green shoots sprout from the roofs of colourful taxis.
Thailand's tough Covid-19 restrictions have left the city's hectic streets quiet, putting taxi drivers out of work.
As fares dried up, many drivers left the city for their home villages, leaving so-called taxi graveyards behind.
Now, one company has decided to use the roofs of the idle vehicles as small vegetable plots, which they hope can help to feed out-of-work drivers and other employees.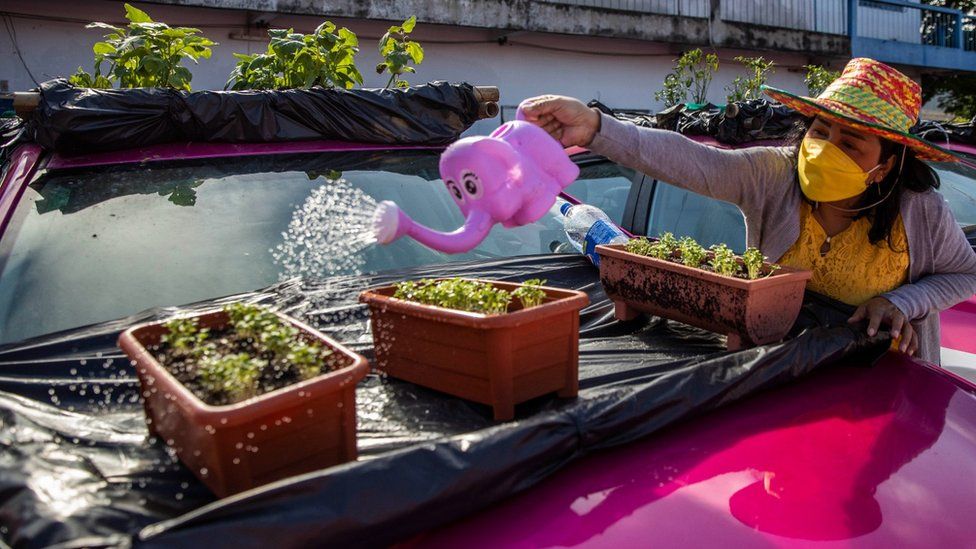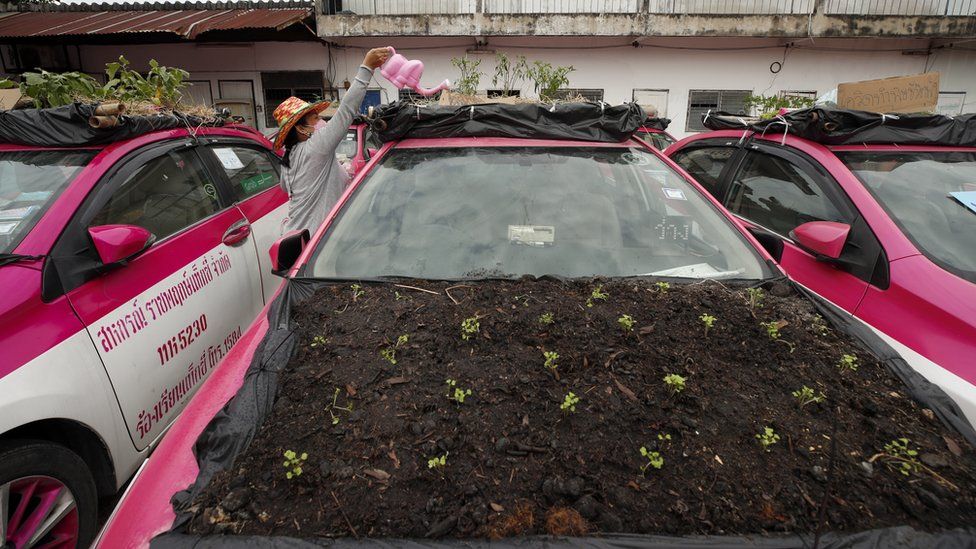 Workers at the Ratchaphruek Taxi Cooperative built the miniature gardens by stretching black bin liners across bamboo frames and covering them with soil.
They then planted a variety of crops, including chillies, cucumbers and courgettes.
It is hoped that after helping the drivers, any leftover food can be sold at local markets.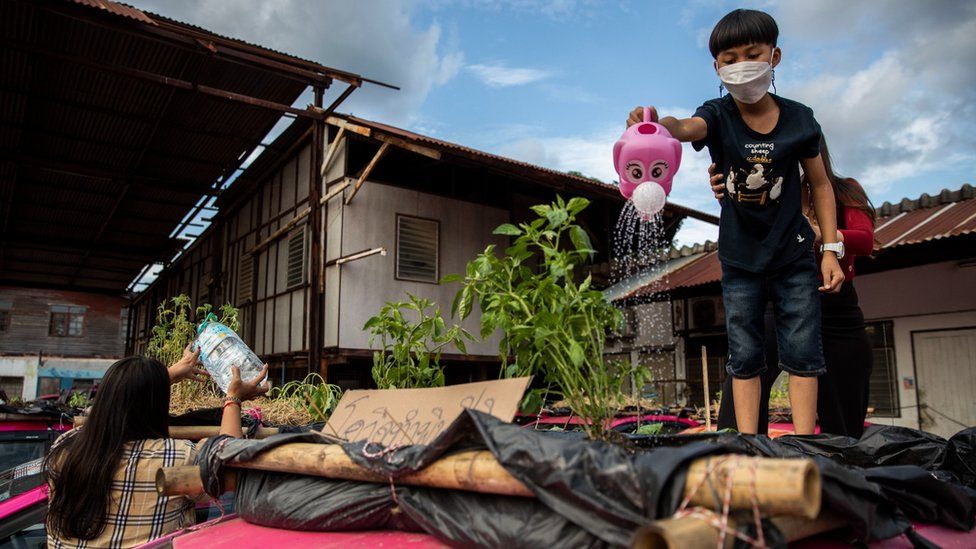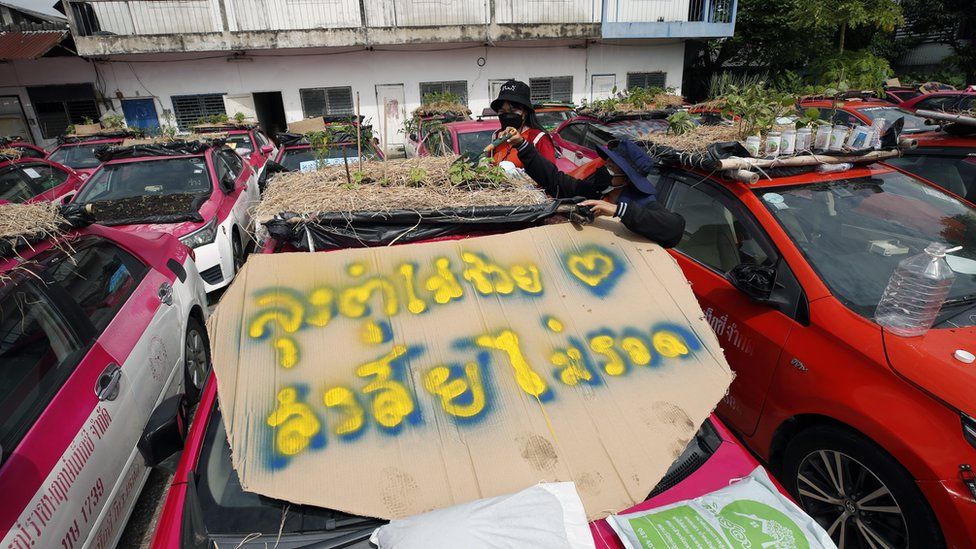 The taxi trade in Bangkok normally relies heavily on tourism but tight restrictions on entering the country means it has almost come to a standstill.
"This is our last option," Thapakorn Assawalertkun, one of the company owners, told AFP news agency, adding that many of the vehicles still had large loans outstanding on them.
"Growing vegetables on top of the roofs won't damage the taxis since most of them have already been damaged beyond repair. The engines are broken, tyres are flat. There's nothing that could be done," he said.