Why Pakistanis Are Saying Sorry To Sri Lanka
Posted on December 7th, 2021
n December 3, members of Pakistan's hardline Islamist party Tehreek-e-Labbaik Pakistan attacked a garment factory in Sialkot in Punjab and brutally lynched a Sri Lankan national — one report said all the bones in his body were broken — before burning his body.
His alleged offence: Alleged blasphemy, a misdemeanour which Pakistani fundamentalists have used again and again to murder anyone accused of disrespecting Islam.
Priyantha Kumara, in his 40s, was working as the general manager of the factory in Sialkot district, some 100 km from Lahore.
As pressure mounted on Imran Khan's government to bring the guilty to quick justice, over 800 people have been booked under terrorism charges. 13 prime suspects are among 118 arrested so far in the horrific lynching.
Please click on the images to view how members of Pakistani civil society apologised to Sri Lanka and its people for Mr Kumara's horrific murder.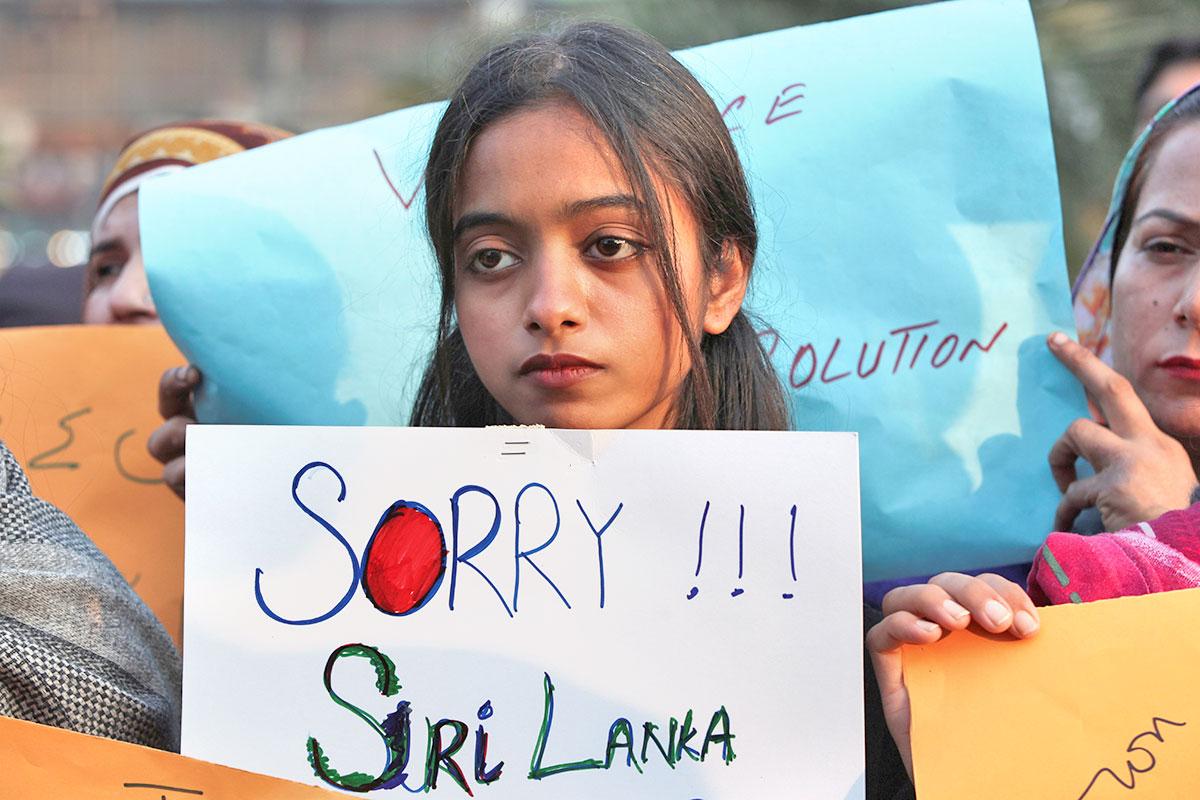 IMAGE: A girl carries a sign condemning the lynching during a protest in Lahore, December 4, 2021.
Photograph: Mohsin Raza/Reuters
IMAGE: People light oil lamps next to laid roses before a portrait of Priyantha Kumara to express their condolences to Mr Kumara's family and the people of Sri Lanka in Karachi, December 5, 2021.
Photograph: Akhtar Soomro/Reuters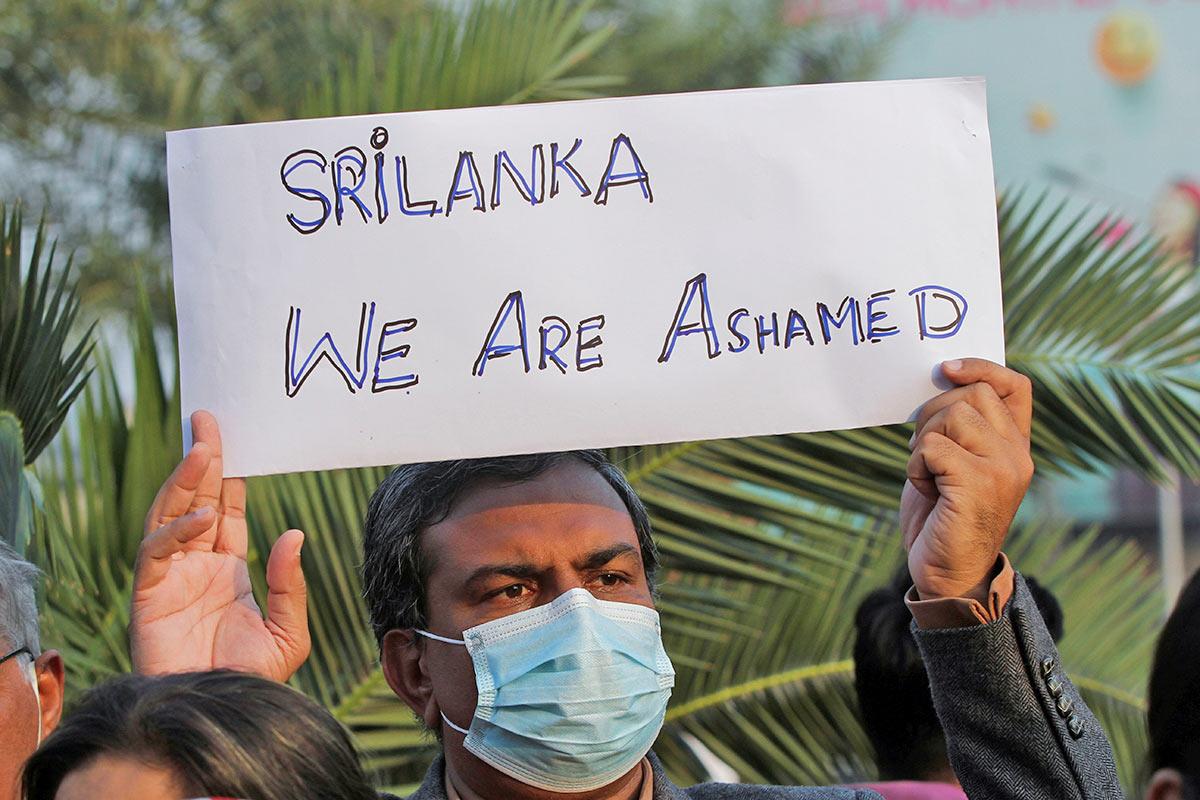 IMAGE: A protest against the lynching in Lahore, December 4, 2021.
Photograph: Mohsin Raza/Reuters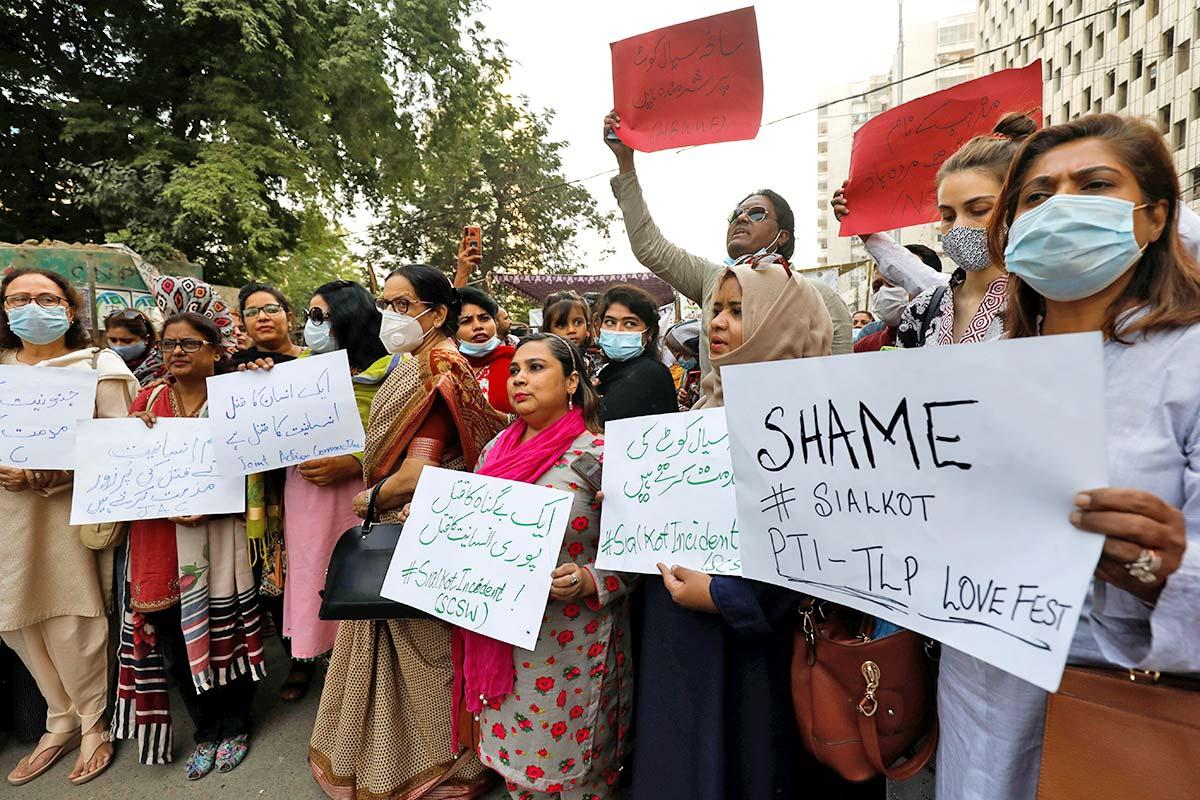 IMAGE: People carry signs condemning the lynching in Karachi, December 4, 2021.
Photograph: Akhtar Soomro/Reuters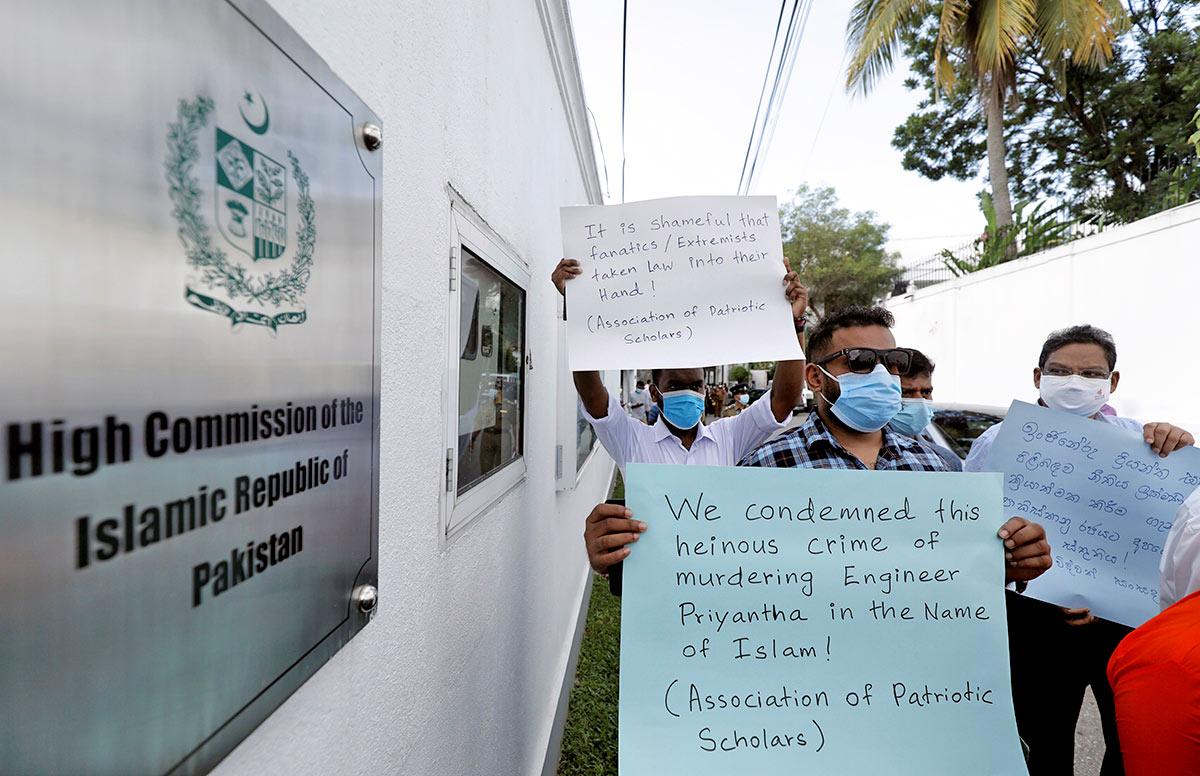 IMAGE: Members of the Association of Patriotic Scholars Group protest outside the Pakistan high commission in Colombo, December 6, 2021, against Priyantha Kumara's brutal death.
Photograph: Dinuka Liyanawatte/Reuters