HELPLANKA AND DIMUTHU FOUNDATION HELPING THE POOR
Posted on January 26th, 2022
HELPLANKA PRESS RELEASE
Helplanka, a UK Registered charity, has teamed up with Dimuthu Foundation of Pambala Kakkapalliya, Sri Lanka, kick starting their collaboration with a very special event to commemorate the 90th birthday of Dhanasena Siriwardene Goonetillake, who was born and lived in Kakkapalliya and who is the father of Sampath Goonetillake ( Sam)  the Chief Executive and Founder of Helplanka.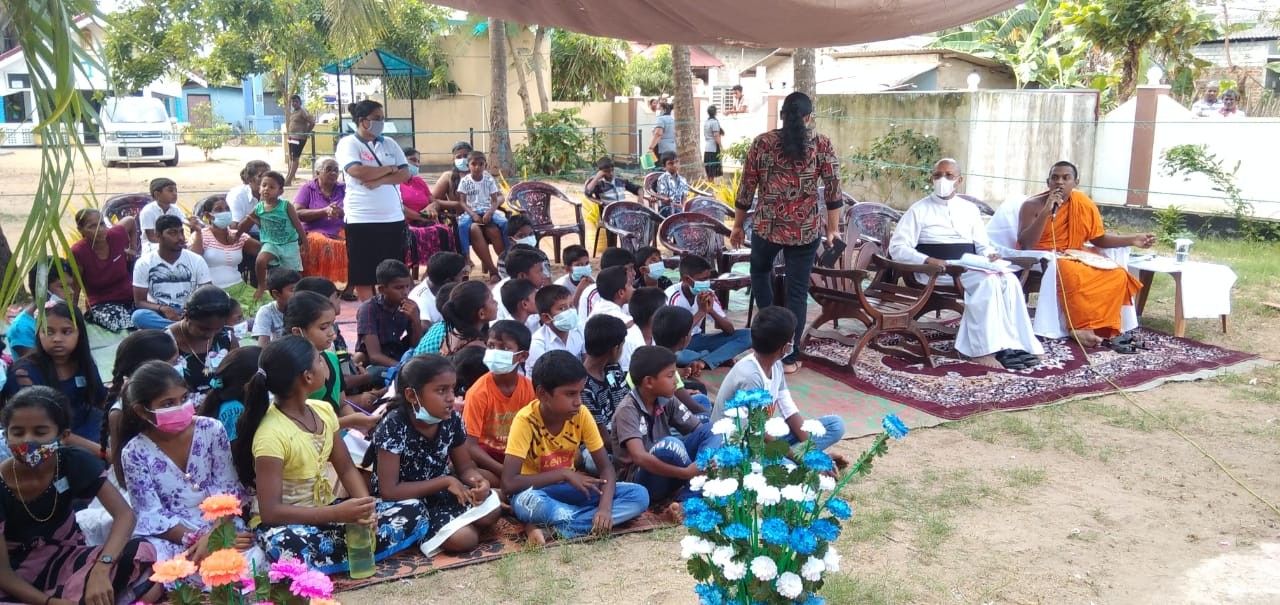 On Saturday 15th January 2022, 90 Children from a remote village in Kawatiyawatta Wattakalliya, near Chilaw, were treated to a tea party and dry rations were distributed at the event, organized by Dimuthu Foundation which was attended by both Buddhist and Catholic clergy. Relatives of the Goonetillake family, from nearby Kakapalliya, also attended and were entertained by dancing by the children and prayers and Pirith chanting were recited.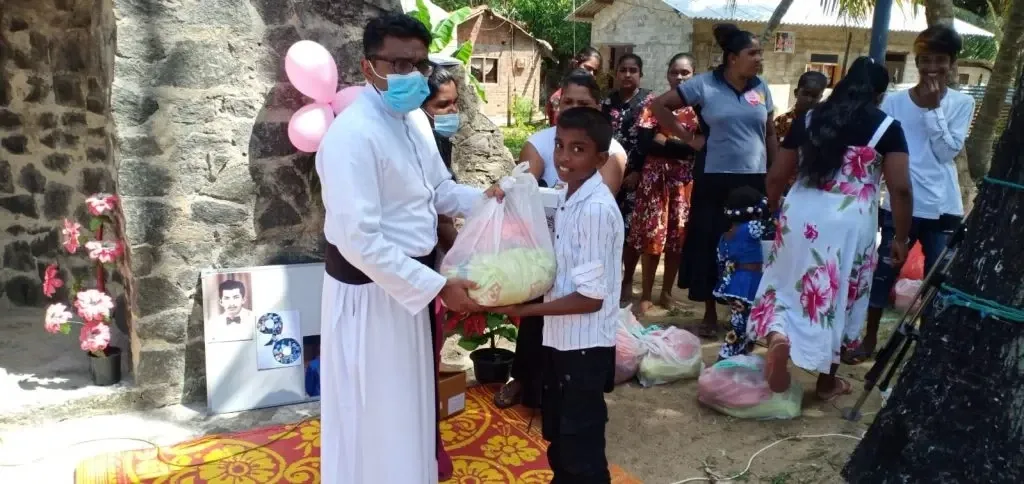 Both Helplanka and Dimuthu Foundation have been helping disadvantaged rural communities for over 15 years and have announced the commencement of joint initiatives aimed at alleviating poverty through education.
Sam Goonetillake, commenting from London UK, stated I am extremely grateful to Fr Jude Fernando and the amazing staff of Dimuthu Foundation for their hard work and devotion in expertly organizing the event and look forward to working together in the future. It was wonderful to see the children looking so happy and enjoying the party and a pleasure to be given the opportunity to contribute to the sterling work of Dimuthu Foundation  amid challenging circumstances in forgotten remote areas of Sri Lanka.