SL in Guinness Record books for world's largest sapphire aggregate
Posted on February 23rd, 2022
Courtesy The Daily Mirror
The star sapphire cluster weighing 503.2 kg, which was found in the Ratnapura area last year, today received the Guinness World Record as the world's largest sapphire aggregate.
The ceremony of handing over the certificate for the world's largest sapphire aggregate was held at the Cinnamon Lakeside Hotel with the patronage of Gem and Jewellery related Industries State Minister Lohan Ratwatte, National Gem and Jewellery Authority Chairman Tilak Weerasinghe, Adjudicator of the Guinness World Records and Founder Swapnil Dangarikar and other officials.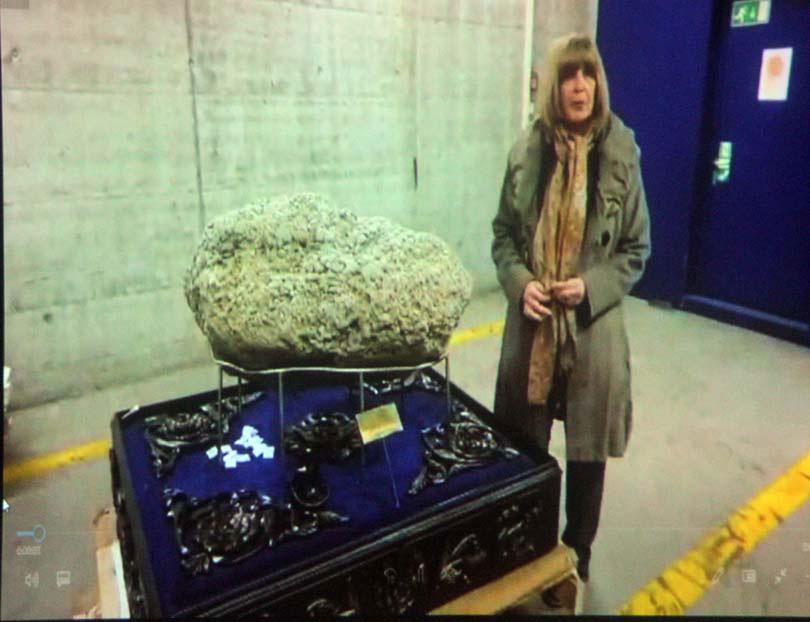 Addressing the event, the chairman said the cluster was registered in the Guinness Book after it was certified as a star sapphire cluster by the Gübelin Gem Lab in Switzerland.
He said the gemstone belonged to the Coronandum genus and was valued at more than Rs. 2,000 million.
The star sapphire cluster was found by workmen digging a well at a home in Ratnapura last year. The Gem and Jewellery Authority is taking measures to put this sapphire cluster on an auction or in a museum.
Meanwhile, the Guinness World Records adjudicator said Sri Lanka has received the new Guinness World Record title for the largest sapphire aggregate, which has been done for the first time in the world. (Chaturanga Samarawickrama)