Oh! The Red Shirt !!
Posted on August 2nd, 2015
Kusal
He was an evangelical believer of an "anti UNP" Left and still claims he's working for an alternate Left, as a leading theoretician of the Wame Kendraya.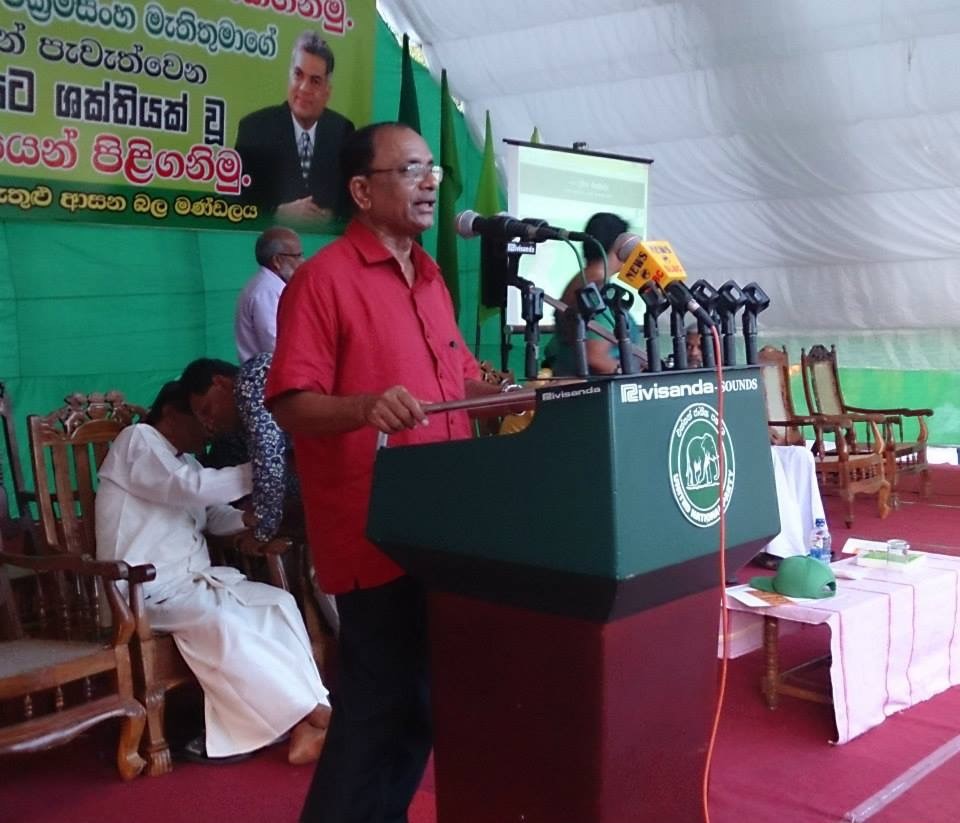 His Selfish Evolution
Stayed with the LSSP while the LSSP was with MR government on the pretext he was fighting for a "Left" alternative within LSSP
Ganged up with Maduluwave Sobitha Thera on the argument "MR should be replaced, but NOT with UNP"
Was with MS campaign on the promise, "Only to have 19 Amendment" and not to bring in a UNP government.
NOW HE IS IN THE UNP NATIONAL LIST, WAITING FOR A CABINET POST, rumored as minister for Constitutional Affairs to have the new constitution that Ranil is talking about.
Pity those few innocent Comrades who still trek to the N.M.Perera Centre thinking he is committed to a "Left Alternative"
Oh! The Red Shirt !!