85th BIRTH ANNIVERSARY OF LATE GENERAL RANJAN WIJERATNE
Posted on April 4th, 2016
Sri Lankan News
The late General Ranjan Wijeratne was a first amongst equals, a Political and Military colossus that strode aggressively and arrogantly in the corridors of Sri Lanka's political sphere. Unlike the party that he sacrificed his life for, he was impeccably honest, diligently very protective towards our Motherland. The present day party is no longer the independent unit that all of us real UNPers knew.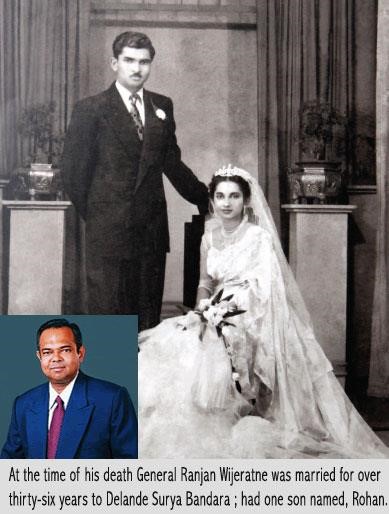 No longer able to stand up on its own two feet It now consists of flotsam and jetsam cast off from other parties and even sleeping with the traditional anti-Motherland charlatans belonging to some minorities, camouflaged in the guise of Unity and bunkum reconciliation! The once great party who defended the country and the Sinhala people is today is acting as pansies to the very people who were out to destroy us via the channel of Elam. The warrior leaders of yore are sadly having to make somersaults in their graves because of the imbeselic antics of has been due to pathetic leadership.
To prove the real patriotism of our departed hero, I shall to proceed to narrate a heartwarming story. In the 1989 JVPs attempts at decimating the Sinhala race, a young Lt. Colonel Gotabaya Rajapakshe volunteered to stay back and defend Matale as it was close to be overrun by the desapreme Sahadorayas,Brigadier 'Jungle' Wimalae  who was responsible as D/Ops, joint operations command in Colombo, insisted that Gen Wijeratne retains Lt Colonel Gotabaya Rajapskshe as Co-coordinating Officer Matale and quoted his professionalism in the Vadamarachi as a reference point.
The late General who was overseeing the anti JVP operations informed his cabinet colleagues some of whom were vehemently opposed to his retention, just because h was the brother of Hon Mahinda Rajapakshe their sworn political enemy.( Typical of some Sinhalese who are even willing to sacrifice their mothers tto satisfy their perverted egos! The late General gave those perverts a tongue lashing in his usual striking manner saying his Commanding Officer says that he has earned the command of his Battalion, and all of you can go to hell.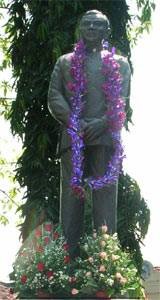 Later, he was met the Lt Colonel and spoke thus" I dont want to change you get on with your job and if any politician dares to give you trouble just tell me'. This proves beyond any doubt here was a man of real patriotism forsaking stark political differences for the protection of our Motherland. Today for some odious horrendous political fetish, those who acted as the late Gen Wijeratne are today being harassed and the terrorists like the Tigers who killed innocents are being set free.
Thus it is a pathetic sight for us traditional UNPers to see the wasting away of principles laid out by the late General being destroyed by elements who have crept in to the ranks of the UNP, WHOSE ONLY CONCERN was to further their greedy ambitions for power and position.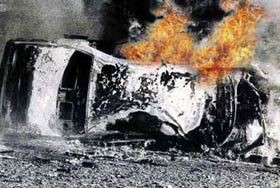 The result is that some dirty minorities and treacherous Sinhalese ( Not unusual in the long annals of  our history going far beyond 1815). Contrary to the act of late general, there are instances of bigotry by the gay new entrants who tried to demoralize our Armed Forces by dancing to the tune of Sudu nelun saga. There was then as a present incumbent there was one perfidious individual making a vile attempt of selling of our Motherland without even informing its citizenry. All of the hard work and foundation laid by the late General came to naught as our country rejected the UNP for almost 20 long years.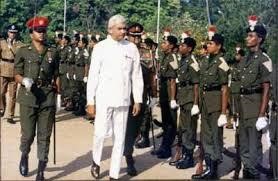 Today the sad part of the story is that those who killed innocent civilians and armed services personnel are being released whilst those who saved the country from the spectra of terrorism, are being coarsely humiliated and harassed   continuously, whilst those duly convicted by our courts are being released by salivating to the demands of the LTTE Diaspora and their local counterparts.
The UNP of today is earning the obvious contempt in small doses, not only by traditionalists like us but a growing number of Sinhalese patriots who are regretting the state of a once great party. It is indeed tragic that we can no longer cooperate as children of a single mother. The concept of greed and power is very over powering

The name Ranjan Wijeratne will soon run in to oblivion as in the natural order of events. However we must be grateful that once there were men of such stature and we hope that sometime in the future he may be reborn to rescue us from the machinations that are going on from the refuge of scoundrels,
Proud patriotic son of our soil, may you find the supreme bliss of nibana