Nearly half of Americans will retire broke
Posted on March 17th, 2018
Courtesy RT
Some 42 percent of elderly US citizens have less than $10,000 put aside for their golden years, according to the report by a personal finance resource GoBankingRates, which polled over 1,000 adults last month.
The survey, carried out for the third consecutive year, suggests that a lack of planning and savings, along with a longer life expectancy, may shatter people's retirement dreams. The California-based financial advisor also found out that the percentage of Americans with no savings at all had increased from 2016 through 2017.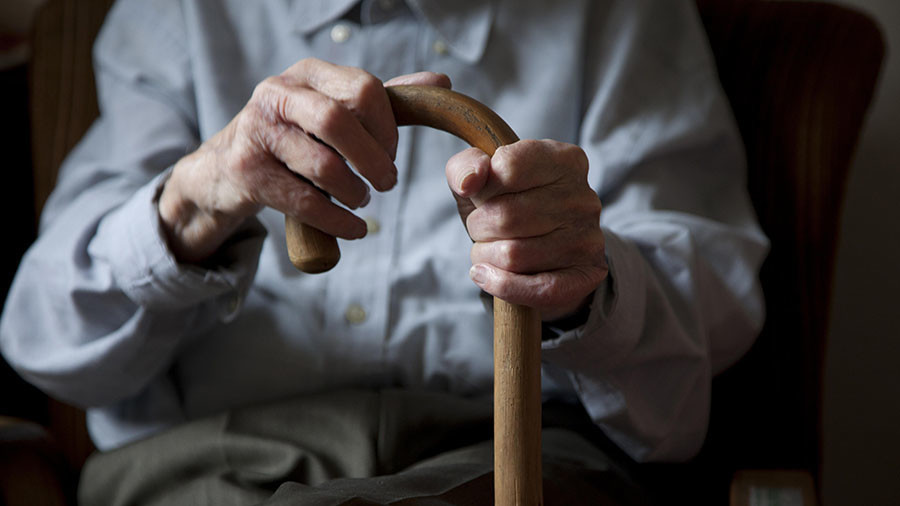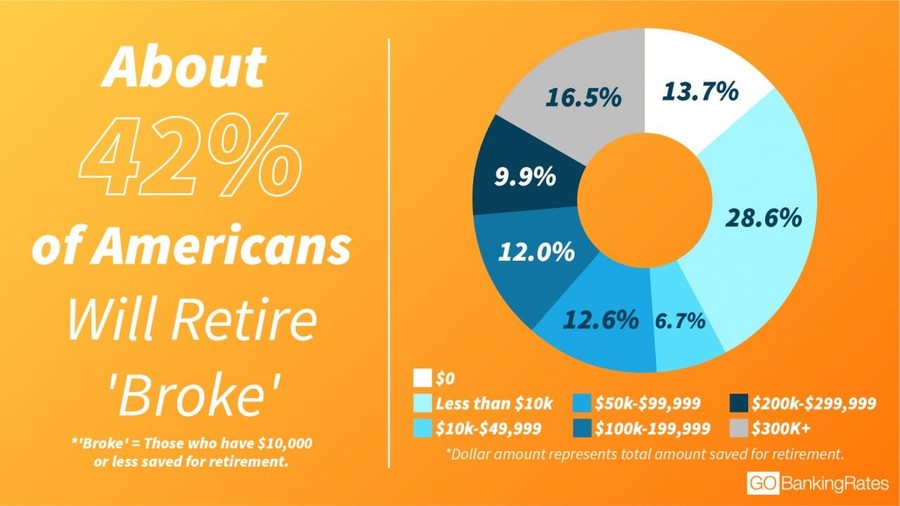 Low salaries or lack of opportunities to earn more is identified as the key factor for 40.1 percent of the surveyed, while 24.9 percent told the personal finance site that they were already struggling to pay bills. Adults 65 and older annually spend almost $46,000, according to the Bureau of Labor Statistics. Nearly 10.3 percent do not stash away money, as they don't need any retirement savings.
The researcher commonly polls American adults, which are roughly divided into three groups: millennials, Generation X and baby boomers. The respondents are required to answer how much money they may save for retirement by their best estimate, choosing one of the suggested answers.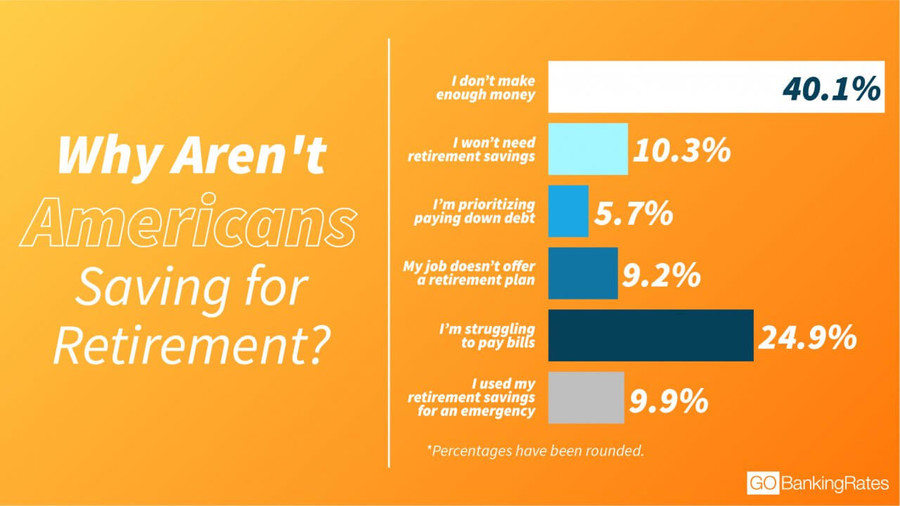 The latest poll reveals that at least 18 percent of millennials aged 18 to 34 have zero savings for retirement. Another 39 percent of respondents in this age group have less than $10,000 put aside.
However, the total number of millennials with nothing or less than $10,000 saved has reportedly dropped to 57 percent this year, from 71 percent in 2017. The percentage of this generation with $300,000 or more saved has increased to nine percent from five percent last year.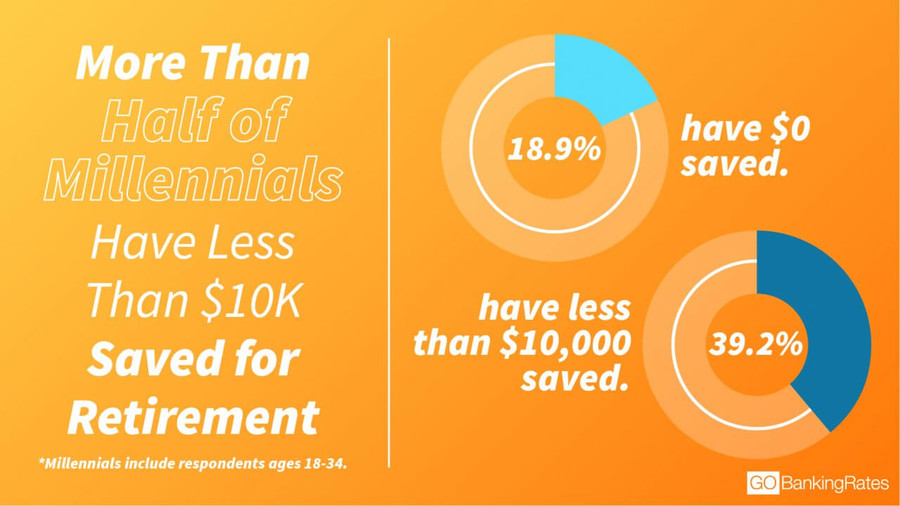 Respondents at the age of 55 or over comprise the highest percentage of those who have saved more than $300,000— 23 percent, but about one-third of them have less than $10,000 in savings. At the same time, Gen Xers, aged 35 to 44, are less likely to save, while people over 65 are the most likely to say they don't have retirement savings because they used the money for an emergency.
For more stories on economy & finance visit RT's business section