Plantation companies decry land grab by henchmen of politicians
Posted on July 1st, 2019
Dr Sudath Gunasekara
I request all patriotic Sinhala people who love their country to read the following alarming news item and my comments that follow and do all whatever you can to stop this national tragedy and crisis immediately.
(I hope the Plantation Companies also will pay their attention to this).
Dr Sudath Gunasekara 01.7.2019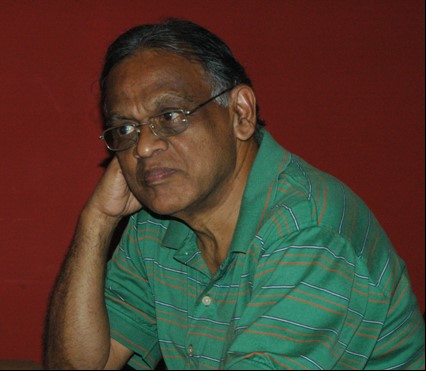 Plantation companies decry land grab by henchmen of politicians
By Shamindra Ferdinando The Island June 27, 2019, 10:16 pm
A political project is threatening stability in plantation regions with certain politicians encouraging estate workers to occupy sections of land leased to plantation companies, according to sources.
The land had been sought allegedly for cultivation purposes though the real intention was to take gradual control of leased land, estate sector sources told The Island.
Asked whether plantation companies had brought the situation in the plantations to the government's notice, sources said that the administration was aware of the crisis but reluctant to take action.
A major plantation company recently resorted to legal action to prevent an alleged bid to occupy 53 acres of land under it.
Although an order obtained from the Bandarawela Magistrate Court thwarted the move, those responsible were yet to take meaningful measures to address the issue, sources said, alleging that some influential politicians based in the region brazenly promoted taking over of land by organised groups.
The situation could get worse in the run-up to 2019 presidential and 2020 parliamentary elections, sources said, warning of dire consequences unless action was taken to prevent the fragmentation of lands leased to plantation companies.
Sources accused Plantation Industries State Minister Suresh Vadivel (UNP Badulla District) of interfering in police investigations. The UNPer requested DIG, Badulla, in writing recently not to initiate legal action against those occupying 'unutilised' land before obtaining consent of the ministry. Sources said that in addition to the DIG, State Minister Vadivel had copied the letter to SSP in charge of Badulla and Bandarawela.
MP Vadivel received the appointment as the State Minister in Dec 2018 following the failed Oct 2018 constitutional coup.
Asked whether he had written to DIG Badulla and SSP Badulla and Bandarawela regarding encroachment of state land leased to plantation companies, State Minister Vadivel said that he had intervened to prevent a confrontation between law enforcement authorities and the persons against whom plantation companies had lodged complaints over the issue. He said he had tried to ensure that those living in estates were given the opportunity to cultivate unused land. Unfortunately, some had deliberately misinterpreted ministerial intervention, Vadivel, leader of the Lanka Jathika Estate Workers' Union, affiliated to the UNP said.
State Minister Vadivel stressed that he had acted in terms of the 'Collective Agreement' involving the plantation companies and trade unions.
Acknowledging State Plantation Ministry's right to inquire into the plantation dispute, sources said organised gangs caused trouble in the estate sector. State Minister Vadivel couldn't be unaware how they prevented stocks of tea being moved out of three estates and the forcible takeover of Kalugala bungalow, sources said, adding that they had extorted as much as Rs 50 mn recently from a top businessman in the plantation sector after warning of trouble in estates managed by his company. Another top executive had been under pressure to pay up or face the consequences, sources said, noting that the government conveniently ignored what was going on.
Responding to another query, sources said that though the matter had been taken up with the Uva Provincial Council following a bid to occupy 53 acres of land forcibly, the situation remained the same.
Sources alleged that some of those responsible for trouble were close to Akalan Senthil Thondaman, an influential minister of the provincial administration and the government should inquire into the deteriorating situation in the estate sector.
My observations
1.7.2019.
The Government should act very fast and arrest this forcible and illegitimate occupation of Tea estates owned by Planation companies, before it is too late and it escalates in to an uncontrollable and irreversible national crisis. If the Government fails to nip it in the bud immediately, or delay action for petty political reasons as it usually does, it will definitely expand in to unexpected proportions beyond anybody's imagination like a Tsunami. Failure to curb the above trend of lawlessness and forcible invasion and occupation of public property belonging to the plantation sector, by the estate Tamil labour will definitely escalate it in to a national crisis and disaster that could be even far more disastrous with much greater consequences than even the April 21st Easter Sunday canard or what the LTTE had done for 30 years. If the Government fails to prompt action it will definitely develop in to a no return situation for which the present Government will have to take full responsibility.
If not promptly arrested, this Estate Tamil labour invasion will rapidly expand to other plantation area as well in the whole country. In the present context of anarchy prevailing in the country this will invasion might e spread like wild fire to all districts like Matale, Kandy, Nuwareliya, Monaragala, Kegalla, Rantnapura , Galle and even Matara, where tea and rubber are grown. This invasion together with the ongoing mono Tamil village development taking place all over tea plantation areas going up to Pidurutalagala will definitely get support from India and the so-called International Community on humanitarian grounds as thy say. They might also hail this as a step forward in reconciliation, their pet child. You can just imagine as to what scale with leaps and bounds it will spread. That is why I request the Government to curb this menace immediately before it becomes uncontrollable.
If immediate action is not taken the angered Sinhala population living in villages around the plantation areas might rise against this invasion on the part of estate labour on the one hand and silence on the part of the Government at any moment. No one knows at what moment they will run riot against this national disaster. Organized gang invasion by the Sinhala villagers living in the fringe areas in very inevitable, as they know that this is their ancestral lands plundered by the British invaders in the latter part of the 19th century and now being taking over forcibly by Indian Tamils who came to labour for the colonial British, another foreign power, using the advantage of the prevailing anarchy in the country and more particularly the forthcoming elections. Going by past experience both the Government and the opposition might not take any action fearing losing the support of the estate Tamils at the forthcoming elections. But I appeal to both the Government and the opposition not to play cheap politics with this extremely volatile issue. I call upon the Government to take the strict measures to curb this lawlessness and the Opposition also to support it with no reservation. Both parties should treat this as a national issue going beyond petty party politics.
I would see this as an extremely provocative action taken by the Tamil Politicians in the plantation sector well- conceived and pre-planned to coincide with the forth coming elections. It is definitely well timed, perhaps with Indian and other foreign involvement: to make hay while the sun shines. This invasion of the plantations by the South Indians Tamils labour force I foresee as a follow up action by the British and their allies to create the Malayanadu right at the centre of the Island as planned by the British way back in 1840s as revealed by correspondence between us Governor Torrington and the Colonial Secretary in 1845. If the government fails to nip it in the bud, this invasion could bring far more devastations even than the British occupation. British did it with the gun. These Tamils do it with the power of the vote. This invasion will be definitely far more dangerous and have far reaching repercussions than all previous invasions we have had both by the Indians in early history and the Westerners in contemporary times. All those invaders in the past were finally chased out after some time. For example all major South Indian invasions that ended with the most devastative 12th century Magha invasion were defeated and aggressors and chased out by our great Sinhala Kings like Dutugemunu, Walagamba and Vijayaba (1). All major European colonial powers that destroyed this country for 443 years one after the other, were also finally compelled to leave by 1948 and we regained the mother land leaving bahind
But if we fail to arrest this wave of illicit Tamil invasion it would be almost nearly impossible to get rid of them as a foreign enemy force for the following reasons. Although they have been here only for 70 years, almost all of them have been given Sri Lankan citizenship illegitimately by our unpatriotic politicians as they considered the Tamil vote more precious than the motherland and the Sinhala nation without realizing the crime they were committing against their own people and the motherland. As a result they have a voter strength of about 4 lahks with which they elect few of their own people who in turn join the party who ever that forms the Government alternatively by winning the highest bid. They never vote a Sinhala candidate. The present election system has made it worse. As all ethnic groups unlike the Sinhala fools, they together cast their all three preferences to their men only flooding the Parliament with their ethnic communities, often more than they the number they could get under a direct voting system. Since the Sinhala electorate is divided in to diehard sworn enemy camps like UNP, SLFP and JVP they can't get the majority in Parliament to form a Government. This situation force them to harp on these Tamil and Muslim MPP to form the Government at very high cost often detrimental to the national interests. Thus unfortunately the minorities have come to stay as the deciding factor in Government making in this country at the expense of the interest of the county and the nation.
Secondly, the Indian factor behind them also has complicated the situation. India treats the estate workers as Indians although they are Sri Lankan Citizens. Therefore these Tamils have come to stay as a politically formidable and dangerous force in Sri Lanka politics. This strength has enable the leaders to win all their demands incrementally at each election.
The native Sinhalese on the other hand are disgusted with the way their elected representatives as they have completely failed over the past 71 years to restore their birth rights in spite of the far reaching recommendations made by the Report of the Kandyan Peasantry Commission of 1951 for their restoration and rehabilitation. And also by now have fully realized that within the existential political system where all Governments depend on Estate Tamil politicians for power they will never address their problems. Therefore they might opt to invade the adjoining estates in thousands in desperation as they know that there is no alternative. This will give rise to Sinhala Tamil clashes of unimaginable scale. One can imagine the scale and the proportions in to which it will escalate. Just try to imagine a free for all Sinhala Tamil war taking place at a time like this when total anarchy is prevailing in the country.
As such if the government fails to take immediate steps to curb this forcible occupation of State property, I predict we are going in for a major socio political disaster.
The only way to avoid this disaster is
First, (short term)
Order the encroachers to get back to previous places and arrest those responsible for the crimes committed in the following list and initiate legal action against them.
Second,
The Government should arrest Plantation Industries State Minister Suresh Vadivel (UNP Badulla District and Akalan Senthil Thondama(UNP) who have instigated, provoked and prompted these innocent estate labourers to take to the these illegal actions immediately and take legal action against them as well and ban Parliament and PC until they are proved innocent.
For the following crimes.
1Provoking and encouraging estate workers to occupy sections of land leased to plantation companies, according to newspaper sources.
2 Preventing implementation of court orders
3 Obstructing Police carrying out court orders with impunity
4 For preventing stocks of tea being moved out of three estates
5 forcible takeover of Kalugala bungalow,
6 extorting as much as Rs 50 m recently from a top businessman in the plantation sector after warning of trouble in estates managed by his company.
7 For keeping another top executive under pressure to pay up or face the consequences, sources said, noting that the government conveniently ignored what was going on
8 Akalan Senthil Thondaman, an influential minister of the provincial administration and the government for provoking the state workers to commit these crimes.
9 Using political power to threaten the government leave it or lose Estate Tamil votes
10 Taking the law in to their hand and creating ethnic clashes and unrest and losses in the estate sector
Third,
Immediately abolish the Ministry of Upcountry Tamil Villages and Infrastructure Development and all other Institutions set up by this Government that has already established more than 20 mono Tamil villages with nearly 20,000 houses by destroying good tea estates going up to 7500 feet above sea level and temporally but immediately stop this housing programme sponsored by India and the West. That will destroy the physical stability of the Geographical Heartland, through land degradation, soil erosions and deforestation on the prime watershed of the country that provides the main source for all the rivers in the country. If we fail to stop these encroachments we are destined to lose the civilization and the entire life system in this whole country due to the drying up of all the 103 rivers that have their sources on these watersheds.
Fourth,
At least now set up a powerful institutional system under the Head of the State to ameliorate the burning issues of millions of neglected and discriminated landless and jobless Kandyan Peasants currently buried in abject poverty with a powerful Ministry with an implementing Authority as recommended by the KPC Report of 1951badly and criminally a neglected duty of all Governments in the post Independent period.
Fifth
The government should immediately take action to inquire into the deteriorating situation in the estate sector without sleeping and allowing to flare up countrywide lawlessness and serious political and social tension without allowing to flare up communal clashes that will further ruin the national economy.
Sixth,
The law enforcing authorities to enforce the law of the country and stop this invasion of our motherland. To me it appears to be a mass invasion through the ballot by Indians this time in place of the British invasion that took place in 1815 through deceit and conspiracy. I am also warning all Sinhala politicians to intervene to stop this nonsense immediately
Seventh,
I am calling upon the stupid Sinhala politicians who represent these areas first, and second, all over the country to forget your blind and mad party politics with UNP. SLLP. JVP or any P for that matter and immediately think of this small Island as the only piece of land on this planet where you as a Sinhala man or woman could do, not only politics but also proudly say with your head above shoulders this is our own our native land". Therefore if you allow these Indian invaders to grab it for a few votes for temporary political power, please remember that you will not only lose your motherland for your children but you all will go down in history as a bunch of traitors who have betrayed your motherland for a few votes. Also immediately after you die you all will go directly to the aviicimahaa naarkadiya for betraying your motherland and the Sinhala nation.
Finally a word to these estate Tamil Leaders
Not only these two MPP, but all Tamils politicians should realize that these are not your grandmother's property or land brought from India when, your ancestors were herded to this country by the colonial British as their slaves to toil for them and who were left behind high and dry mercilessly as a set of stateless labourers in the late 19th century. You also must remember all your ancestors have served only the English masters to fatten the English coffers and every cent they saved here annually they took it to their motherland India and deposited in Indian Banks. Neither your ancestors nor you have ever treated this country as your motherland. You never loved it. You also can never love it because you have all your allegiance to India. It was only a work place for you to earn a living as you had no work there. As such there is absolutely no justification for you to claim this land belonging to some other nation, across the sea, that was protected in war with sweat, blood and lives. The patriotic Sinhala people of this country will never allow you to make the hill country the Heartland of the nation to be converted in to an Indian exclave.
If you dream to be owners of land in this country then you have to completely renounce your Indian mentality and get ready to integrate with the native Sinhala people if you want to be their equals. If you can't do it then for heaven's sake please go back to your cherished motherland without trying to grab this land by thug-gery and force. Even today you people always treat the government of India as your Government. Besides having your own communal political parties you join local political parties only to get your ends fulfilled. You have only your physical body here; your hearts and minds are always in India. These are stark truths no one can deny. You treat the Indian Prime Minister as your King. . Even today you treat India as your motherland.
These lands that you are trying to grab by force belong to the native Sinhala people. They are the ancestral lands of the native Sinhalese who owned them from the dawn of history and fought and died in tens of thousands in battle to protect them for their posterity. They were plundered by British invaders at gun point illegitimately using devices like the Crown land Encroachment Ordinance no 12 of 1840, Temple Land Ord of 1853 and the Wasteland Ord of 1897 and sold to British plunderers for a song to plant Coffee and Tea.
Your ancestors were a mere set of slaves implanted here by the British to toil for a pittance as the brave and proud native Sinhalese refused to work for the white invaders. Your often quoted slogan that you and your ancestors have contributed to the development of this country is a first class myth. Prior to 1950 all what your ancestors earned was annually taken to India and you do the same even now on the sly. Since of 1950s using your numbers as a political clout your trade union leaders like Thondaman have hijacked the unpatriotic Sinhala politicians and got your political rights. Sinhala politicians on the other hand have betrayed the Sinhala nation and the country just to get your vote. Let curse be upon them!
The danger of this forcible occupation of tea plantations by Tamil labourers instigated by Tamil politicians of the Government has to be evaluated along with the ongoing large scale Housing projects carried out by the Ministry of Upcountry Tamil Village Development and Infrastructure Development Ministry of Digambaran, a Cabinet Minister of this Government with Indian assistance all over the hill country and even in the tea growing areas of Southern and Uva Provinces by this government. It has also to be noted that this programme is funded not only by India and the Western countries under ADB funding but also the money provided under the Ministry of Hill Country Development. This clearly shows that all these betrayals are done with the open support of the present government
Meanwhile reader's attention is also drawn to the fact that the toothless and lingering Department of Kandyan Peasantry was also closed down in 2014. I see all these activities as a part of a long term coordinated and well planned conspiracy to wipe out the Sinhala people first, from the Heartland of this Island with Indian assistance and second to convert it to an Indian exclave and third, to convert the whole country in to a vassal state of India or an eternal battle ground of global power struggle in the Indian Ocean?
Lest you misunderstand me as an anti -Tamil or anti-Muslim Sinhala Buddhist chauvinist, I must also tell you very clearly, as a true Buddhist, definitely I am not. I am only trying to defend my motherland and nation as a Sinhala patriot against foreign invasions and to save my cherished land of birth for posterity from foreign domination. I have no bone to pick with anyone or any objection for humanitarian treatment of any community or a man or a woman who has legitimately got Sri Lanka citizenship.
Requirements for Citizenship
who is prepared to accept this land as the motherland of the Sinhala nation and agrees to abide by the conditions laid down within that inviolable and non-negotiable framework,
no one should seek permanent settlement on land 3500 feet above sea level
Prepared to accept that the Sinhala Buddhist culture is the bedrock of the civilization od this county
Prepared to swear that he or she will not challenge that basic principle laid down for citizenship
pass an examination in Sinhala language and the history of Sri Lanka
6 swear that he/she will treat this country as his /her sole motherland
7) prepared to integrate with the native society within five years, in addition to any other condition laid down by the Government of the country from time to time for the grant of citizenship.
All others who disagree to comply with these conditions have to leave this country immediately or within a stipulated time to their own countries.
Meanwhile the million dollar question I pose to the Sinhala politicians at all levels, Parliamentary, Provincial, Pradesiya and village level is what the hell are you doing, while the present Government is doing nothing to arrest this blatant violation of the law of the land by plantation Tamils in the hill country. Why are you keeping your eyes, ears and mouths closed and shut like a bunch of monkeys while the Government is sleeping with an eye on the minority votes for the next election. After they take over the land and destroy its only water shed that provides water for the whole country and wipe out the Sinhala Buddhist civilization from the surface of this planet, where the hell are you going to do politics? Is it in the North Pole or South Pole or in the hell or the Moon"? Don't you people know that this is the only tiny Island of 25,000 Sq miles on the surface of this planet you can call your native motherland and your own land.