ERASING THE EELAM VICTORY Part 21 D2
Posted on July 15th, 2021
KAMALIKA PIERIS
Nimal Lewke, then senior DIG Northern Province had a close view of the last stages of the Eelam War IV. How come that the people in Kilinochchi, Mullaitivu and other surrounding areas ended up in Nanthikadal Mukkuwal areas, he wondered.
A number of buses, lorries, tractors, other vehicles, motorcycles and push cycles were abandoned in this area in large numbers. When he questioned the people who escaped from the LTTE and came over to the government, they said that they were forced to leave their homes and proceed to Nanthikadal area and they had to abandon their vehicles and join the LTTE members as per instructions. Thousands of vehicles were parked along a stretch of about three kilometers, observed Kamal Guneratne.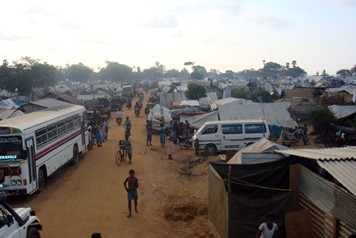 Fig 9: Congestion along the main road at Ampalavanpokkanai — from TamilNet, 29 March 2009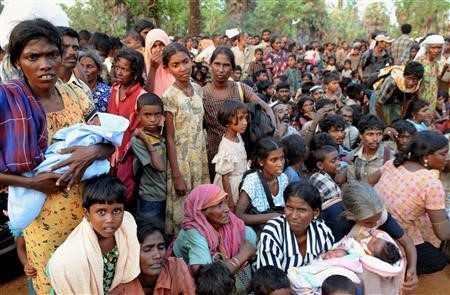 Civilians arrive at the village of Putumatalan in Puthukkudiyirippu, northern Sri Lanka April 22, 2009 REUTERS/Stringer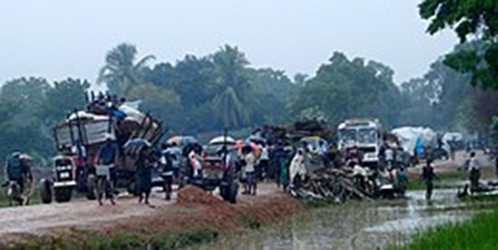 https://military.wikia.org/wiki/Sri_Lankan_Civil_War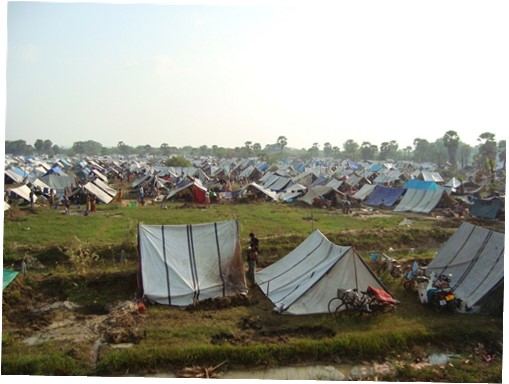 The civilian camps, tent cities, were vast and stretched for several hundreds of miles in the second and third No Fire Zones.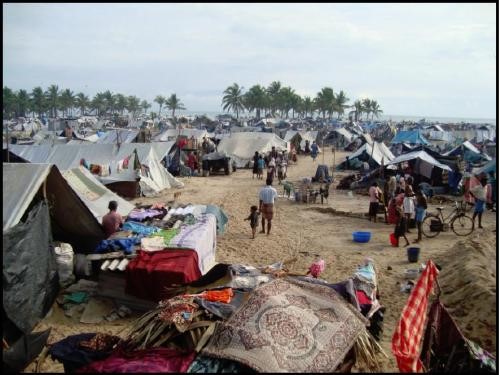 This is the Last Redoubt," or the coastal strip of 13 by 4 square kilometers, within which the civilians were mostly crammed by February 2009
Meanwhile, living conditions for the population became increasingly difficult. With the start of the monsoon in late 2008, tens of thousands of internally displaced persons (IDPs) had no access to latrines and little to no shelter. By January 2009, to protect themselves from shelling, IDPs were living and sleeping in mud-and water-filled trenches. The entire area of Pudumatalan was like a hell on earth said Kamal Guneratne. due to the herding of hundreds of thousands of civilians in these areas, the stench was unbearable. the place was infested with millions of flies. (continued)