What makes Ekneligoda's 'disappearance' more important than the murder of Richard de Soysa?
Posted on August 2nd, 2016
Shenali D Waduge
Richard de Soysa was a well-known journalist, actor and activist. Yet, we are still to establish if Ekneligoda is even a journalist. Daily Mirror's News Editor Sandun Jayasekera says I have been serving as a journalist for 30 years now. As far as I know, this person being mentioned has never written any item of news or hosted a tv program or even attended a press conference. The question I have is how Prageeth Ekneligoda became a journalist". Why is the 'disappearance' more important than solving the murder of a well-known journalist?
There is enough proof that Richard de Soysa was a journalist. That was not all he was a poet, playwright, actor, author, human rights activist and a broadcaster. He was killed one week before he took over as the bureau chief of the IPS (Inter Press Service) newly opened office in Lisbon.
However other than parroting Ekneligoda as being a journalist not a single media or publication entity is coming forward to say that he was on their payroll and working for them at the time of his 'disappearance'. This is very strange and OHCHR is not explaining how he landed up in their list of 'missing or dead' journalists. His name was first forwarded by the Free Media Movement – yet they too have not provided an explanation. http://lib.ohchr.org/HRBodies/UPR/Documents/Session14/LK/JS13_UPR_LKA_S14_2012_JointSubmission13_E.pdf (Joint Submission by Free Media Movement, INFORM Human Rights Documentation Center)
Richard de Soysa was taken from his home by an armed group on 17 February 1990 despite protests from his mother Manorani Saravanamuttu. On 18th February his dead body was washed ashore at the Korawella beach, Moratuwa. He was tortured and his body was mutilated, the jaw was broken. He was shot in the head and the throat. Richard's body was identified by Taraki – Darmarathnam Sivaram, a Tamil Journalist who was also killed on 28th April 2005. The UNP Government banned the international TIME magazine 23 April 1990 issue which carried out an investigative article about Richard. Imported copies of the Magazine were seized at the customs itself. It was Victor Ivan (author of the Bandit Queen – චෞර රැජින) who dropped the bombshell revealing that Richard de Zoysa had in fact been deeply involved with the JVP. Was that the motive to kill him?
We know who Richard de Soysa was, we know he was killed, his body was discovered and his mother identified one of the kidnappers as SP Ronnie Gunasinha and through her lawyer Batty Weerakoon informed the Magistrate and the police. He was not arrested. Both Mrs. Saravanamuttu and Batty Weerakon received death threats. A.V. Karunaratne who was living at the Saravanamuttu residence said he saw Richard being dragged and forced into a vehicle (A dark green Mitsubishi Pajero jeep (plate number 32 Sri 4748) Kenneth Arthur Honter identified the photograph of the second accused, former Crime OIC attached to Slave Island Police station, B. G.G. Devasurendra as the one who had entered his house in the middle of the night with a gang of armed policemen and had asked for Richard De Soyza's whereabouts with a gun pointed at his child. At a hearing before the court representatives of Attorney General Mr.Sunil De Silva reported that there was insufficient evidence against Gunasinghe to proceed against him. Gunasinha died on 1st May 1993 following the LTTE assassination of President Ranasinghe Premadasa.
The Attorney General's Department had filed action against former ASP Sriyantha Dharmasiri Ranchagoda, former Chief Inspector Devasurendra and sergeant MW Sarachchndra De Soyza's case went up to 16 years numerous hearings and was handled by several judges. One of the judges, Colombo High Court Judge Sarath Ambepitiya was shot dead by assassins at his home along with his bodyguard, Police Inspector Upali Bandara, on November 20, 2004 – under UNP rule.
In 2005, Assistant Superintendent of Police Lal Priyantha Darmasiri Ranchagoda, Officer in Charge Bodeniya Gamlath Gedara Devasurendra and Sergeant Mahawedikkarage Sarathchandra were indicted for de Zoysa's murder. They were acquitted of all charges on November 9, 2005 by Colombo High Court Judge Rohini Perera; she stated that the evidence presented by the prosecution was contradictory and not credible". So after 15 years all accused have been acquitted and we don't know who killed Richard de Zoysa.
Richard joins a list of many who died under UNP rule and no one came forward to count the dead, set up missing persons organizations, set up panel of experts on accountability.
We next come to Prageeth Ekneligoda. Everything about his story is a puzzle starting out with his profession. No one can establish who he was and what he was doing for a living to conclude on a motive. There is no body therefore it is impossible to conclude he has been 'murdered'. He is supposed to be 'missing' while a photo of Prageeth courtesy Lional Bopage which appeared in the Colombo Telegraph claims 'before the day he was made to disappear' (made to disappear is rather interesting!)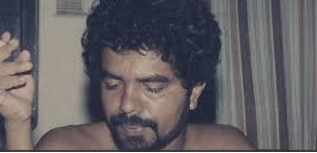 Let's look at some of the news appearing about him
September 4, 2015 – CID convinced Prageeth was no journalist https://www.colombotelegraph.com/index.php/cid-convinced-prageeth-ekneligoda-was-no-journalist-abducted-for-other-reasons/
CIA officer tells CT that journalism was not the key reason for his disappearance" – this opens a can of worms.
During Ekneligoda's first abduction on the 27th August 2009 there was absolutely no evidence or talk of Ekneligoda being a cartoonist or a media person (very interesting piece of info)
He disappeared again on 24 January 2010
Prageeth's forged documents business was first exposed by Uvindu Kurukulasuriya (editor of CT) in July 2011
When Ekneligoda's wife Sandya accused the CT editor of attempting to derail the investigation, the CT editor responded https://www.colombotelegraph.com/index.php/was-prageeth-abducted-for-his-journalism-or-for-mailing-human-ash/ (Sept 14, 2011)  quoting CT editor 'It is my considered opinion that Prageeth was not abducted due to his journalism. Therefore to portray him as a missing journalist is false and unfair to genuine journalists who undergo real hardship."
In 2011 there was even a request for UN intervention to find Prageeth
On 7th March 2016 another article 'Who is Prageeth Ekneligoda' appeared. This article claims that 9 military intelligence officers are in remand over their alleged role in conspiring, abducting and killing Ekneligoda. https://www.ceylontoday.lk/90-120328-news-detail-who-is-prageeth-ekneligoda.html
An article came in August 2015 titled Prageeth's Matale Mistress & Douglas Devananda's Secretary to be questioned" makes the situation more confusing.
https://www.colombotelegraph.com/index.php/prageeths-matale-mistress-and-douglas-devanandas-secretary-to-be-questioned-first-abduction-was-exactly-six-years-ago-today/
Another 2011 article Disappearance Of Ekneligoda And The Chemical Weapons Saga" in which the author also asks Was he really a journalist or a poser?" The article goes on to say that 'P Ranjith & Prageeth Ekneligoda are one and the same" and also asks if the rest of the LTTE network taken in by military intelligence are still living, why would the then government only eliminate P Ranjith alias Prageeth Eknaligoda? (good question) https://www.ceylontoday.lk/90-120328-news-detail-who-is-prageeth-ekneligoda.html
With so many questioning if Prageeth was a journalist – there are the usual culprits making merry that he is (but giving no evidence to prove so) – Free Media Movement, Reporters without Borders, Cartoonists Rights Network International, Amnesty International, Committee to Protect Journalists, International Media Support etc.
Leaving all that aside there is no dead body to claim murder. This raises the Corpus delicti which refers to the principle that a crime must have been proven to have occurred before a person can be convicted of committing that crime. With no physical dead body no one can be accused of committing a murder. There is no circumstantial evidence to prove beyond doubt of murder being committed either.
However 9 military intelligence officers have been arrested under the prevention of terrorism act. Rather strange for state officers to be arrested under acts of terrorism when there is no dead body to incriminate them. What acts of terrorism have these officers serving for the nation committed to be arrested under PTA? The news reveal that since August 2015 their salaries have been stopped and their families are facing much hardship. They have also filed fundamental rights cases challenging their arrest under PTA.
If it is fairplay and justice that we are talking about then Richard de Zoysa's murder remains unsolved. Why are there no calls to conclude who really killed Richard? What about the scores of other journalists that also met their waterloo during this period. Why are their deaths not important?
Who is Prageeth, what was he doing for a living are questions that will reveal who might have motives to make him 'disappear' – we don't know if he was made to 'disappear' or whether he is voluntarily 'missing'. We don't know if he is in hiding having committed an offence which he cannot come out and face. There are 101 reasons why he can be missing. With no dead body or a skeleton – we cannot presume he is dead and accuse people of killing him.
If the righteous lot are coming forward to stand up for Prageeth when no one says he is even a journalist, why are the same international righteous bodies silent about the 9 military intelligence officers who are being held without evidence? Why are these international bodies not taking up that injustice? These men who were employees of the state are being accused of murder and their families are suffering without salaries to even maintain their families. Why has no international body looked at this angle and come forward to demand the Govt of Sri Lanka produce the evidence to keep them or release them.
The silence of these international human rights angels including the local lackeys is not surprising. It is shameful that their actions often lead to innocent people landing up in jail, their families suffering mental tortures and economic hardships not to mention the slander to their good name and record.
Sureka Galagoda & Gamini Warushamana writing to the Sunday Observer on 20 February 2005 had this to say
After his death Richard became a symbol for courageous journalists who sacrificed their lives for the freedom of expression, democracy and against state terror in the world. Richard did not belong to the so-called pressure groups that depend on NGO dollars.
He had a political thinking and he was also a patriot that well understood the tragedy the country faced at that time.
But this truth is completely ignored by our free media tycoons who are careful not to mention about his political ideology when commemorating Richard. Revenge 
At the time Richard was killed, the JVP insurrection was completely crushed. There was no reason to kill him unless to take revenge."
Shenali D Waduge
http://www.lankaweb.com/news/items/2016/02/25/is-prageeth-ekneligoda-a-journalist/
http://www.lankaweb.com/news/items/2016/03/15/why-is-no-one-responding-to-sandun-jayasekeras-claim-that-prageeth-ekneligoda-is-not-a-journalist/comment-page-1/